Las Vegas pass catchers drafted by AFC North teams in 3rd round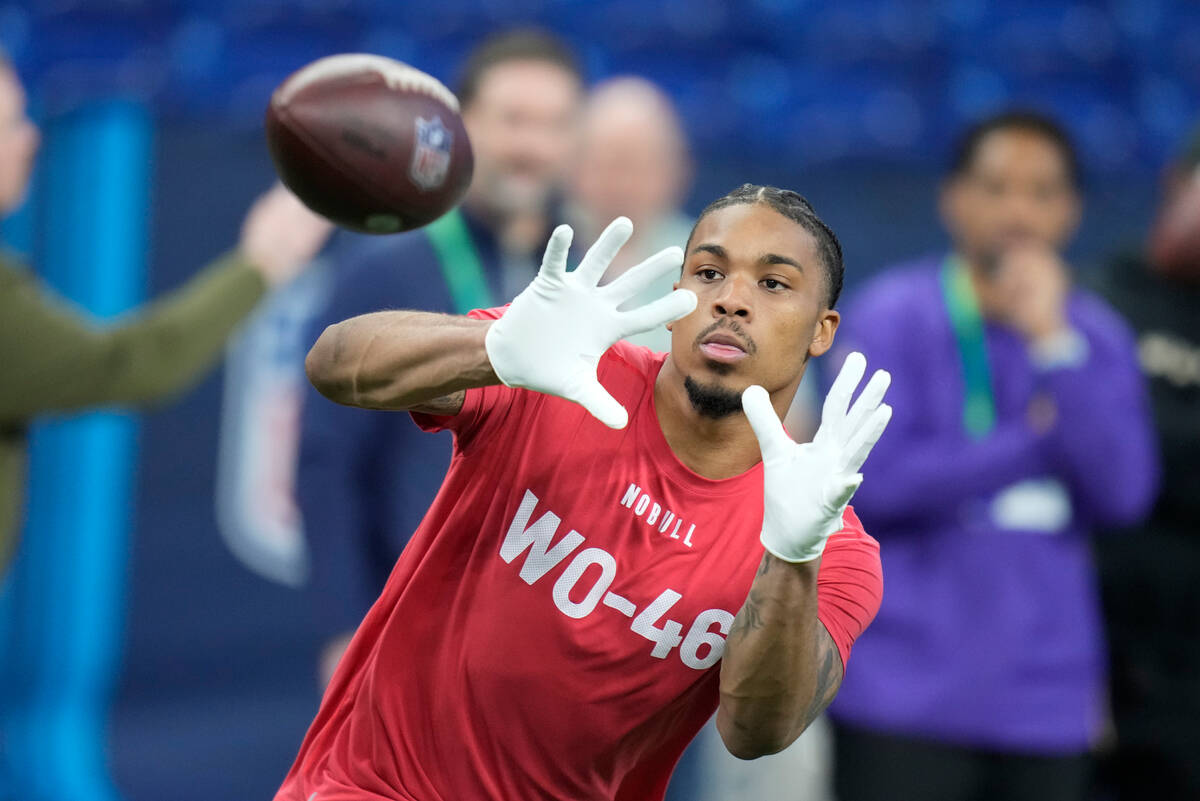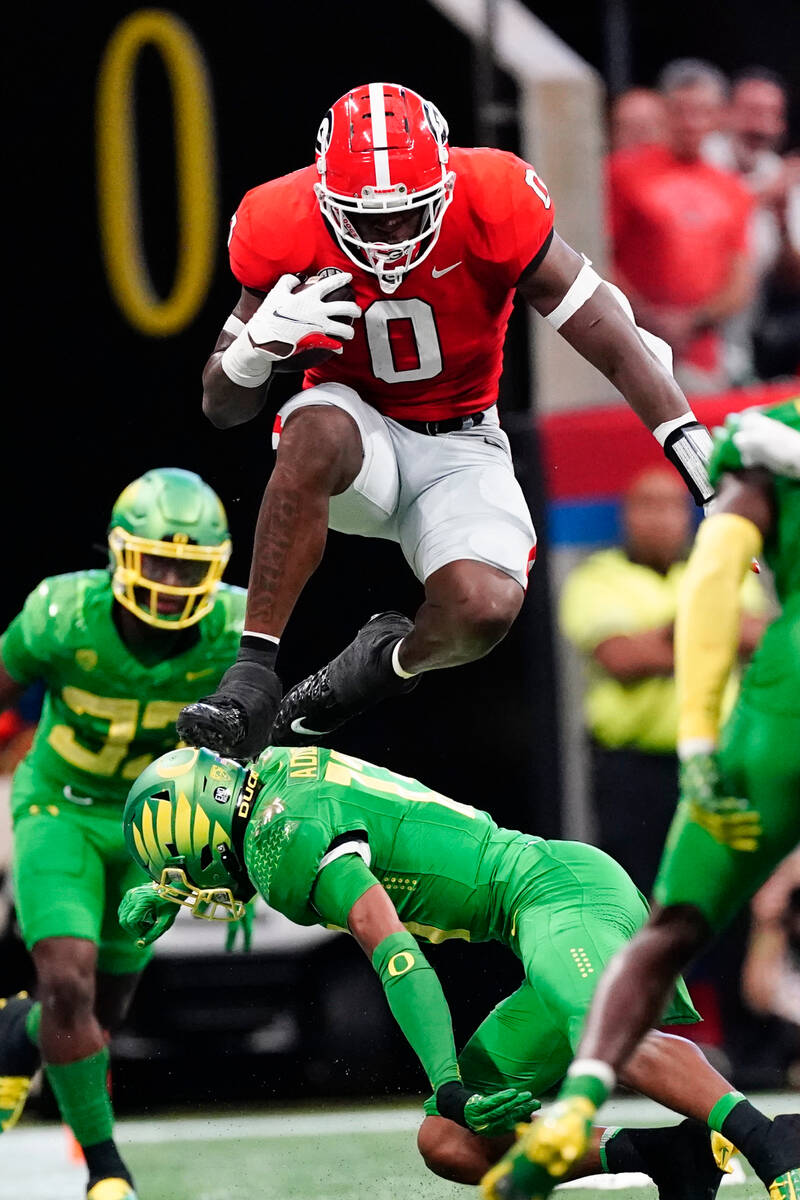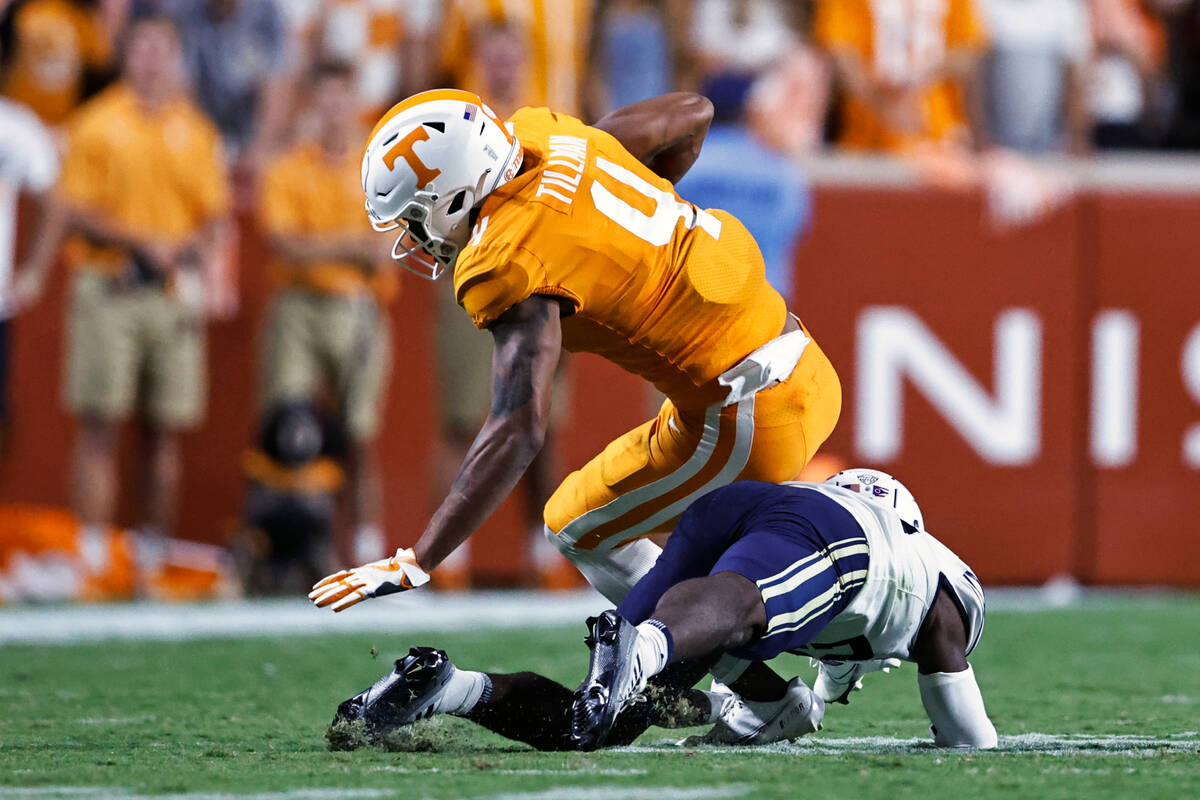 Two pass catchers from Las Vegas heard their names called on the second night of the NFL Draft on Friday.
Wide receiver Cedric Tillman and tight end Darnell Washington will go from the Southeastern Conference to the AFC North, playing for the Browns and Steelers, respectively.
Tillman, whose father by the same name played in the NFL and for the Las Vegas Outlaws of the XFL, was a standout performer at Bishop Gorman before going to Tennessee.
He was selected by the Browns in the third round with the 74th selection, eight rounds ahead of his father, an 11th-round choice of the Broncos in 1992.
"I'm fired up to play with Deshaun Watson," Tillman told reporters in Cleveland. "He's one of the best quarterbacks in the league, and I'm really looking forward getting to know all my teammates and new brothers and new coaches."
Washington, a former Desert Pines star who played for Georgia, had to wait a little longer. His name was listed as the best player available on the broadcast graphic for the past several hours of coverage.
Reports started to surface that several teams were concerned over Washington's medical evaluation. He reportedly had swollen knees during testing at the NFL combine in February.
Otherwise, he might have gone much sooner than the 93rd pick of the third round to the Steelers.
A big-time recruit coming out of high school, Washington started seven games as a true freshman for the Bulldogs in 2020. He made six starts in 2021 and averaged 15.4 yards per catch on 10 receptions in a national championship season.
Washington was a second-team All-SEC pick last season, when he started 14 of 15 games and scored two touchdowns among his 28 catches for Georgia, which won another national title.
The 6-foot-7-inch, 270-pound Washington is an absolute mauler in the run game with enough speed to threaten defensive backs downfield. He isn't a finished product in terms of his hands or footwork, but the tools make him an intriguing prospect.
Tillman is a more finished product.
He broke out as a junior with the Volunteers when he had 12 touchdowns in 13 games in 2021. He was limited to six games as a senior by an ankle injury, but still had 37 catches for 417 yards and three TDs.
Tillman is 6 feet, 3 inches with decent speed who impressed scouts with how he bounced back from injury last season to play sooner than expected. He had some of his best games against elite competition and has played at the highest level through high school and college.
"I use (my size and hands) to my advantage," he said. "I'm working hard each and every day to get better at other things I may not necessarily be the best at. I'm going to just bring my tools, my hands, my body, and I'm going to dominate."
Tillman's high school quarterback, UCLA's Dorian Thompson-Robinson, could be the next Las Vegan to hear his name called when the draft concludes with the fourth through seventh rounds Saturday.
Contact Adam Hill at ahill@reviewjournal.com. Follow @AdamHillLVRJ on Twitter.