Las Vegas tourism ready to spend $2.4M to host April's NFL draft
Updated February 6, 2020 - 5:22 pm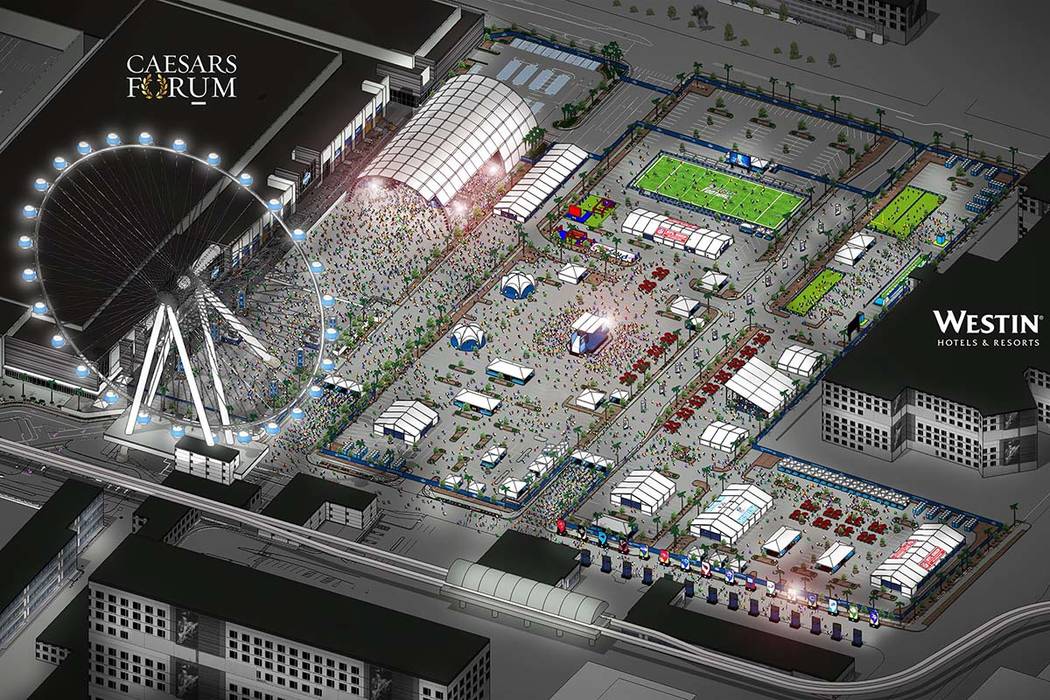 The Las Vegas Convention and Visitors Authority next week will consider spending $2.4 million to host April's NFL draft.
Board members will meet Tuesday to consider paying expenses that fall outside the agreements between the host properties and the NFL.
The $2.4 million is in the LVCVA's current budget. The authority is funded primarily by revenue generated by a room tax on Clark County motel and hotel rooms and fees paid by exhibitors at conventions and trade shows staged at the Las Vegas Convention Center.
The draft will be held April 23-25 and will be centered on the intersection of Las Vegas Boulevard and Flamingo Road.
Between 600,000 and 750,000 people are expected to attend the festivities, but that may include a cumulative total over the three days.
Nashville, Tennessee, which hosted the 2019 draft, reported $133 million in direct spending by visitors and estimated the total economic effect at $224 million.
Las Vegas' benefit could be larger, with higher attendance anticipated and gaming an attraction Nashville doesn't have.
Key elements of the festivities will be hosted by MGM Resorts International — a red-carpet platform on the artificial lake fronting Bellagio — and Caesars Entertainment Corp., which will have the main draft stage adjacent to the Caesars Forum and the Linq Promenade.
The NFL Draft Experience, a free themed attraction for fans, also is planned near the main stage.
A breakdown of the expenses that will be considered by the 14-member board includes $500,000 for public safety, $500,000 for "marquee event elements," $300,000 for county permits, $150,000 for volunteer-related costs, $127,745 for shuttle services, $500,000 for contracts within President and CEO Steve Hill's signature authority and $300,000 for contingencies.
The LVCVA is serving as a liaison between an eight-member local organizing committee, the NFL, resort and community stakeholders and local government agencies.
Contact Richard N. Velotta at rvelotta@reviewjournal.com or 702-477-3893. Follow @RickVelotta on Twitter.
Committee members
Here are the names and affiliations of the eight members of the organizing committee for NFL Draft activities in Las Vegas in April:
-Clark County Commissioner Larry Brown (LVCVA rep)
-Peter Dropick (UFC)
-Marc Badain (Las Vegas Raiders)
-Kerry Bubolz (Vegas Golden Knights)
-Jan Jones Blackhurst (Caesars Entertainment Corp., Nevada Resort Association rep)
-Bill McBeath (Cosmopolitan of Las Vegas)
-George Kliavkoff (MGM Resorts International)
-Derek Stevens (Las Vegas Events rep)