NFL union announces plan to test, treat former players for brain trauma
November 13, 2013 - 12:52 pm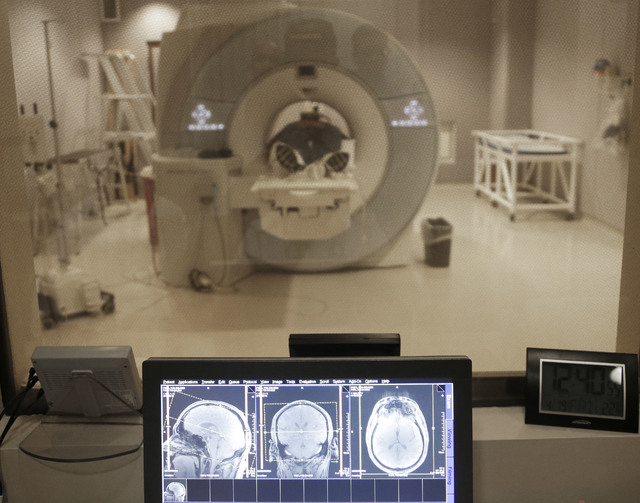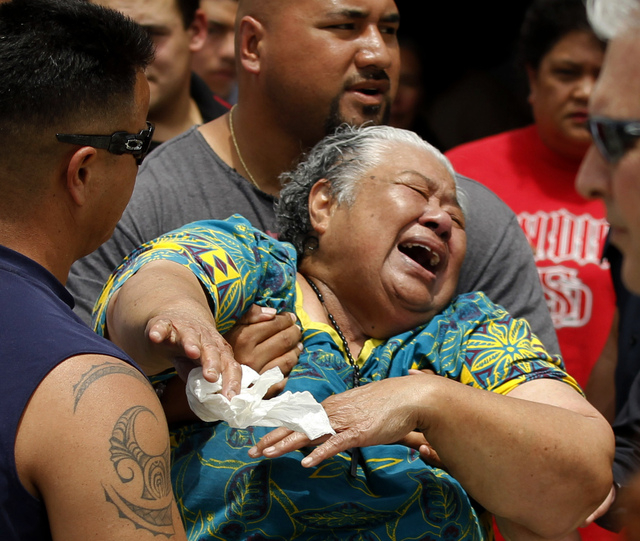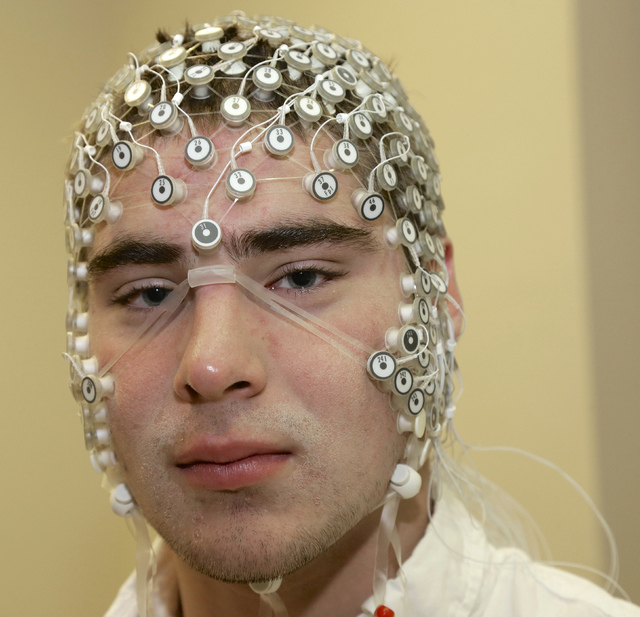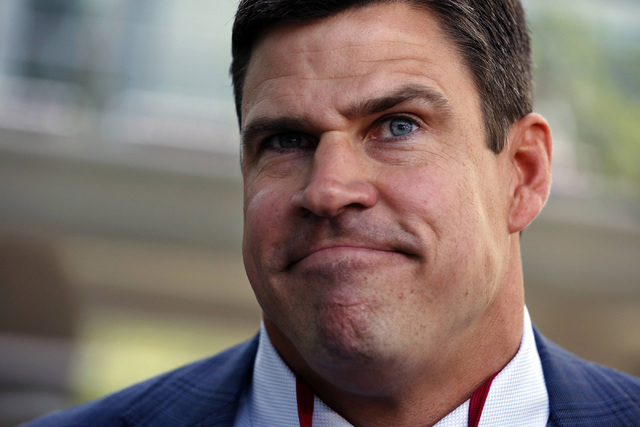 It may be too late to help Tony Dorsett or Leonard Marshall. But perhaps the next generation of retired NFL players will be able to extend their lives and spend their golden years in more comfort after spending Sundays and Mondays knocking heads on the field.
The NFL Players Association announced Wednesday it is partnering with the Cleveland Clinic in a program to test and treat retired football players with brain trauma. One of the participating locations will be in Las Vegas at the Lou Ruvo Center for Brain Health. Under the union's program, former players can get physical and neurological evaluations and receive a plan to treat problems resulting for blows to the head.
Dorsett, a Hall of Fame running back who played 12 seasons with the Dallas Cowboys and Denver Broncos, rushed for 12,739 yards and scored 92 touchdowns, recently admitted that he suffers from chronic traumatic encephalopathy (CTE), a degenerative condition many scientists say is caused by head trauma and linked to depression and dementia.
Marshall, a defensive tackle who played 12 NFL seasons and was a member of two Super Bowl championship teams with the New York Giants, also suffers from CTE. Both he and Dorsett recently made their conditions public.
Dr. Charles Bernick, who oversees the Ruvo Center, said the opportunity for former NFL players to receive help will give them a chance to extend their lives.
"It's important to address the issue in its early stages," Bernick said. "We want to deal with any problems, physical or emotional, as early as possible and by doing so, we can help these players."
Bernick said the neurological conditions players suffer are garnered over time and that's a separate battle the NFLPA will have to fight in terms of making the game safer.
"The injuries are caused over years and years of head trauma," Bernick said. "The cumulative effect of repeated collisions and brain trauma now recognized as major factors in declining health — both mental and physical — among retired athletes who participated in contact sports.
"These injuries can have lifelong ramifications, manifesting as cognitive impairment, decreased motor functioning, incessant pain, and psychological and behavioral issues, such as irritability, impaired insight and impulse control, paranoia, violent outbursts, and even suicide.
"By taking a proactive approach, this program is helping retired players be assessed, diagnosed and treated before symptoms arise."
The program, called "The Trust," will be free to all former NFL players. Players can go to three Cleveland Clinic sites — its main campus in Cleveland, Ohio, and its clinics in Las Vegas and Weston, Fla. — or to the University of North Carolina or Tulane University. It begins with a comprehensive medical history and exams, including a brain scan, cognitive evaluations and psychological interviews. Doctors will give players personalized treatment plans to relieve symptoms, slow degeneration and restore function. The plan calls for continued communication between the player and doctors.
Former Rancho High School star Mike Pritchard spent 10 years as a wide receiver in the NFL. For him, Wednesday's news was welcome.
"Right now, because of the awareness over concussions and head injuries, it's good to see the PA step up and do something positive," said Pritchard, who played from 1991 to 1999 with the Atlanta Falcons, Denver Broncos and Seattle Seahawks and currently works as the analyst on UNLV football radio broadcasts. "What's disturbing is that the NFL and the PA were negligent about head injuries and concussions for so many years. If the NFL had this on the radar earlier, a lot of guys could've been helped and maybe we could've saved some lives. But it's better late than never."
Frank Hawkins was a star running back at Western High School and UNR and spent seven years with the Oakland and Los Angeles Raiders. He's glad that the service is being offered but he wonders why the NFL won't do more.
"If the league really cares about the health of its players, especially its former players, why aren't they doing more to help them?" said Hawkins, a former Las Vegas city councilman who currently heads up the local chapter of the NAACP. "It's a good thing to provide this help, so I applaud the Players Association for doing this."
But Hawkins would like to know if such conditions are the result of one's participation in the NFL or if it goes back further.
"Did it happen in Pop Warner? In high school? In college? In the NFL?" Hawkins said. "The qualifying question is, 'When did it happen?'"
George Kunz played 12 NFL seasons from 1969 to 1980 with Atlanta and Baltimore. The former offensive tackle has a law practice in Las Vegas and while he doesn't trust the NFLPA's intentions, he's glad that something is being done to help former players deal with brain issues.
"Any step like getting help from the Cleveland Clinic is a step in the right direction," Kunz said. "Are they doing it to help the guys (prior to 1993) or is it P.R.? It's probably a little of both. But I'm glad they're doing something."
Pritchard, Hawkins and Kunz say they're doing well but all plan to go by the Ruvo Center and get checked out.
Hawkins, who is 54 years old, said sometimes he forgets things, but he doesn't know if it's because he's getting older or if he has some brain issues.
"Since it's right here in Vegas, I'm definitely going to go," Hawkins said. "I have my aches and pains from playing. But otherwise, I'm OK. Still, I think I'm going to get myself checked out."
Kunz, 66, said that while he doesn't suffer from CTE, he admits football probably did take a neurological toll on him.
"I'm doing fairly well," he said. "But if I canvassed myself I don't think I have the same mental acumen I had in college. But all things considered, I'm OK today."
Pritchard, 44, said: "I'm definitely going. I had three concussions. For my own peace of mind, I want to know how my brain is."
Contact reporter Steve Carp at scarp@reviewjournal.com or 702-387-2913. Follow him on Twitter @stevecarprj.