ESPN: Cowboys' Jason Witten retiring after 15 seasons to join MNF
April 27, 2018 - 12:24 pm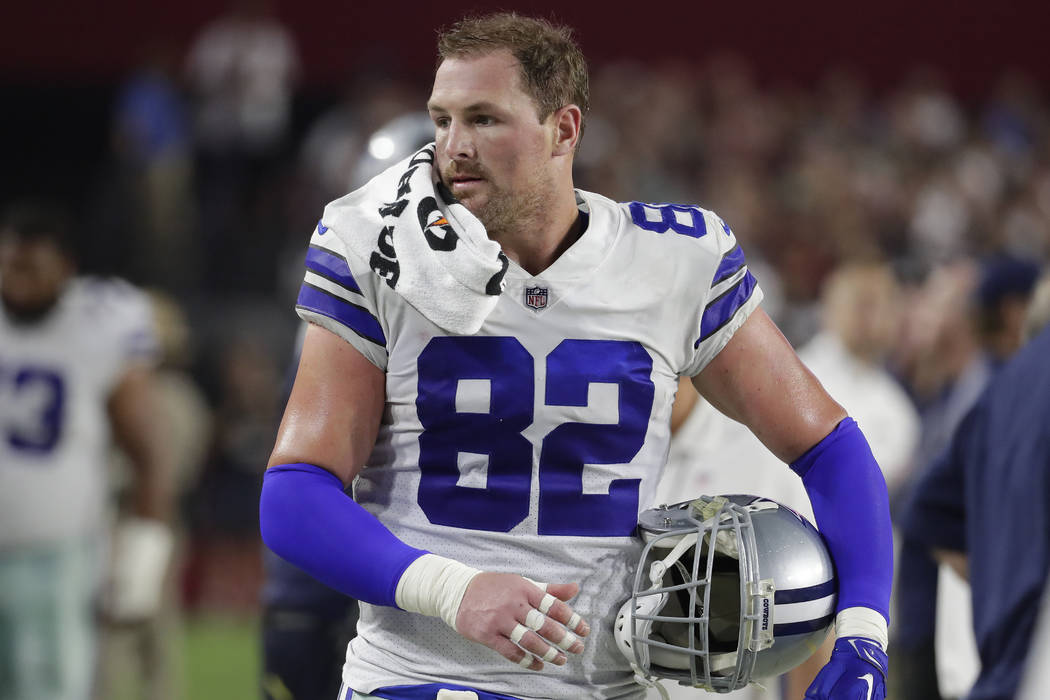 FRISCO, Texas — ESPN is reporting that Dallas Cowboys tight end Jason Witten plans to retire after 15 seasons and join the network as the lead analyst for its "Monday Night Football" broadcast.
Citing sources it did not identify, ESPN said Witten planned to meet with owner and general manager Jerry Jones on Friday before making the move official. Cowboys spokesman Rich Dalrymple said the team had no comment.
Jason Witten is planning to retire after 15 years to join ESPN's new Monday Night Football broadcast team as a lead analyst but will meet today with owner Jerry Jones before making his decision final, per sources.

— Chris Mortensen (@mortreport) April 27, 2018
The news on the second day of the draft could affect Dallas' plans just a week after Witten suggested he might play until he was 40 and intended to return this coming season. Witten turns 36 early next month.
It's the second straight year that a Cowboys star is retiring to go into broadcasting. Former quarterback Tony Romo became the lead analyst for CBS last season.