Goodell says there is 'no going back' to old Pro Bowl format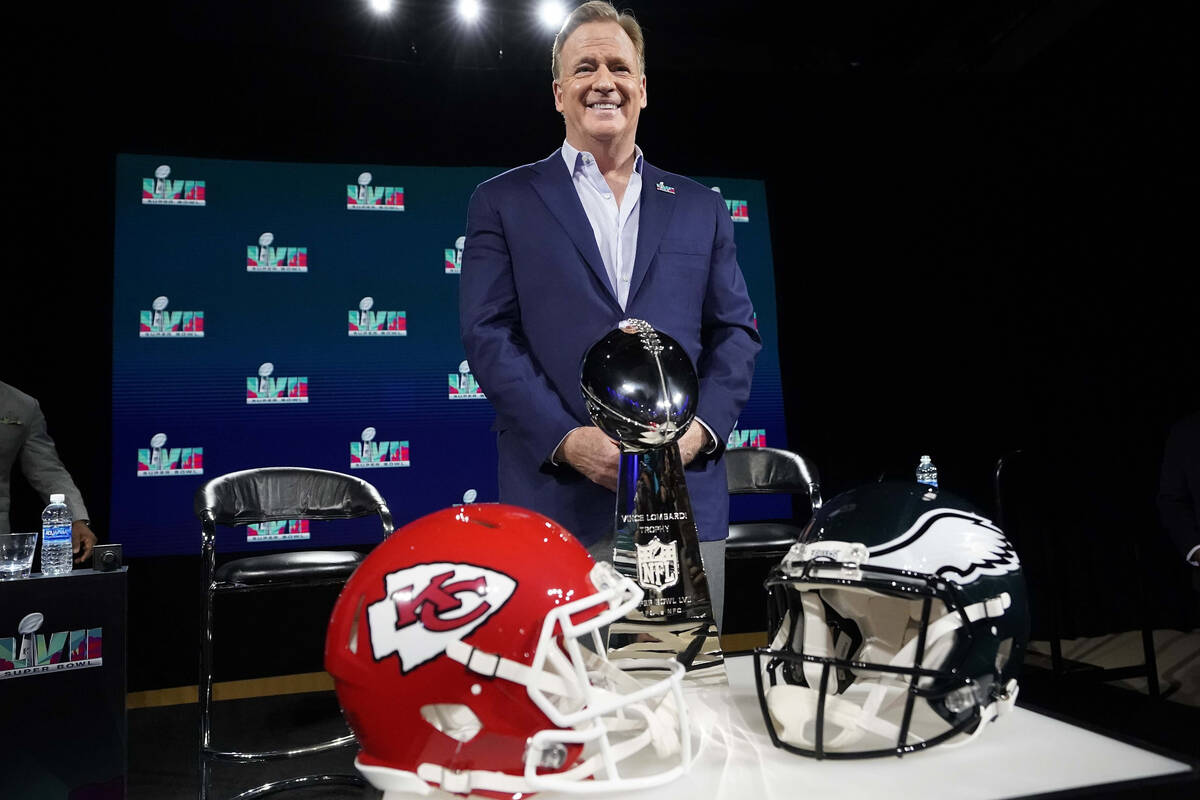 PHOENIX — Following the success of the first Pro Bowl Games in Las Vegas last weekend NFL Commissioner Roger Goodell said Wednesday there's "no going back" to the old format.
"There were 52,000 people there; paying customers that really enjoyed the experience," Goodell said during a Super Bowl LVII news conference. "They wrapped their arms around this event, and I think the players really loved being there and their families. I think it was a great location for us. The Raiders' facility was extraordinary, the (Allegiant) stadium is always the best of the best."
The Pro Bowl Games were revamped from the traditional Pro Bowl format following players participating in the annual all-star game not giving full effort, largely due to not wanting to be injured. So the NFL added a flag football element following the recommendation of one of its stars and new non-football skills challenges to up the entertainment factor.
"To me the Pro Bowl was a pivotal moment for us because we had to make the determination that the Pro Bowl in its current state last year was not something that represented the NFL well," Goodell said. "We made the pivot to say we're not going to play this game in the same context. I think it was Russell Wilson who called me the Tuesday after and said, 'Let's play a flag game.'"
After the suggestion of Wilson, then the quarterback of the Seattle Seahawks, the NFL worked with its players and the players association to develop the new format that was unveiled last week.
Based off the reaction Goodell received from the players that took part in it, that was the right decision.
"They loved it," Goodell said. "They were embracing it. They thought it was a great form. I loved watching it because you get to see the players' personalty. You got to see their faces. You got to see them compete. They loved the flag game."
NFL fans can expect future Pro Bowls to feature a similar format, but where that will take place has still yet to be announced. Las Vegas has hosted the last two Pro Bowl events.
"We have a lot to build on there and I don't see us going back (to the old format) in anyway," Goodell said. "Flag is such an important initiative for us with boys, girls, men and women. There's just an opportunity for us here to grow our game globally with flag football. … And seeing NFL players do that, I think it's just going to help launch us even faster."
Contact Mick Akers at makers@reviewjournal.com or 702-387-2920. Follow @mickakers on Twitter.