Jaguars WR Marqise Lee ruled out for season after hit to knee
August 27, 2018 - 10:33 am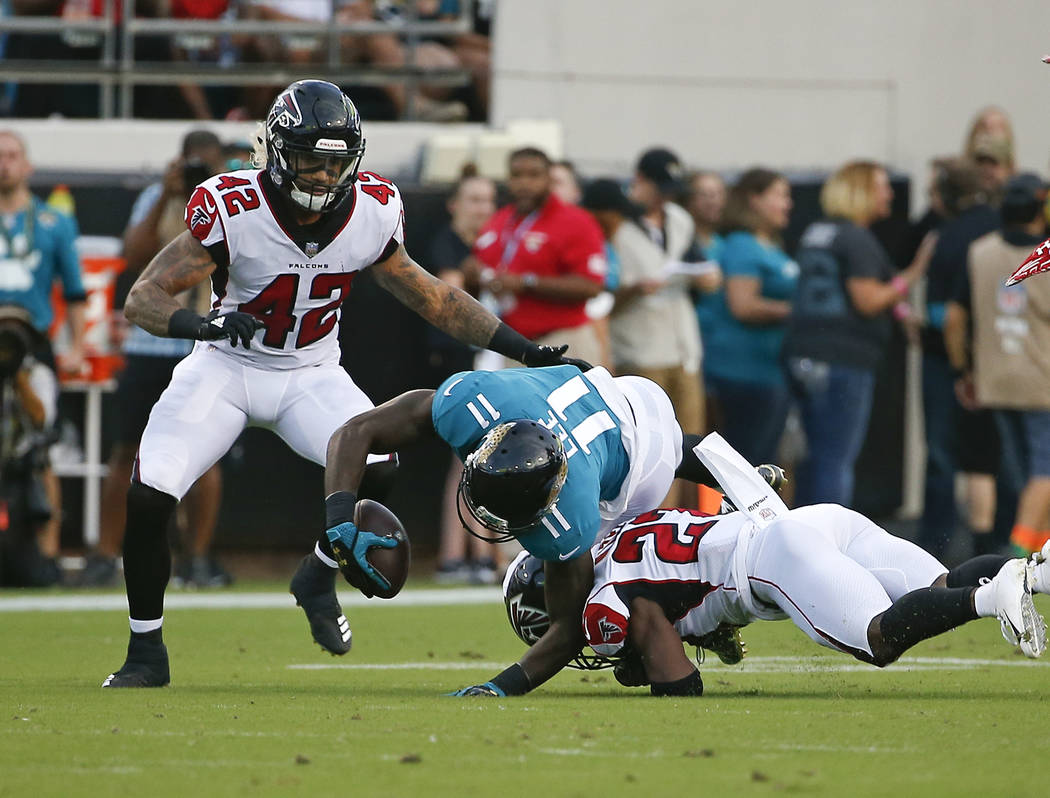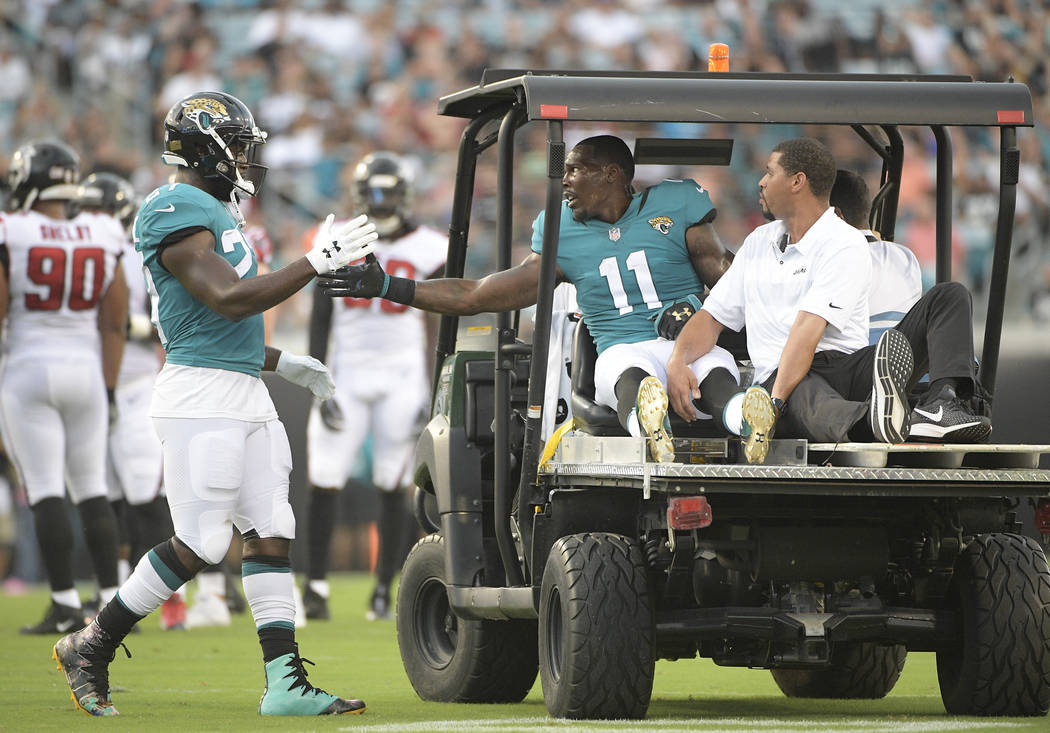 JACKSONVILLE, Fla. — The Jacksonville Jaguars will be without their top receiver for the second straight year.
Coach Doug Marrone said Monday that Marqise Lee will have season-ending knee surgery and be placed on injured reserve.
Lee, who led the team in receptions in 2017, was carted off the field Saturday night after Atlanta Falcons cornerback Damontae Kazee delivered a helmet-first hit to his knee. Lee fumbled on the play, but it was overturned because Kazee was flagged for leading with his helmet.
Tests confirmed what everyone in the stadium expected after seeing Lee's knee buckle: The injury was severe.
It's the second time in as many years that that's happened to Jacksonville.
The Jags lost No. 1 receiver Allen Robinson to a knee injury in last year's regular-season opener. Robinson signed with Chicago in free agency.
Lee is nearly a lock to be back with Jacksonville since his $7.25 million salary in 2019 is guaranteed.
The Jaguars will miss him, although it's unclear how much considering Marrone's offensive philosophy features a smash-mouth ground attack.
"It's not something that we wanted to happen again this year," second-year receiver Keelan Cole said. "It's the game of football, and things happen. But it was definitely a help last year, and knowing what to do from here is also good. It being the third game of the preseason, we get more time to figure out what we're going to do about that."
Lee had 56 catches for 702 yards and three touchdowns last season, showing enough growth to get a four-year, $34 million contract in March that included $16.5 million guaranteed.
A second-round draft pick from USC in 2014, Lee has 171 catches for 2,166 yards and eight touchdowns in four seasons.
Without him, Cole, second-year pro Dede Westbrook, second-round draft pick DJ Chark and veteran Donte Moncrief will need to take on bigger roles.
"I've just got to step up," Cole said. "He's still going to be there spiritually. Just going to listen to him, keep learning and keep moving forward. He can still be vocal and just not play. … It happened the same way last year. When they're not on the field, they're on the sideline talking to us."
Although the helmet-lowering hit looked dirty, several Jaguars players said it's part of the game these days.
"You can't be mad at (Kazee)," Jaguars All-Pro cornerback Jalen Ramsey said. "You have to be mad at the NFL. Not mad at them, but that is how the rule is. People are scared to tackle normal because I guess they don't want to do helmet-to-helmet and get flagged."
Added Cole: "It's football. You can't get hit high. … It's the first (year) of it, so you can't really say too much about it. If that rule's been in for three years, then it's something you've got to be like, 'Maybe you did that on purpose.' But it's just football. There's really nothing you can do about that. You've got to hit them somewhere."