Pro Bowl Games to feature shorter field, skills challenges
Updated January 31, 2023 - 7:01 pm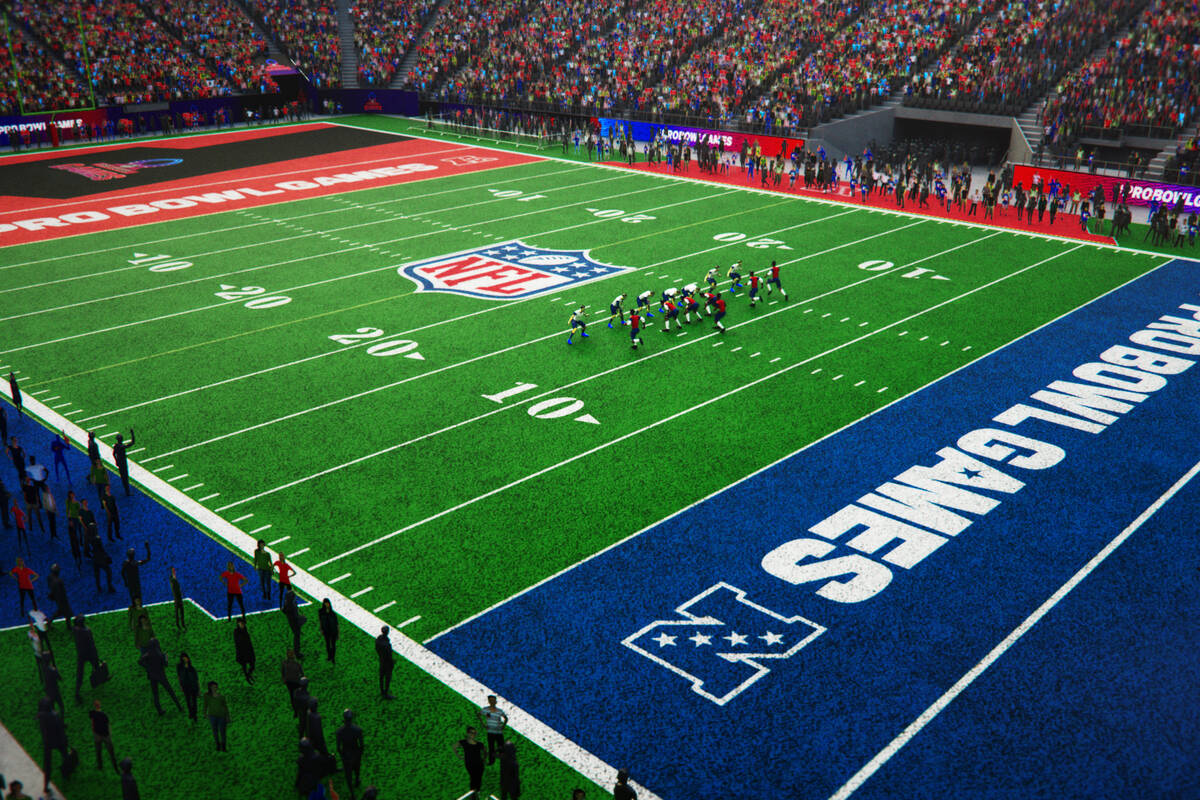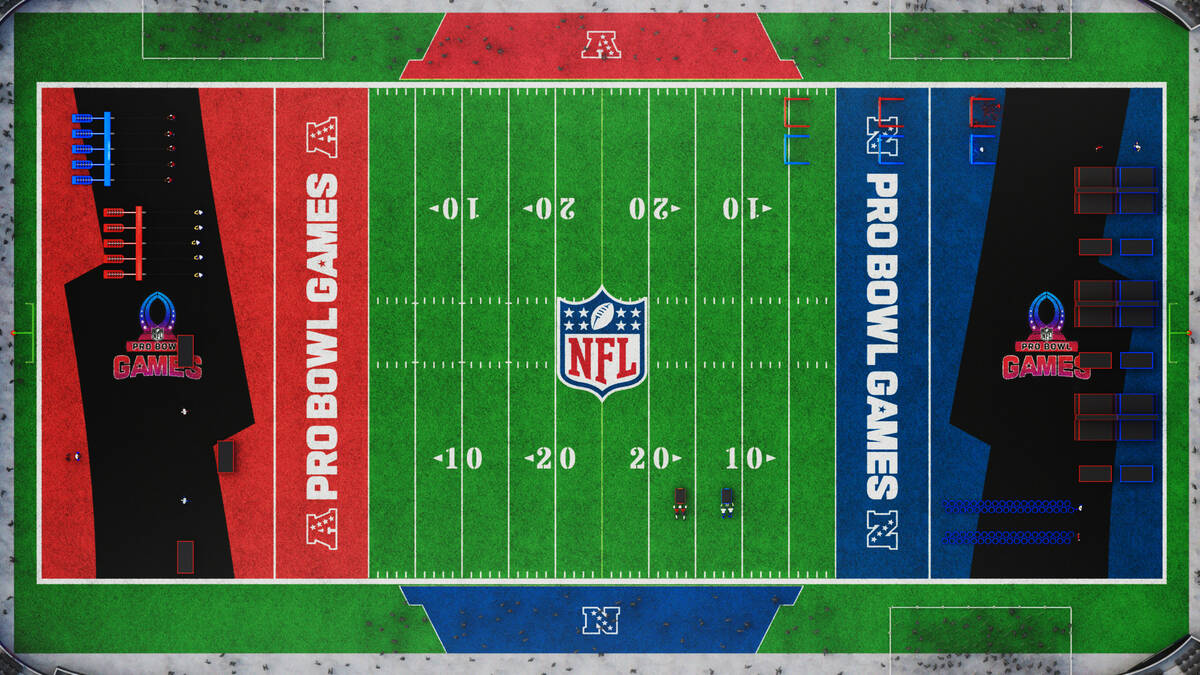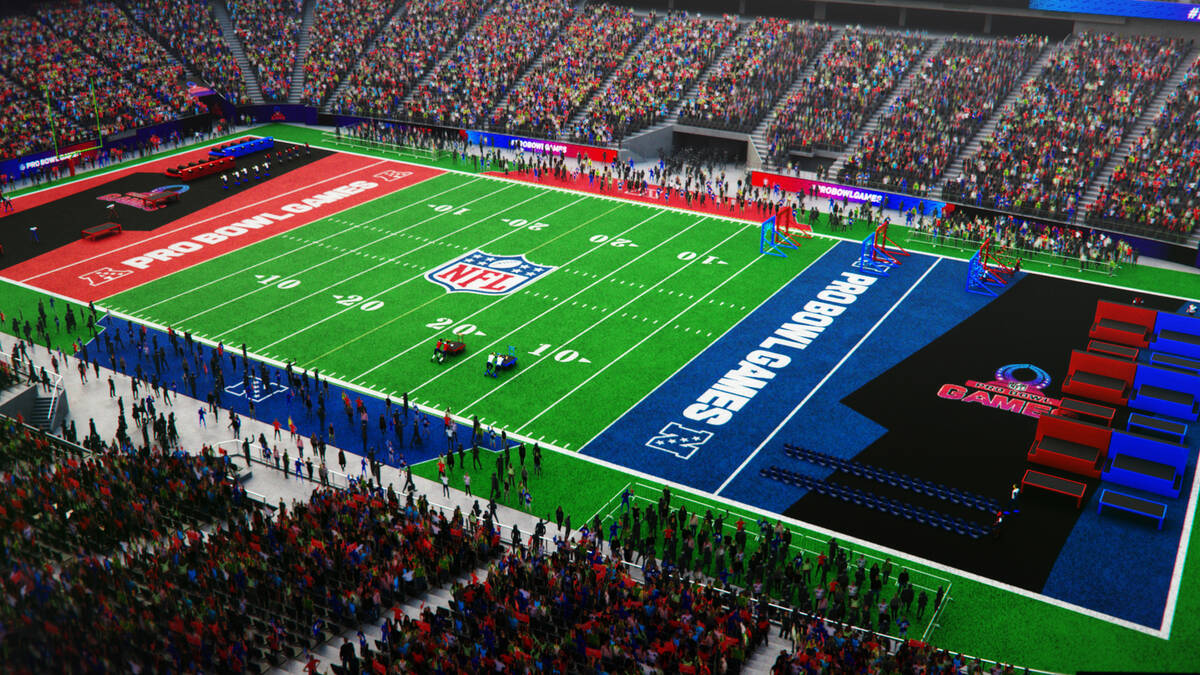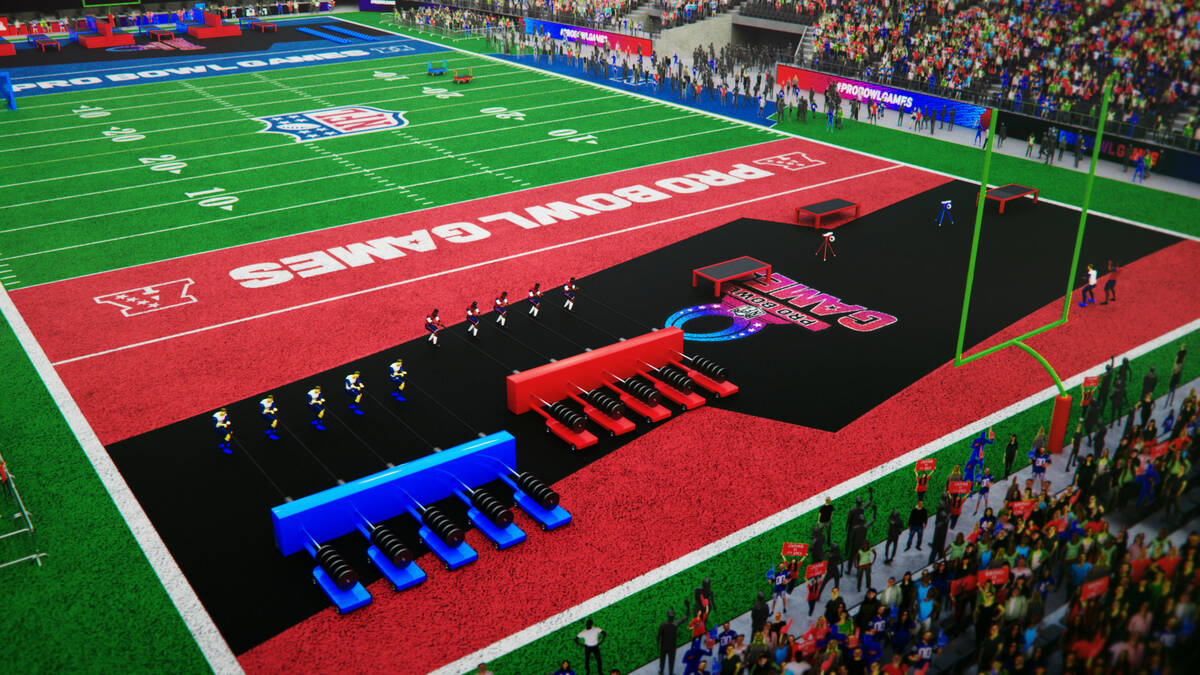 The revamped NFL Pro Bowl will also bring a new field layout as the best players in professional football square off in a series of flag football and skills challenges.
Fans used to the usual 100-yard NFL field with 10-yard long end zones might be caught off guard by the layout of the Pro Bowl Games taking place Feb. 5 at Allegiant Stadium.
The NFC, led by coach Peyton Manning and team captain rapper Snoop Dogg, will take on the AFC, with Eli Manning serving as coach and comedian Pete Davidson as team captain.
The field where the three 7-on-7 flag football games will take place will be 50 yards, with 10-yard end zones. On the backside of each end zone there will be zones where the finals of the skills competition will take place.
The skills competition will begin Feb. 2 at the Raiders Henderson headquarters and practice facility and continue Feb. 5 at Allegiant Stadium.
In Henderson at events open only to invited guests to be aired on ESPN from 4 to 5:30 p.m, the lineup will consist of competition between AFC and NFC players in:
Epic Pro Dodge Ball.
Lightning Round, a series of events consisting of a water balloon toss, a punt-catching challenge, an aim challenge in which players hit multiple targets before a bucket is dumped on the winning team coach's head.
Longest Drive, in which players see who can hit a golf ball the farthest.
Precision Passing, in which quarterbacks hit various targets, including robotic and drone targets.
Best Catch. This event will include the airing of prerecorded highlight reel receptions made by Pro Bowl receivers at various Las Vegas landmarks. Those catches will be shown on the ESPN broadcast, after which an online vote will determine the two finalists.
The Best Catch finals, the Gridiron Gauntlet, the Move the Chains and Kick Tac Toe challenges will take place on Sunday at Allegiant Stadium and air on ESPN and ABC from noon to 3 p.m.
A panel of celebrity judges will pick the winner of the Best Catch competition.
The Gridiron Gauntlet features six players from each conference competing in a relay race, testing their agility, speed and strength. The side-by-side race will feature four segments, each 40 yards in length. They will include running through breakaway walls, climbing over walls and under tables, a tire run and a blocking sled event with an NFL legend on board. The first team to cross the finish line wins.
Kick Tac Toe will see each conference's kicker, punter and long passer compete to connect a line of three squares or fill five squares total on an on-field tic-tac-toe setup. The Move the Chains event pits two teams of five players from each conference competing side by side in a weighted wall pull.
Team's will pull a wall fitted with heavy weights 10 yards using first down chains.
The first team who wins two of the three rounds will earn the points.
After the skills events, the flag football games will take place. The winners of each of the first two flag football games will win six points for each game.
Those points will be added to the points accumulated by each team during the skills events Feb. 2 and Feb. 5 to crown a winner of the Pro Bowl Games.
Tickets for the Pro Bowl Games at Allegiant Stadium are available online and start at $35.
Contact Mick Akers at makers@reviewjournal.com or 702-387-2920. Follow @mickakers on Twitter.