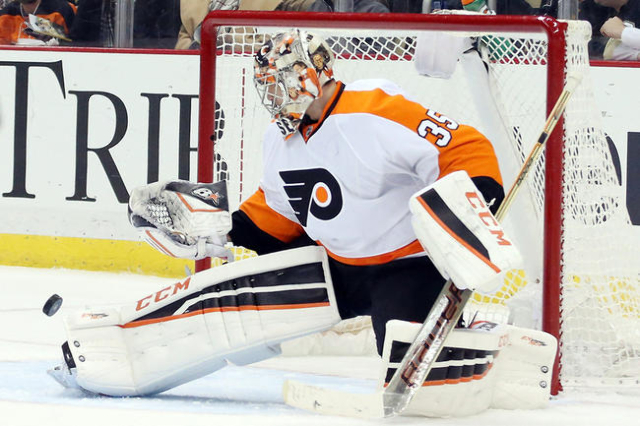 The massive snowstorm that hammered the Eastern United States continued to impact the NHL with more postponements.
The NHL postponed Saturday night's game between the Philadelphia Flyers and New York Islanders at Barclays Center due to the storm impacting the metro New York area.
Sunday's game between the Pittsburgh Penguins and Washington Capitals at Verizon Center was postponed due to the impact in the Washington, D.C., area.
The league has not announced makeup dates for either game.
Friday night's game between the Anaheim Ducks at the Capitals also was postponed.
Snowed out basketball
NEW YORK — The National Basketball Association has postponed two games due to be held on Saturday because of severe weather warnings, the league said.
The matchup between the Boston Celtics and the 76ers in Philadelphia, where up to 45 centimetres (18 inches) of snow are forecast, has been shifted to Sunday at 1900 ET (0000 GMT).
The game between the Utah Jazz and Washington Wizards in the U.S. capital, forecast to get up to 60 centimetres (two feet) of snow, will be rescheduled for a later date.