What to know about NHL All-Star Weekend
Updated February 2, 2022 - 2:00 pm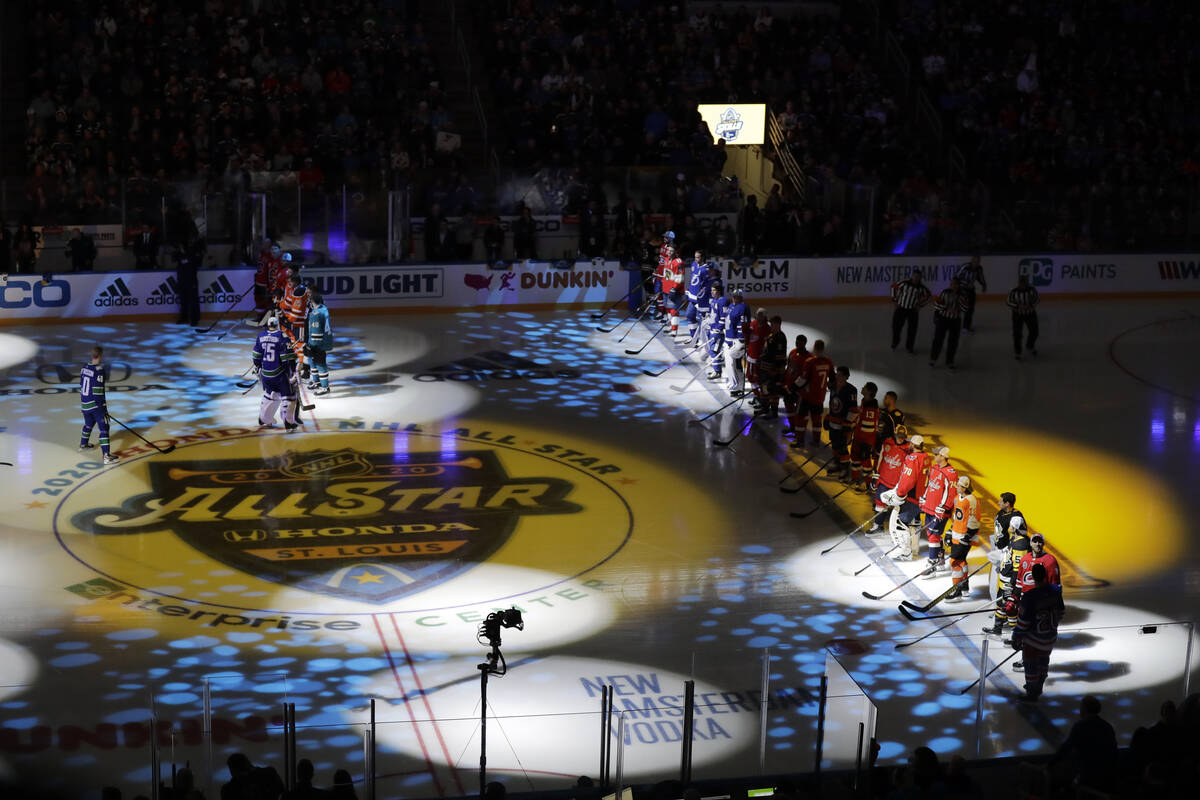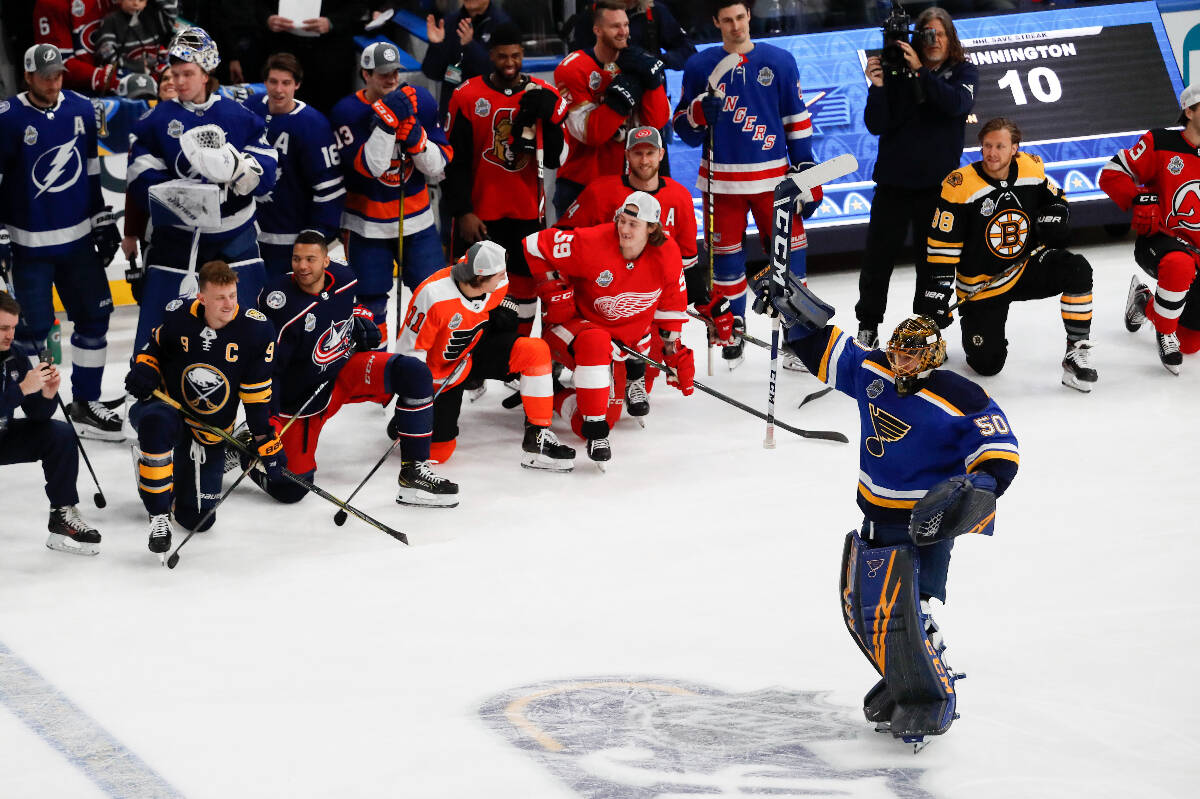 A guide to NHL All-Star Weekend at T-Mobile Arena and the Strip and the ancillary events.
When and where
Noon Saturday at T-Mobile Arena. The format is a three-game three-on-three tournament.
TV info
KTNV-13 will broadcast the game, which also will be streamed on ESPN+.
Tickets
Axs.com from $252.
Other events
Fan Fair: 3-9 p.m. Thursday-Friday, 10 a.m.-8 p.m. Saturday, 11 a.m.-5 p.m. Sunday, Las Vegas Convention Center's West Hall
NHL All-Star Skills: 4:30 p.m. Friday, T-Mobile Arena, Strip (ESPN)
Fan Fair highlights
— Mascot Showdown: The league's mascots compete against one another Thursday, Saturday and Sunday.
— NHL All-Star Skills Zone: Fans can see if their hockey skills measure up.
— Autograph stage: NHL alumni will be on hand to lend their John Hancocks.
— All-Star Drop Trailer: The 20-foot trailer has two 60-inch TVs and an oversized air hockey table.
— Fan Zone: Air and bubble hockey games with a DJ in the background.
— ESPN+ Locker Room: Fans get a chance to see their names on All-Star jerseys.
— NHL All-Star Official Merchandise Shop: The name says it all.
— Sports Kids Zone: Lots of activities for younger fans.
— Hockey Hall of Fame: See the NHL's trophy case and other artifacts from the league's history.
— Black Hockey History Tour: Learn how these trailblazers impacted the sport.
— NHL Street: More than 300 local boys and girls will compete in 20-minute street- and ball-hockey games.
— Stanley Cup Display: Take a photo with arguably the most famous trophy in North American professional sports.
— Golden Knights: The hometown team also will have a presence.
NHL All-Star Skills events
T-Mobile Arena
Fastest skater: One sprint around the rink to determine who's the fastest.
Accuracy shooting: It's not enough to put the puck in the net; players have to hit specific targets.
Hardest shot: The name speaks for itself.
Save streak: This is about the highest number of consecutive saves, with total saves as the tiebreaker.
Breakaway challenge: Skaters show their shot creativity.
Bellagio
Fountain Face-Off: Shooters gets five attempts at targets in the fountain.
Las Vegas Boulevard
21 in '22: In a definite Las Vegas twist, players shoot at 52 oversized playing cards hoping for blackjack.
Golden Knights in the game
LW Jonathan Marchessault
RW Mark Stone
D Alex Pietrangelo
Coach Pete DeBoer
Captains
Pacific Division, C Connor McDavid, Oilers — Has finished first or second in scoring every season since 2016-17.
Central Division, C Joe Pavelski, Stars — Second to Brett Hull in career playoff goals for an American-born player.
Atlantic Division, C Auston Matthews, Maple Leafs — Had a 10-game goal streak this season in road games, one off the NHL record.
Metropolitan Division, C Claude Giroux, Flyers — Longest-tenured captain in Flyers history.