North Texas 'D' blooms by adding Mean streak
December 31, 2013 - 12:00 am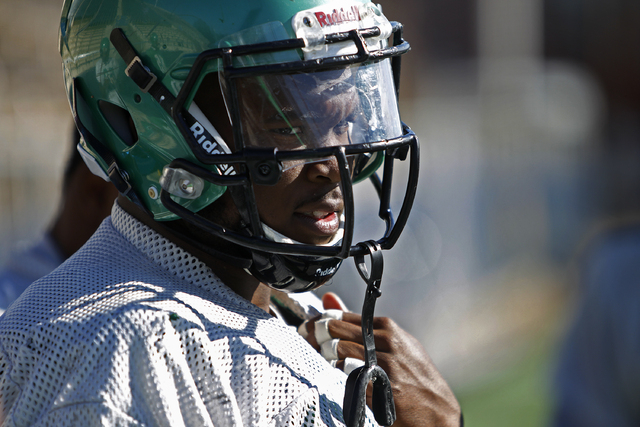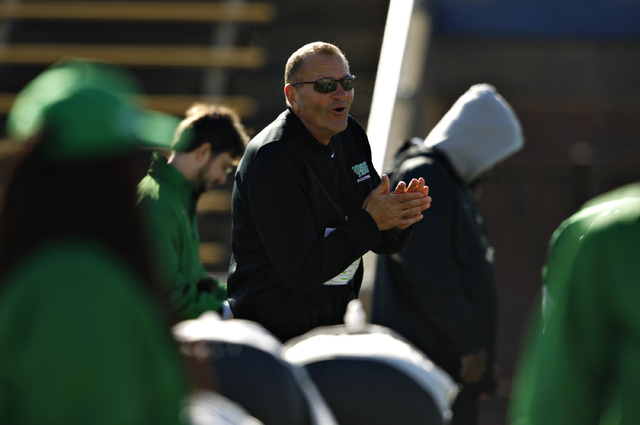 DALLAS — The indications North Texas would play much better defense began occurring last year.
But to think before the season the Mean Green would end their nine-year bowl drought because of defense would be the same as believing Dallas' confusing street grid was well-planned.
"We expected them to be better, we had a good nucleus of guys coming back, but when you're 4-8, it's not like we're going, 'God bless. Great job of coaching. Hell of a defense you have,' " third-year North Texas coach Dan McCarney said. "But you saw signs last year we were getting better.
"This year, we took it to another step, and it was these seniors saying, 'Enough's enough. Why keep getting embarrassed? Why keep getting forgotten so easily like all teams do when they have losing seasons?' ''
Entering the Heart of Dallas Bowl against UNLV at 9 a.m. PST Wednesday, the Mean Green are allowing 18.1 points per game, best in Conference USA and ninth nationally. They also are opportunistic, intercepting 17 passes (second in C-USA and 13th nationally) and recovering 15 fumbles (third and seventh, respectively).
Those are the statistics McCarney looks at first when evaluating a defense. Don't let opponents score much. Force them into mistakes.
It's quite an improvement for a unit that last season allowed a 27.8-point average and forced 19 takeaways.
But even in that season, the Mean Green could see a defense beginning to come together. They allowed 14 or fewer points four times. Eight of those starters returned this season.
"Last season, we were in position, and we weren't making plays," said senior linebacker Zach Orr, who leads North Texas with 114 tackles, including 11 for loss. "But this year, we've made them."
Another key member back was defensive coordinator John Skladany. He was North Texas' third coordinator in three years when he took the job in 2012, and Orr said Skladany's return brought welcome stability.
"We're comfortable with the scheme," Orr said. "We're able to play faster. We had a real good spring and real good camp, where we forced a lot of turnovers in practice, and we felt we would be able to carry that over to the season."
Under Skladany's direction, simple is better. They master the plays they are given to execute.
"We probably do less on defense than a lot of teams in the country, but it works if you have good enough people," McCarney said. "We don't have first- and second-rounders (potential NFL Draft picks) all over the place, but we've got good college players, good Division I guys. They know their role, they know the strength and weakness of every call, and they know what's expected of them.
"Then if you get them playing really, really hard, relentless football, then you've got a chance. That's why we've gone from bottom 10 in every defensive category when I got here — you talk about ridiculous now — to being respected by most teams."
Utah State is the only UNLV opponent that comes close to playing at that level; the Aggies allowed 17.1 points per game, seventh best in the nation.
The Rebels scored 24 points in their four-point loss to Utah State on Nov. 9, so they should have the ability to move the ball against North Texas. UNLV averages 31.2 points, and the Rebels ended the regular season on a roll by scoring more than 40 points in each of their last two games.
Putting up those kinds of numbers, however, against North Texas might not be so easy.
"They play hard," UNLV coach Bobby Hauck said of the Mean Green. "They're very sound. They don't make mistakes. And the physical abilities are good.
"They're just a good, sound defense."
Contact reporter Mark Anderson at manderson@reviewjournal.com or 702-387-2914. Follow him on Twitter: @markanderson65.
WHERE: Cotton Bowl, Dallas
WHEN: January 1
TV: ESPNU