Norwegian musher wins Iditarod sled dog race in Alaska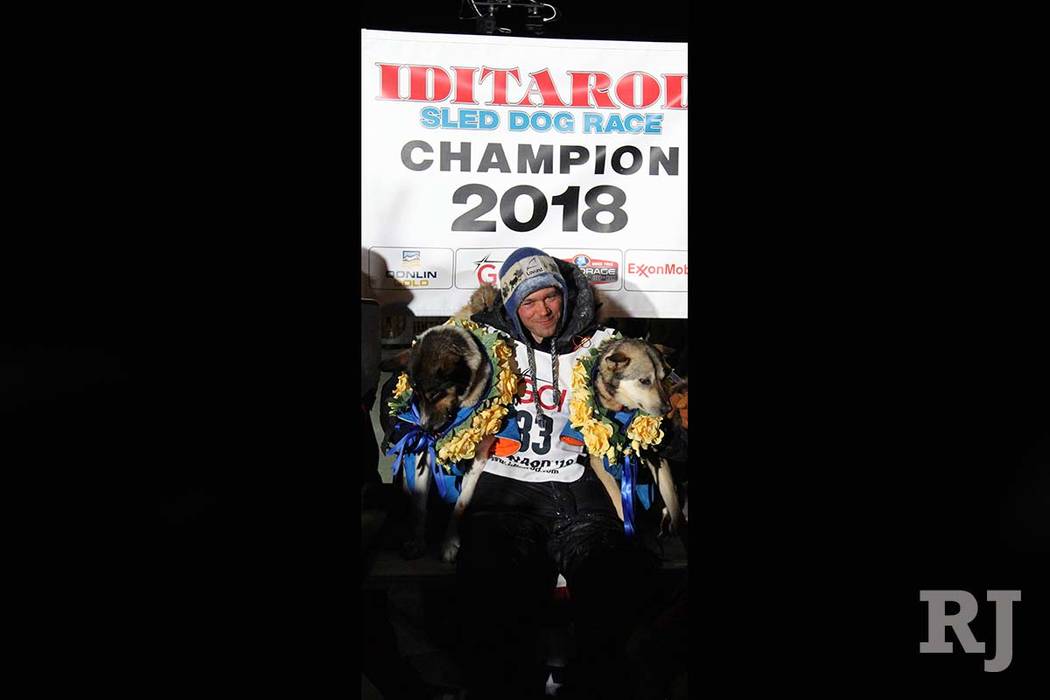 ANCHORAGE, Alaska — Joar Ulsom of Norway won the world's most famous sled dog race Wednesday after a grueling dash across Alaska's rough terrain, but he earned tens of thousands of dollars less than last year's top musher at the struggling Iditarod.
After nearly 1,000 miles, Ulsom came off the Bering Sea ice just outside Nome and ran the last few blocks as a crowd cheered him on. The 31-year-old, who took the lead Monday when Nicolas Petit got off course in a blizzard, became the third person born outside the U.S. to claim the Iditarod Trail Sled Dog Race.
Ulsom moved in 2011 from Norway to Willow, Alaska, the dog mushing capital of the U.S. He first entered the Iditarod in 2013, when he was named rookie of the year, and has never finished below seventh place. His previous best finishes were fourth-place rankings in both 2017 and 2014.
Ulsom picks up about $50,000, a drop from the 2017 winner's earnings of more than $71,000.
The race, which began March 4, has been suffering financially and lost Wells Fargo bank as a major sponsor in the last year. Organizers have blamed animal rights activists for putting pressure on sponsors.
The Iditarod also was marked by fallout from its first-ever dog doping scandal. Race officials announced that the team of four-time champion Dallas Seavey tested positive for an opioid painkiller after his second-place finish last March but said they could not prove he gave tramadol to his dogs.
Officials didn't punish Seavey but changed race rules to make mushers responsible for any positive drug test. Seavey, who won four titles between 2012 and 2016, denied giving drugs to his dogs and sat out this year's race in protest.
The Iditarod also reprimanded but didn't fire the head of its drug testing program on Monday after a musher claimed Dr. Morrie Craig threatened him minutes before the race's start.
Musher Wade Marrs said Craig threatened to expose him as another musher who had a positive drug test last year. Iditarod spokesman Chas St. George has said Seavey's team had the only positive test.
Marrs, who is president of the Iditarod Official Finishers Club, said he felt Craig was trying to punish him for criticizing how the race handled Seavey's case and to silence him before a mushers meeting this week.
The Iditarod said the context and intent of the conversation between Marrs and Craig differed but acknowledged that it was ill-timed. Officials also said Craig should only communicate test results to board members and that any further actions deemed detrimental to the race would result in further disciplinary action, including possible termination.