Okla. high school football playoff game result headed to court
December 9, 2014 - 3:45 pm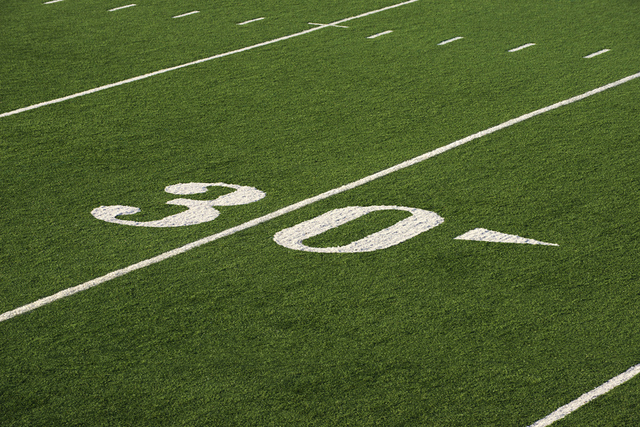 OKLAHOMA CITY — An Oklahoma high school playoff football game that ended in acrimony is heading to a court, with politicians, a famed coach and citizens in the football-crazy state debating if a legal remedy is needed to resolve a dispute from the playing field.
On Wednesday, an Oklahoma district judge will consider hearing a lawsuit on Locust Grove School District's 20-19 quarter-final victory over Oklahoma City's Frederick Douglass High School.
The game, played on Nov. 28, has been mired in controversy due to a call, seen as an outright blunder by many, that overturned a touchdown in the final 64 seconds, ultimately deciding the game.
A referee threw a flag for a sideline violation on Douglass when it scored a touchdown on a fourth down play that would have given them the lead.
While many see the flag as questionable, there is criticism that the referees' decision to take the touchdown off the board was outright wrong, and a yardage penalty should have been enforced on the point after or the kickoff.
The Oklahoma City Public School District has asked the court to rule if the game, or the part of the game after the disputed touchdown, should be replayed.
A temporary restraining order has been issued from the Oklahoma District Courts to prohibit Locust Grove from playing a semifinal playoff game until the issue is resolved.
District Judge Bernard Jones, who granted the order, told attorneys at the hearing that a court decision to allow the game to be replayed could set a dangerous precedent and create a "slippery slope" for the future.
Barry Switzer, a former University of Oklahoma and Dallas Cowboys coach, said there should be a replay.
"They need to give Douglass the touchdown and play it out from there. Five high school officials didn't know the rules, and how to enforce the penalty," he told the Daily Oklahoman.