Canadians Jennifer Jones, Brent Laing balance curling, family life
January 13, 2017 - 5:10 pm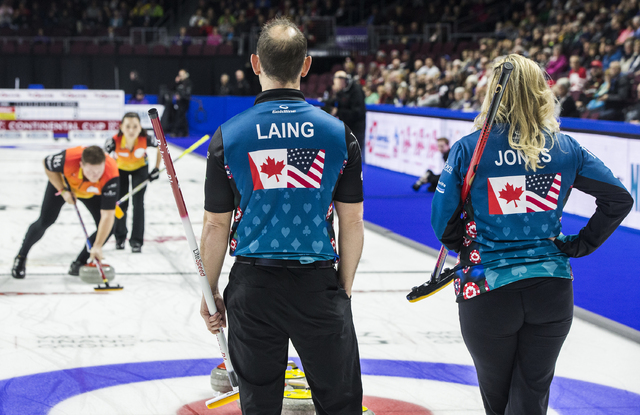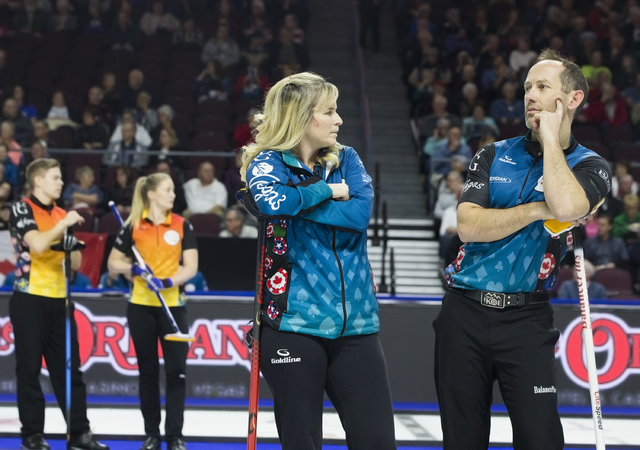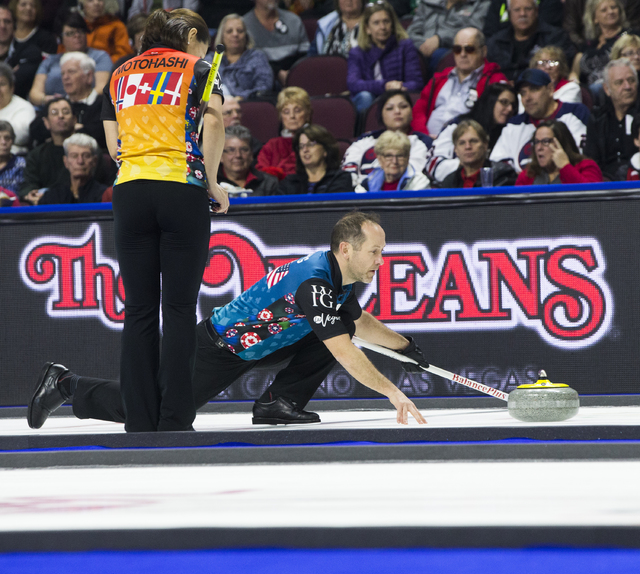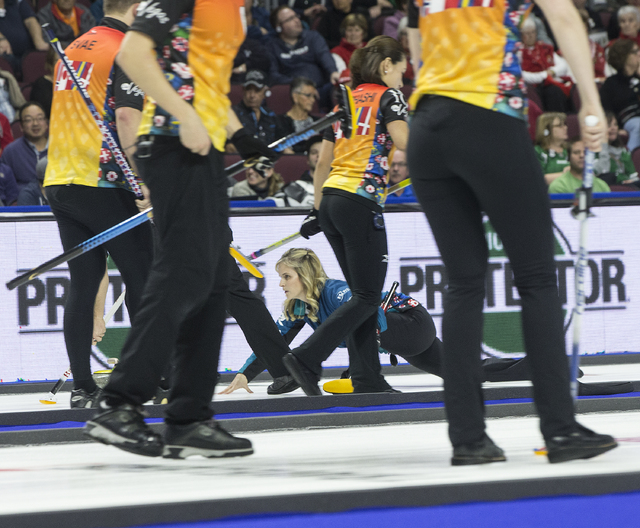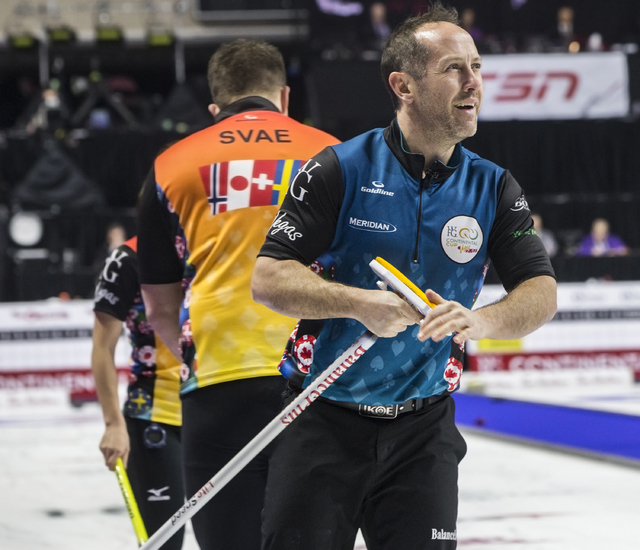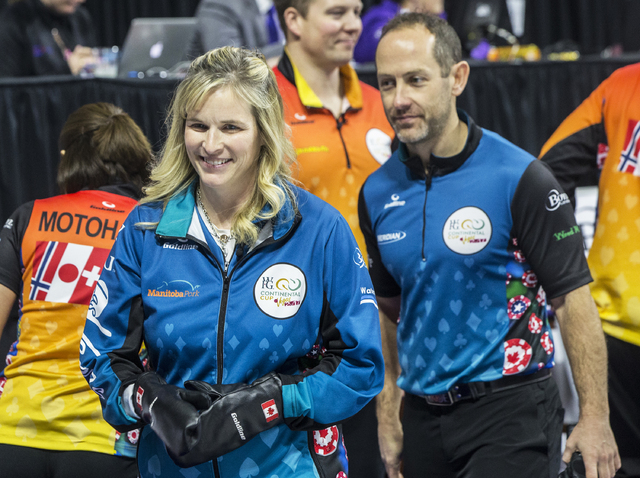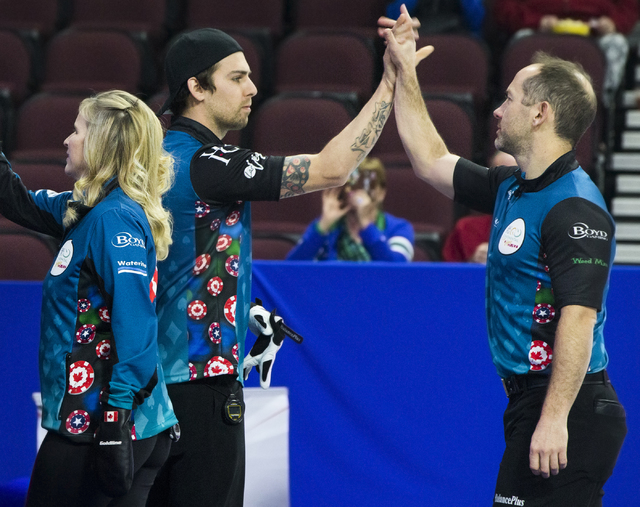 At just four months old, Skyla Laing has done her fair share of traveling.
Skyla, the youngest of Jennifer Jones and Brent Laing's two daughters, travels with her parents when the pair of Canadian curlers compete.
While they have a hectic travel schedule — they were in Saskatchewan for a week last week, home to Ontario for a day and then off to Las Vegas for the Continental Cup — they've found a way to make the balance work.
Jones' mother, Carol, is often tasked with looking after Skyla while their oldest daughter Isabella has started school and now only makes it on about half of the trips.
"I don't know if we've figured out a way to make it easier, but we've figured out a way to make it work, for sure," Laing said. "We need a lot of help from family and friends.
"When we're away and Isabella isn't with us, obviously we need help, somebody to take care of her and we have people that do that. It's definitely challenging, there's no question about it, but we make it work."
Jones is an Olympic gold medal curler, winning as the skip in 2014. Laing is a very accomplished curler himself. Friday afternoon at the Continental Cup they had the opportunity to curl together, playing mixed doubles, though they dropped their game 7-5.
When they're not on the road — Jones said they're often traveling three of four weeks a month, though not necessarily to the same destination — they are often practicing together at home, like they did during their recent day off.
Because of all the travel, "home" has really become somewhat of a flexible term.
"The biggest thing is just deciding that home is always where my family is and so when we're on the road, that's home for us and as long as we're together," Jones said. "It doesn't matter that we're traveling all over the place and so it's just been we've made it work and it's been a way to make it feel normal."
It also helps that having the same job increases understanding of what the other is going through, from the need to leave to go practice to the pressure of a tough shot.
"We understand the sacrifice and commitment and that our teams need us to be great teammate as well and so there's some sacrifices that involve your spouse and if you have to go off and be with your team then we understand that and there's never any questions," Jones said. "Brent and I are a team in life and that involves understanding what our curling teams need us to do as well and we both want each other to be successful and we're each others biggest fans."
As they both push toward making the 2018 Olympics, sometimes those sacrifices do arise, but Laing said he appreciates what Jones doing and she appreciates what he is doing.
"We've gone through a lot of the same ups and downs and know what it takes to commit to what we're both trying to do, which she already accomplished, which is win the Olympic gold medal," Laing said.
In the end, despite the sacrifices for their sport, Jones and Laing have seemingly found a balance that works.
"That's what we love to do and we get to do it together so we're very fortunate that way that we can do what we love to do together and try to figure out ways to get better," Jones said. "We do… build in time for our family to make sure that that'll always have priority."
Contact Betsy Helfand at bhelfand@reviewjournal.com. Follow @BetsyHelfand on Twitter.
CONTINENTAL CUP
Who: Team North America vs. Team World
What: World Financial Group Continental Cup
When: Friday to Sunday, with competition beginning at 9 a.m. daily
Where: Orleans Arena
Tickets: Available at the box office, curling.ca and Orleans Arena website
TEACH ME CURLING
The WFG Group Continental Cup hit Las Vegas this week and it begged the question: How do they do it? From the textured ice to the brooms to the 40-pound stones, we wanted to find out.
Review-Journal multimedia reporter Elaine Wilson got a tutorial on how to curl from Debbie McCormick, captain of Team North America, a four-time Olympian and world champion. Check out the video here