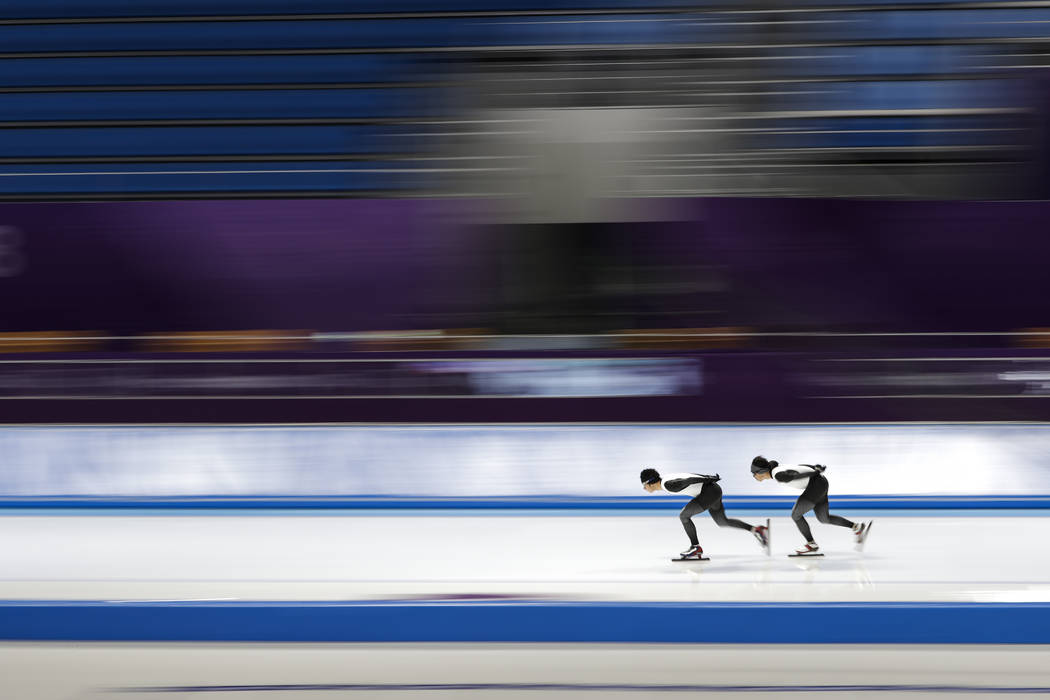 The wait is almost over.
After four years, the Winter Olympics will return this week, kicking off on Wednesday in PyeongChang, South Korea.
The Opening Ceremony will take place Friday and for those hoping to watch live, plan on a late night or early morning.

The Opening Ceremony is scheduled for 3 a.m. PT, but NBC will air it from 5-8 p.m. on Friday night.
Thankfully, a lot of the other programming will be on at a more reasonable hour.
Per NBC, the company's channels will air around 450 hours of competition in 18 days.
NBC will air daytime, primetime and primetime plus coverage of the Games.
Daytime coverage will run from noon-2 p.m. on weekdays and noon-3 p.m. on weekends. Prime-time coverage begins at 5 p.m. and an hour earlier on Sundays while prime-time plus will run during the normal late-night time block.
NBCSN will have even more coverage, including 10 days of 24 hours from Feb. 18-25. CNBC will air 46 hours of competition, including curling while USA Network will also have ice hockey and curling.
The Olympic Channel, home of Team USA, will also have 24/7 coverage, including medal ceremonies. Be aware,
For those wishing to watch online, NBCOlympics.com and the NBC Sports app will have more than 1,800 hours of coverage, including live streams and other exclusive content.
The app will have live streaming and on-demand coverage for all sports.
When to watch the Nevadans
Three Nevadans will be competing in the Olympics — David Wise, Tim Jitloff and Evan Weinstock, who hails from Las Vegas.
Bobsled, the sport Weinstock participates in, does not begin until the second week.
The two-man medal run will be Feb. 19 and medals will be awarded in four-man Feb. 25. Bobsled heats begin on Feb.15.
Wise, a freeskiier, participates in the halfpipe. The men's ski halfpipe qualification run will take place Feb. 20 with the finals taking place on Feb. 22.
Medals in the giant slalom, which Jitloff participates in, will be awarded on Feb. 18.
Contact Betsy Helfand at bhelfand@reviewjournal.com. Follow @BetsyHelfand on Twitter.