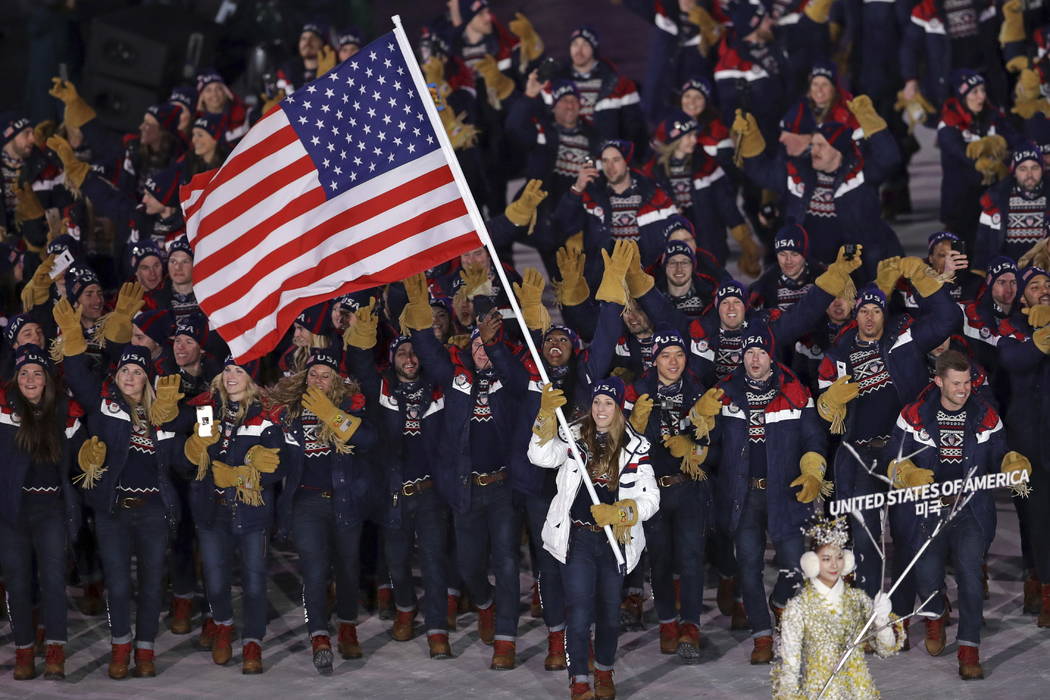 After all that curling, skating, skiing and more, the Winter Olympics are finally coming to a close.
For the most dedicated Olympic fans, the closing ceremonies will be streamed on NBCOlympics.com and the NBC Sports app Sunday morning starting at 3:00 a.m.
The closing ceremonies will re-air on NBC (KSNV 3) from 5 p.m. to 7:30 p.m Sunday.
Cross-country skier Jessie Diggins was named the U.S. flag bearer for the closing ceremony after she helped the U.S. win its first Olympic gold in the sport.