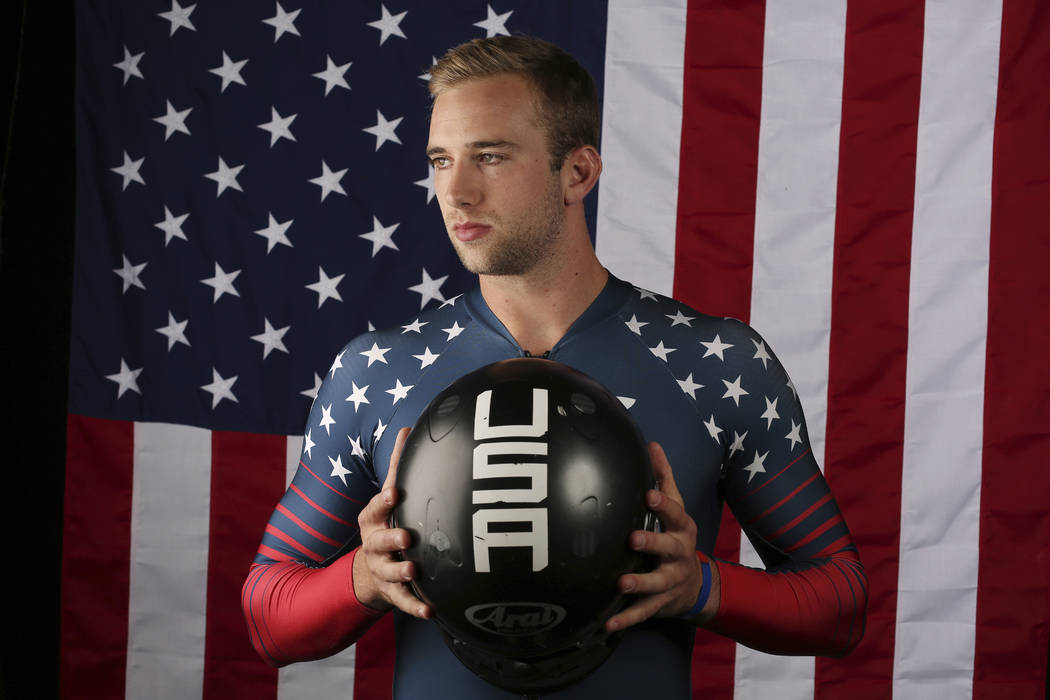 Las Vegas is believed to have its first competitor in the Winter Olympics next month.
Evan Weinstock, who attended Del Sol High School, will compete after being named Monday to the U.S. Olympic men's bobsled team in two events for the games in Pyeongchang, South Korea.
Freestyle skier David Wise earned a spot last week to defend his halfpipe gold medal. But like previous competitors from Nevada, he is from the Lake Tahoe/Reno area, where snow is prevalent.
Weinstock, 26, was one of 12 athletes selected to the bobsled team for the Winter Games, which begin Feb. 9.
"It's been a life-long dream to represent myself and country at the highest level of competition," he wrote in an Instagram post Monday. "One month to go before we compete against the best athletes in the world in hopes of bringing home an Olympic medal."
Weinstock will be a member of driver Codie Bascue's four-man team and will compete with Justin Olsen in two-man bobsled.
"There are so many incredible people that have helped me achieve this life-long goal and I can't thank you all enough for your continued support," he wrote. "Time to get to work!"
Prior to beginning his bobsled career, he was the Las Vegas Review-Journal's 2009 4A Football Player of the Year at Del Sol. While attending Brown University, he was an Ivy League champion in the decathlon three times and won the indoor heptathlon.
"When I woke up today, I was scrolling through my Facebook page and I saw the announcement and I couldn't feel more happy for somebody. I know that he really aspired to do the bobsled thing," said Preston Goroff, Weinstock's high school football coach. "He was a decathlete before that and that's just Evan.
"He just kind of found the next competitive thing that he could do, and you could see it with the posts, with all the training, that he was going to reach his goal."
Weinstock gravitated to bobsled through track and became a push athlete in recent years.
"It's always been the biggest goal," Weinstock told the Review-Journal two years ago. "To represent my country on the highest level would truly be an honor. Especially being from Las Vegas in a sport like bobsled, it goes to show you can do anything if you put your mind to it."
Contact Betsy Helfand at bhelfand@reviewjournal.com. Follow @BetsyHelfand on Twitter.