Las Vegan Vashti Cunningham qualifies for Tokyo Olympics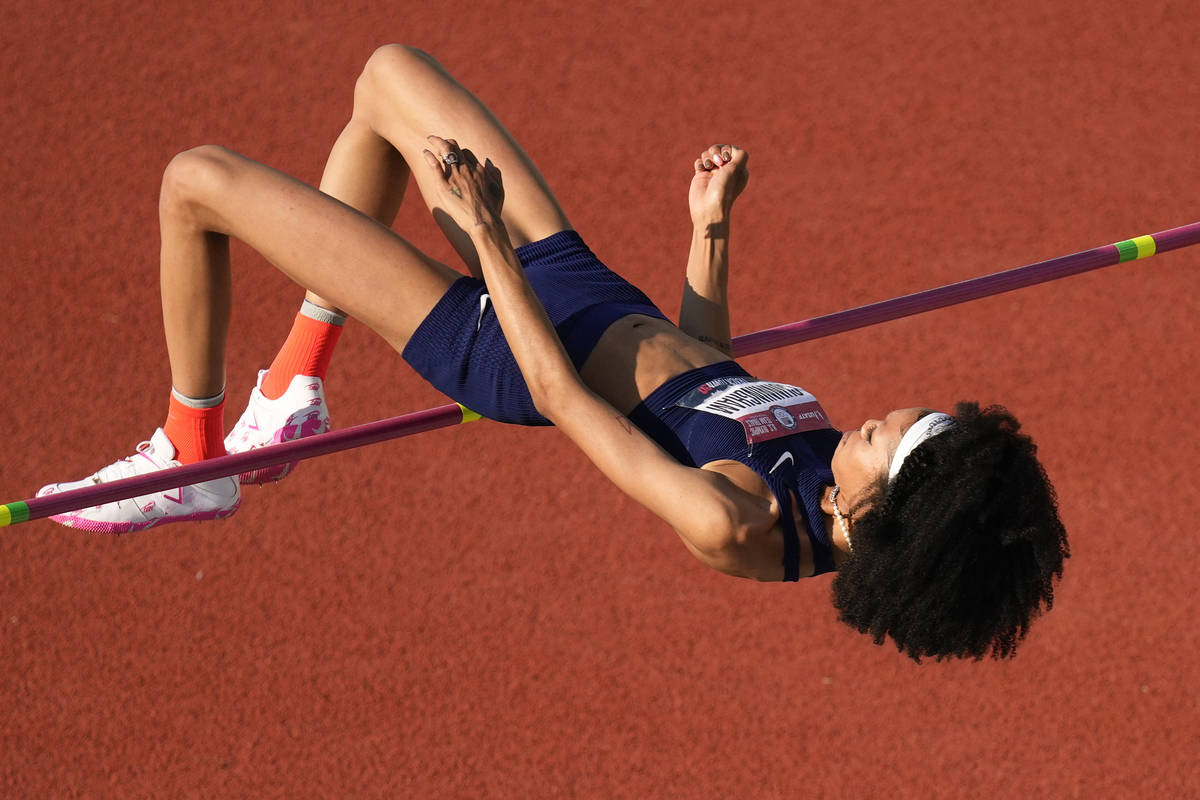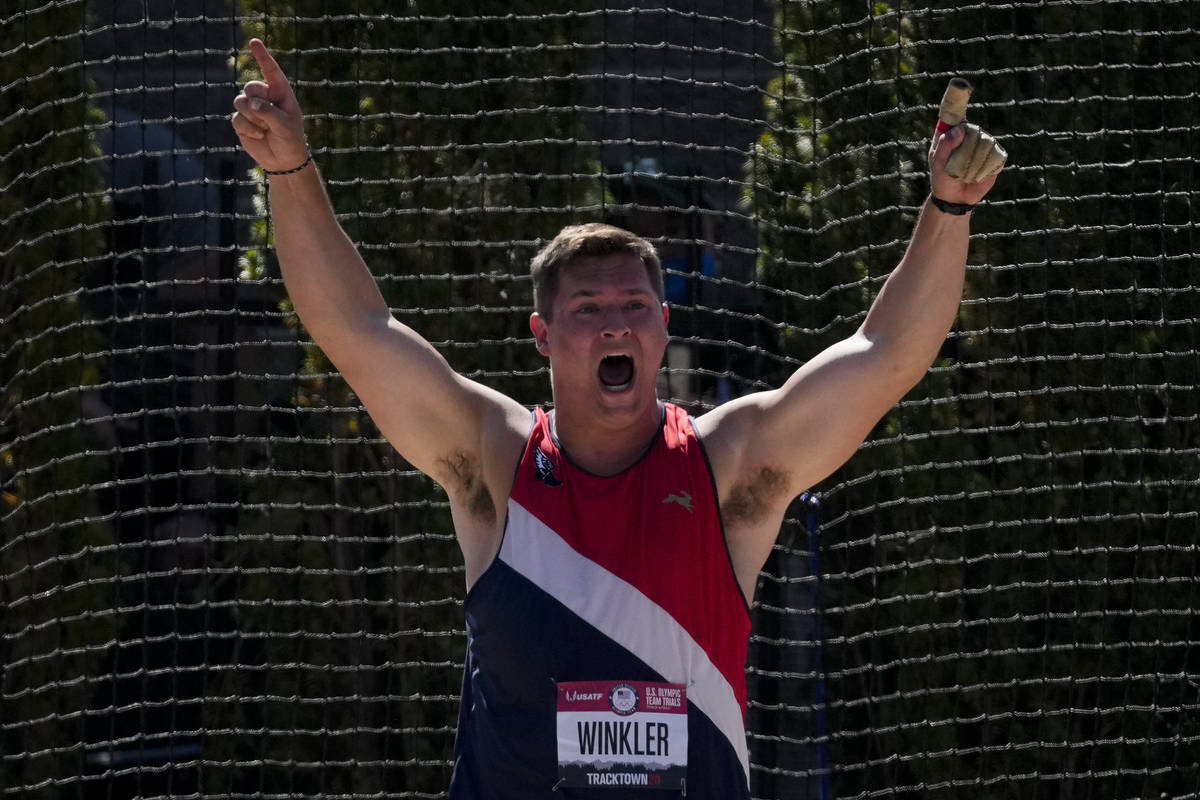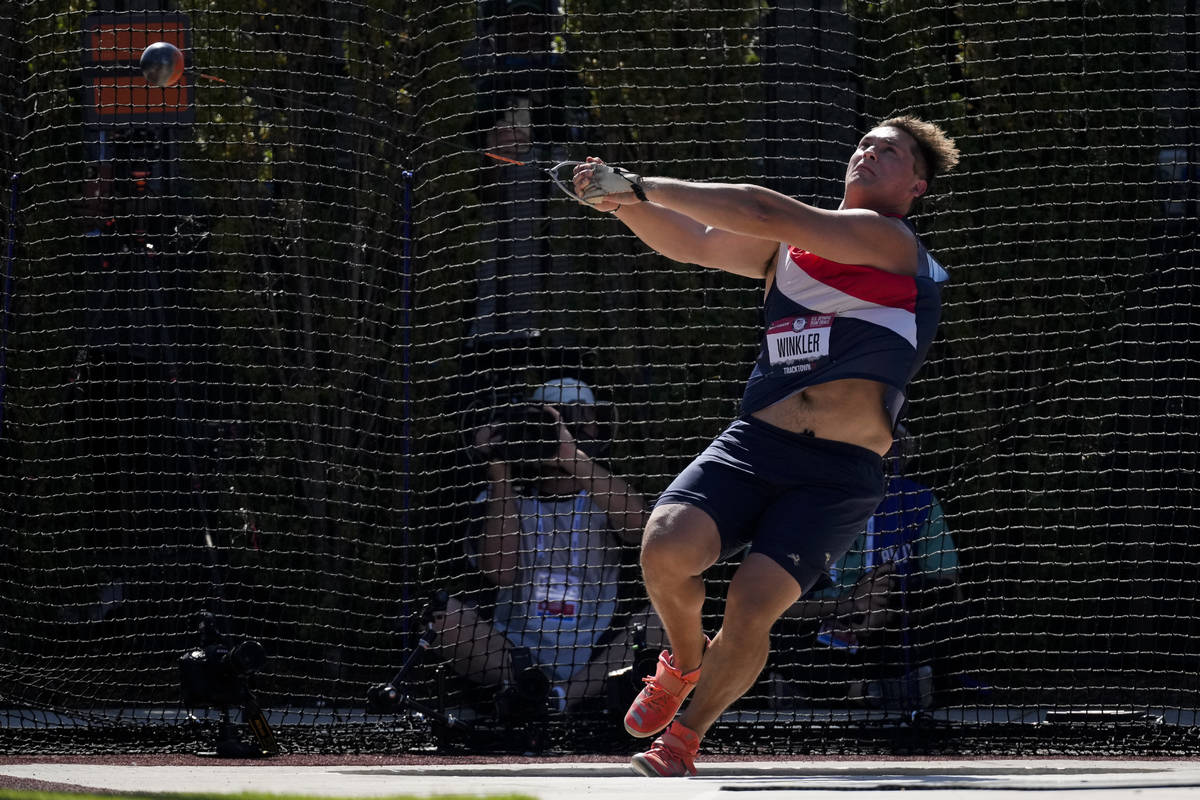 Vashti Cunningham earned a spot in the Tokyo Games by winning the high jump.
The Bishop Gorman grad took first by clearing 6 feet, 5 inches (1.96 meters). She gave her dad/coach Randall Cunningham quite a Father's Day present.
Inika McPherson and Nicole Greene finished behind Cunningham. Neither McPherson nor Greene has reached the Olympic standard yet. Rachel McCoy finished fourth and has the standard.
The 23-year-old Cunningham made the team for Rio in 2016 as the youngest American female athlete to make the Games since 1980 and finished in 13th place. She captured the bronze medal at the 2019 world championships in Doha, Qatar.
McPherson also made the squad for Rio, where the 34-year-old finished 10th.
Cunningham, 23, entered the trials as the woman to beat.
She had a jump of 6-7½ in May at the Chula Vista (California) Field Festival, the top mark in the world this year. Only three other American women have ever surpassed that height.
Expectations are nothing new for Cunningham, who served notice while at Bishop Gorman High School she was a potential future gold medalist. She was the nation's top-ranked high school high jumper in 2015.
Coached by her father, a former NFL and UNLV star quarterback, Cunningham turned pro in 2016 and signed with Nike. Cunningham had considered attending Georgia, Oregon or Southern California.
To help his daughter succeed, Randall Cunningham built a complex in their backyard that included a weight room, training room, high jump tarp, beach volleyball court and three-lane, 60-meter track.
"We have everything we need," Randall Cunningham told the Review-Journal in January.
The Associated Press contributed to this report.