Las Vegas' Connor Fields looks for BMX redemption at Rio Olympics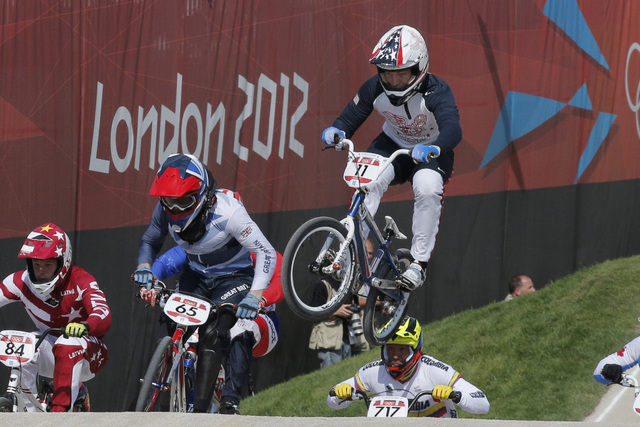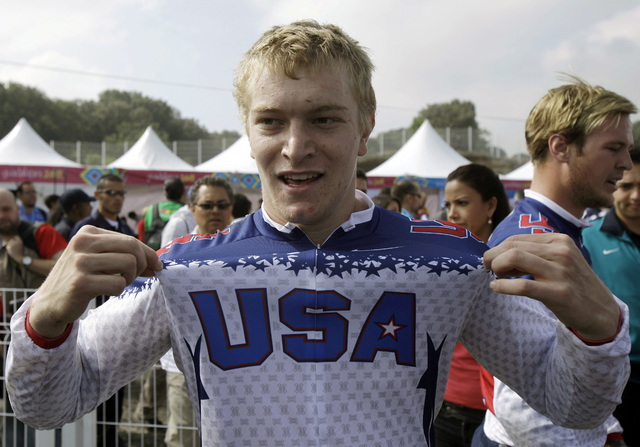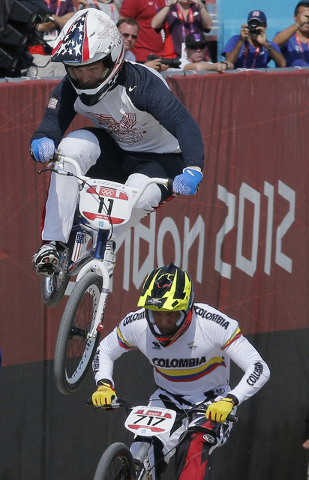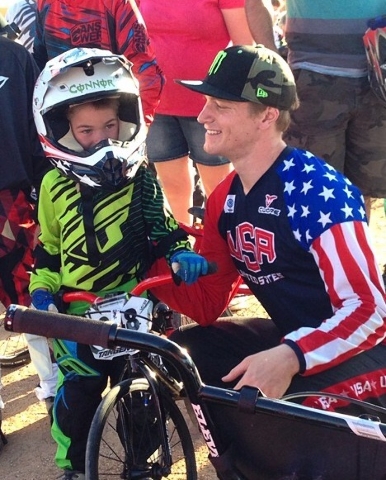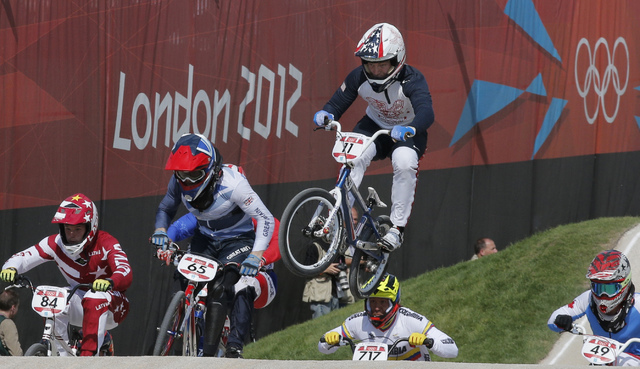 A canvas in his living room reminds Connor Fields why he keeps pushing himself.
The 23-year-old BMX rider's home decor includes a panoramic view of Rio de Janeiro, purchased when he bought his Henderson home in 2012.
The sale in October came two months after Fields, then 19, crashed in the final BMX race of the 2012 London Olympics after cruising through preliminaries.
Now older and more mature, Fields is hoping four years of motivation from looking at Rio's famous Christ the Redeemer statue is enough for him to push through an injury setback and craft a redemption story of his own.
"I think the first experience, being in the Olympics and being 19 years old, it was really hard to know what to expect. At the end of the day, it's a race, but it's everything around the race that makes it difficult," said Fields, who was named to Team USA as a discretionary selection June 23. "Definitely the second time around I know what I'm getting into, and experience is huge, especially at the games."
Fields won the 2012 U.S. Olympic Trials and finished first in his quarterfinal and semifinal heats in London, but his first games ended sour. He didn't get out to his best start in the final race, and the rider next to him bumped into him about five times on the first straightaway.
Fields crashed and placed seventh in the eight-man final. In BMX racing, in which winning times are under 40 seconds, the sport comes at you fast.
"I was in shock, actually, when I saw him go down and realized that was it," said his mother, Lisa, who was in London. "It took him awhile to get that monkey off his back, to be honest with you. I think it was a ghost that haunted him in subsequent competitions."
Mere weeks later, Fields was competing again before buying a house near where he grew up. The Las Vegas native started BMX racing at age 7, after his mother saw a flyer in a Green Valley bike shop.
Soon the Green Valley High School graduate was riding all around Las Vegas, which he said is one of the best places in the country for BMX racing.
Fields found the sport gave a sense of individual control he found lacking in team sports. Even at a young age, he would get frustrated when a teammate wouldn't match his intensity, or if he'd lose a game through no fault of his own.
"It was kind of natural for me to be drawn to an individual sport where I could control my own effort and not rely on anything else," Fields said. "But then I picked the sport with the most variables of them all."
Fields started this year strong, winning the USA Cycling National Championship in February and placing second at the first UCI BMX Supercross World Cup event of the year in March.
Then, while preparing for another World Cup event in England, he crashed and broke a bone in his left hand that required surgery.
His April 11 surgery kept him out until mid-June. In the meantime, he fell from first to third in the U.S. BMX Power Rankings and was unable to defend his title at the U.S. Olympic Trials. Taking first in either earns an automatic bid to the games.
All he could do was hope circumstances worked out for him to be named to the Olympic squad as a discretionary selection, and after the top two-ranked U.S. riders earned the automatic berths, he was the clear choice.
"Connor, he's kind of your dream athlete," USA Cycling Director of BMX Jamie Staff said, noting how much attention to detail Fields pays in terms of his mind, nutrition and bike technique. "I wouldn't say he's the most gifted physically, he's not our most powerful athlete, but he works the hardest … Therefore, he's one of the best in the world."
Now, Fields is hoping to prove his mettle in Rio. He squeezed in one race between his injury and Olympic training, winning a Canada Cup Series event July 10 in a field that included the 2012 bronze medal winner.
The U.S. BMX team leaves for Rio on Aug. 11 and competes Aug. 17 to 19. Fields won't shy away from saying he wants to come back with some hardware, and Staff said he has a "very, very good chance" at medaling.
"Nobody deserves it more than he does," Lisa Fields said. "It would be such a brilliant conclusion to the circuitous route that we have taken there."
Ben Gotz can be reached at bgotz@reviewjournal.com. Follow on Twitter: @BenSGotz