LV FAN DIES BEFORE MAKING CHINA TRIP
August 19, 2008 - 9:00 pm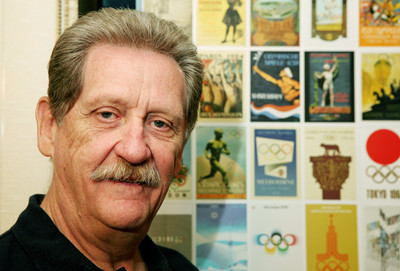 The excitement of my Olympic experience has been subdued with sad news from home.
Paul Riley, a gentleman I wrote a column about in the weeks preceding the Games, passed away at the age of 70 just prior to departing for China.
A little more than a year ago, Paul retired from the casino business after 42 years. He had attended every Summer Games except one since 1984 in Los Angeles. His home in Las Vegas was a museum to those experiences.
Paul wanted so badly to be here these weeks. He wanted to see how the world would react to China and it to the world.
He spoke of how grand the opening ceremonies might be, and I can only imagine how captivated Paul would have been with Li Nang's run around the top of the Bird's Nest.
Paul enjoyed attending events where sport crossed into political debate, so I am guessing he would have made it to that Russia-Georgia beach volleyball match.
He loved everything good about the Olympics. The sportsmanship. The camaraderie. The lifelong friendships he would form with those from other nations.
"I go as much for the history as anything," Paul told me.
He would have loved it here.