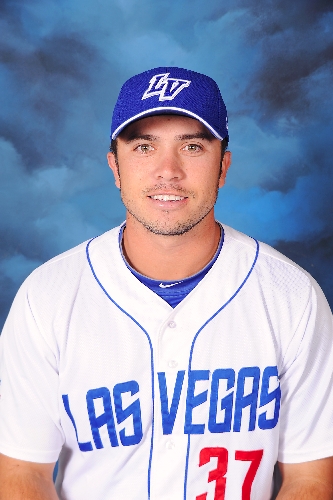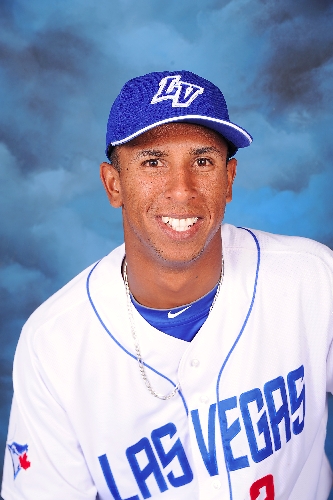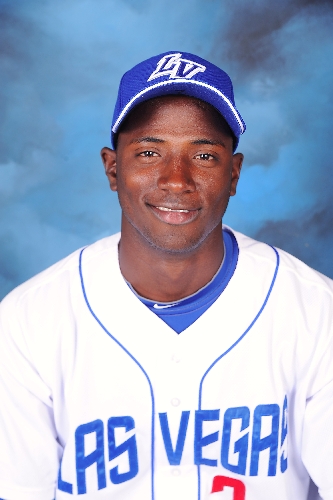 With Blue Jays director of minor league operations Charlie Wilson watching, several of Toronto's best prospects put on quite a show for the 51s on Friday at Cashman Field.
Catcher Travis d'Arnaud, rated the organization's No. 1 prospect by Baseball America, homered twice; speedy center fielder Anthony Gose, ranked No. 2, tripled, doubled and threw out a runner at home; and shortstop Adeiny Hechavarria and first baseman David Cooper each homered and had two RBIs.
"We're really encouraged by the way all our young players have started to contribute and find their way here," Wilson said Saturday. "It's always a transition, and there's a learning curve when you come to Triple A as a young player. It is a big jump from Double A."
While Cooper and Hechavarria excelled for Las Vegas last season, d'Arnaud, Gose and promising 51s right fielder Moises Sierra made their Triple-A debuts this year.
"Any time a player comes to Triple A for the first time, particularly a younger guy, you have to give them at least six weeks or two months to get adjusted and get their feet underneath them before you really start critiquing them and looking at their numbers," Wilson said.
A little more than six weeks into the season, Wilson said he likes what he sees of the aforementioned prospects, who have helped Las Vegas (21-21) win 11 of 16.
"Our farm system is quite strong," he said. "We have a lot of athletic young players with high ceilings, we feel, and you're seeing that now."
Gose, who stole 70 bases last season for Double-A New Hampshire and has 14 straight steals this year, stretched a single into a double to lead off Friday's game and later turned a double into a triple.
"He didn't stop running. He just hustled and legged it out," Wilson said. "He has game-changing speed.
"He's a very exciting player to watch, and he showed it in a couple ways, on the base paths and in center field throwing out a runner at home."
The left-handed Gose, who has one of the best arms in the organization, along with Sierra, gunned down Memphis third baseman Zack Cox, who was trying to score from second on a two-out single.
Gose also had an outfield assist in Saturday's 5-3 home victory over the Redbirds in front of 7,519, throwing out Jamie Romak at third trying to advance on a fly to center.
D'Arnaud, who expertly blocked the plate on Gose's assist Friday, has hit safely in 22 of his past 24 games to raise his batting average to .292. D'Arnaud hit a tiebreaking two-run homer in the eighth Saturday.
Hechavarria is batting .311; Cooper, last year's Pacific Coast League batting champion, is hitting .300; and Sierra is batting .271.
They hope to follow the lead of Yan Gomes, a catcher/infielder who was hitting .359 for the 51s before being promoted to Toronto on Thursday.
The first Brazilian-born player to reach the big leagues, Gomes had two hits in his debut against the Yankees on Thursday and homered Friday before going hitless Saturday.
"I don't think it fazed him," Wilson said of Gomes' major league debut. "I think he was nervous, but he handled it like a pro. That's sort of the way he's always conducted his business."
Contact reporter Todd Dewey at tdewey@reviewjournal.com or 702-383-0354.
LAS VEGAS — 5
MEMPHIS — 3
KEY: Aaron Laffey pitched a six-hitter, and Travis d'Arnaud launched a tiebreaking two-run homer in the eighth inning.
NEXT: Redbirds (RHP Joe Kelly) at 51s (RHP Andrew Carpenter), 12:05 p.m. today, KBAD-AM (920)