OSU quarterback to lose scholarship for 1 term after DUI arrest
November 2, 2015 - 1:27 pm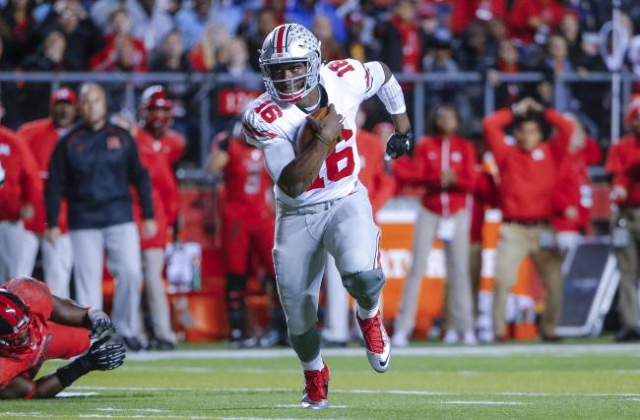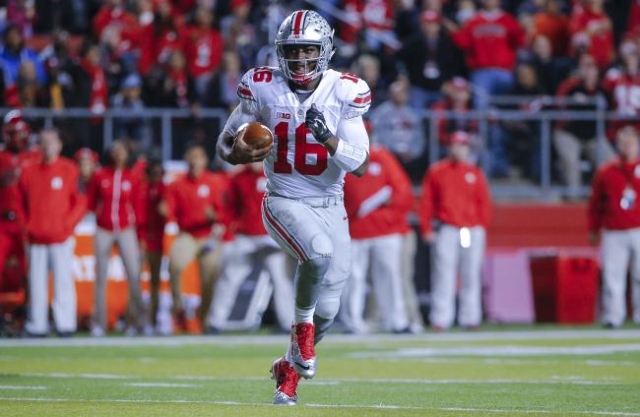 Ohio State quarterback J.T. Barrett will lose his scholarship for a term as part of his punishment after he was arrested over the weekend for operating a vehicle while intoxicated.
Buckeyes coach Urban Meyer said Monday he reviewed the facts from Barrett's misdemeanor citation before deciding the penalty. Barrett was stopped at a Columbus, Ohio, police checkpoint near campus early Saturday morning.
Barrett, a redshirt sophomore who was suspended one game by Meyer on Saturday, is scheduled for arraignment Friday, according to Franklin County records.
"If a kid has an issue, there's some kind of punitive damage in terms of missing a game, then they forfeit their scholarship at some point," Meyer said. "He can earn it back."
One week after earning the starting quarterback job back from Cardale Jones, Barrett gives up the role due to the off-field transgression during No. 1 Ohio State's bye week.
Jones started the first seven games of the season. Barrett regained the job and led the Buckeyes to a 49-7 win at Rutgers on Oct. 24.
Barrett will miss Saturday's game against Minnesota. Meyer said Barrett will have the opportunity to win the starting job back when he returns from suspension.
"If he's good enough, and he earns that right," Meyer said Monday when asked if Barrett would regain the starting job in two weeks against Illinois on Nov. 14. "I haven't gone that far yet."
Barrett was not subject to any suspension by the school as a first-time offender of the alcohol testing for underage students.
"I tried to collect as many facts as I could about what actually happened," Meyer said. "I meet with the player; I meet with (athletic director) Gene Smith. Obviously this was a very serious one. I came to the conclusion of one game, and he's also losing a scholarship, forfeiting his scholarship for a term."
Despite the disappointment, Meyer said he would support Barrett.
"I love J.T.," Meyer said. "But J.T. is going to deal with something he's never had to deal with before. Now there is some question about who you are. … 20 years of doing something right, 30 seconds of doing wrong. Disappointed it happened. We did what we did and we're moving forward."
Meyer said Barrett came to his home later in the day after the coach heard about the news early Saturday morning.
"All of his concern was about the team," Meyer said. "Ever since I've known J.T., it's been I just want to help this team. He feels like he let this team down."
Like Sports News on Facebook: