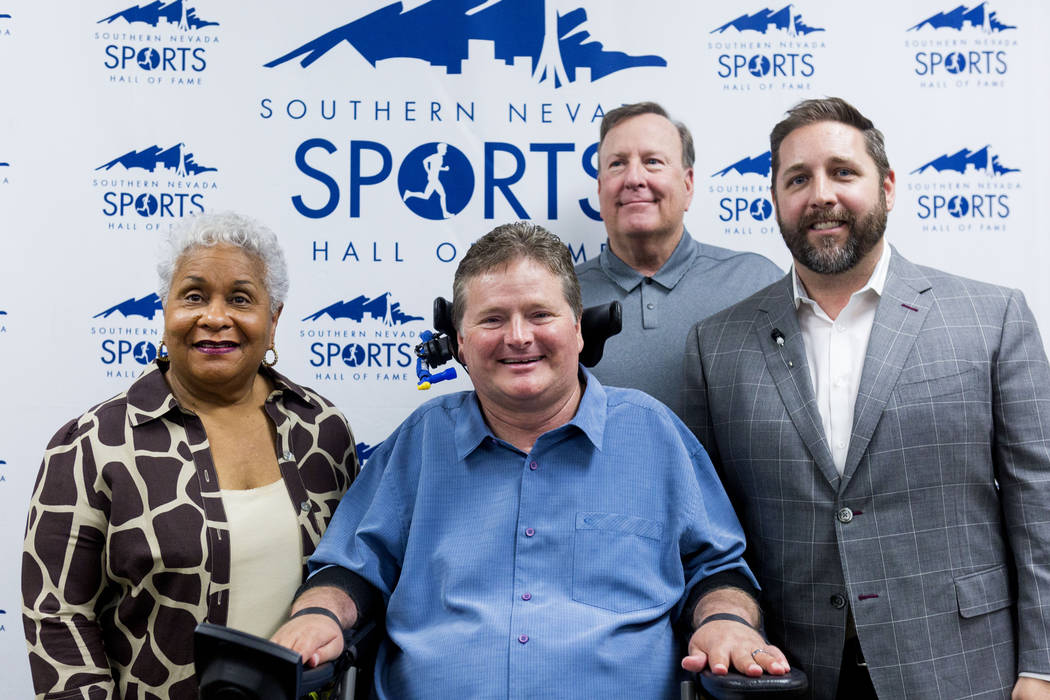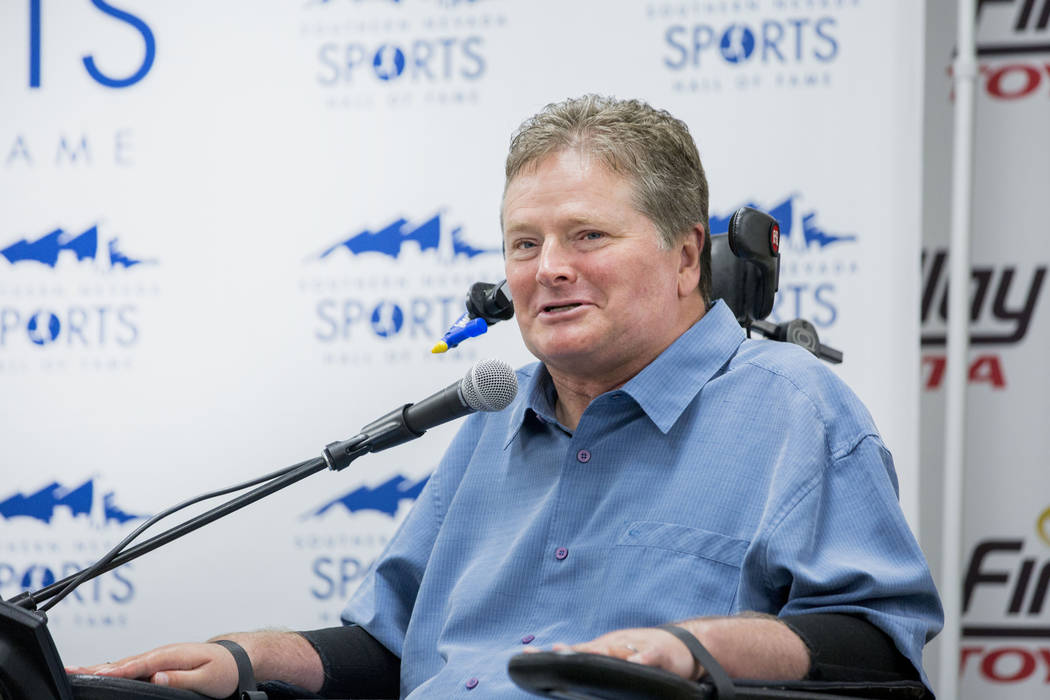 Connie Curtis remembers watching her future husband play football at Las Vegas High School but she couldn't tell you what kind of player he was.
"I was too busy sitting in the stands reading Shakespeare," she said.
But she quickly found out that Overton Curtis could run with the ball. He would go to college and lead Utah State in rushing and led the nation in kickoff returns in 1957. He was drafted by the Pittsburgh Steelers in the 11th round of the 1958 NFL Draft but he never played, opting to go into the army.
Curtis would return to Las Vegas and teach and coach, first at Valley High School, then at Rancho until his death in 1991 when he suffered a massive heart attack while driving his new car on his way home from the car wash. He is being honored with induction into the Southern Nevada Sports Hall of Fame on June 2 at the Orleans Arena along with boxer Floyd Mayweather Jr., former race car driver Sam Schmidt, golf teaching professional Butch Harmon and the Las Vegas Bowl.
"This is a special honor for our family and Overton would have been thrilled," said Connie, a UNLV graduate who worked for the Clark County School District and was a teacher, counselor and an assistant principal. "We were married 33 years. There were a lot of long days. But he loved sports and loved working with kids.
"From when he was little, that's what he wanted to do. He loved coaching so much, the first time we went to a really nice restaurant, he was drawing plays on a napkin. I said to him, 'You can't do that Overton,' but that was his dream to coach kids and help keep them out of trouble."
Curtis' son Byron played football for him at Valley and he said playing for his father was not easy.
"He was harder on me than everyone else," Byron Curtis said. "But he had to show he wasn't playing favorites and I actually became a better player because of it."
Connie Curtis had never seen the Hall of Fame display at Findlay Toyota until Tuesday. But she recognized a few of the current Hall members.
"I look at the skills these people have and I can't help but admire them," she said. "I was never athletic but I am so impressed by this Hall of Fame and we're honored and grateful they've included Overton."
Contact Steve Carp at scarp@reviewjournal.com or 702-387-2913. Follow @stevecarprj on Twitter.
CLASS OF 2017
The Southern Nevada Sports Hall of Fame announced its induction class for 2017. Ceremonies will be held June 2 at the Orleans Arena:
— Overton Curtis, high school coach
— Butch Harmon, golf teaching professional
— Floyd Mayweather Jr., world champion undefeated boxer
— Sam Schmidt, former race car driver and current race team owner
— Las Vegas Bowl