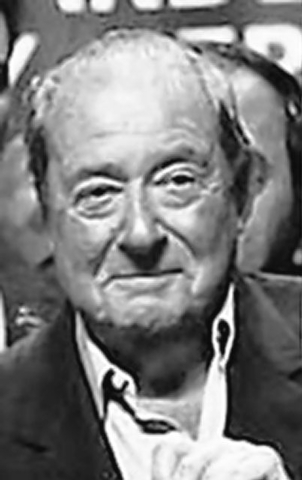 With all the talk about fighters in combat sports being dirty or clean, Top Rank chairman Bob Arum decided to take out an insurance policy for the Manny Pacquiao-Timothy Bradley Jr. rematch April 12 at the MGM Grand Garden.
The Nevada Athletic Commission announced Friday that both fighters have agreed to submit to random out-of-competition drug testing conducted by the World Anti-Doping Agency before their fight. Top Rank will pay for the testing.
In Pacquiao's last fight, against Brandon Rios on Nov. 24 in Macau, Arum, who promotes Pacquiao, used the Voluntary Anti-Doping Agency.
"For a big fight like this, you have to have the best testing," Arum said. "We reached out to VADA, but I talked to Cisco (NAC chairman Francisco Aguilar), and he said WADA did a great job with the (Juan Manuel) Marquez-Bradley fight, so we're going with WADA."
Arum said it will cost Top Rank about $35,000 to test Pacquiao and Bradley, neither of whom has ever flunked a drug test. But he said the money is worth it.
"On a multimillion dollar promotion like this, it's justified," Arum said. "The fans need to know that they'll be seeing two clean athletes inside the ring on April 12."
Included in the testing will be isotope-ratio mass spectrometry, which detects the use of exogenous testosterone. The IRMS test will be done in conjunction of testing for other performance-enhancing drugs, such as anabolic steroids.
"As a commission, we believe that implementing this enhanced protocol is taking our ability to ensure a clean fight to a new level," Aguilar said in a statement. "As always, our primary concern is the protection of the health and safety of the fighters and ensuring the fans get a clean fight."
■ GOLDEN GLOVES FINALS — The first step toward the national Golden Gloves championships takes place today at Barry's Boxing with the finals of the Nevada state tournament at 3 p.m.
Thirty local fighters are entered. The winners will advance to the regionals March 15 and 16 at a location to be determined. The nationals will be May 12 to 17 at the LVH.
Tickets are $10. Barry's Boxing is located at 2664 S. Highland Drive.
■ LAUGHLIN CARD — The Boxcino Tournament, featuring fighters in the lightweight and middleweight divisions, will start Friday at the Edgewater Casino in Laughlin. Banner Promotions and ESPN are hosting the event.
Eight fighters will compete in each weight class, beginning with the lightweight quarterfinals on Friday.
Other dates for the tournament are Feb. 28 in Hammond, Ind., March 28 in New Town, N.D., and April 18 and May 23 in Verona, N.Y.
■ RAMIREZ AT TEXAS STATION — Former U.S. Olympian Jose Ramirez will be part of Top Rank's card March 29 at Texas Station.
Ramirez (8-0, six knockouts) will face Wendel Henley (10-3-1, nine KOs) of Kansas City, Mo., in a six-round super lightweight bout.
In the 10-round main event, featherweight Alejandro Perez (19-3-1, 13 KOs) will face an opponent to be determined.
■ MONEY TEAM ROAD TRIP — Four of Floyd Mayweather Jr.'s fighters are headed to Turning Stone for Showtime's "SHOBox: The New Generation" card on Feb. 28.
In the 10-round main event, super middleweight J'Leon Love (16-0, nine KOs) faces Vladine Biosse (15-2-2, seven KOs) of Providence, R.I.
In other televised fights, lightweight Mickey Bey Jr. (19-1-1, nine KOs) meets Alan Herrera (32-5, 21 KOs) of Mazatlan, Mexico, in a 10-round bout, and super middleweight Badou Jack (16-0-1, 11 KOs) takes on Derek Edwards (26-3-1, 13 KOs) of Winston-Salem, N.C. in a 10-round fight.
Middleweight Chris Pearson (13-0, 10 KOs) will meet an opponent to be determined in an eight-round bout.
The card will be televised on Showtime locally at 9:30 p.m.
Contact reporter Steve Carp at scarp@reviewjournal.com or 702-387-2913. Follow him on Twitter: @stevecarprj.