Palo Verde, as usual, loses cruise control, just holds on
February 23, 2015 - 10:53 pm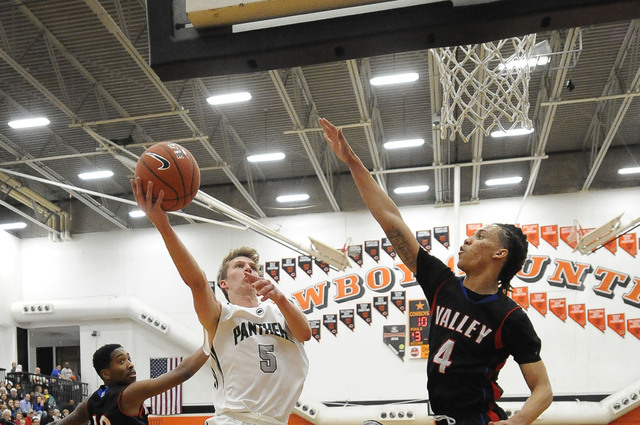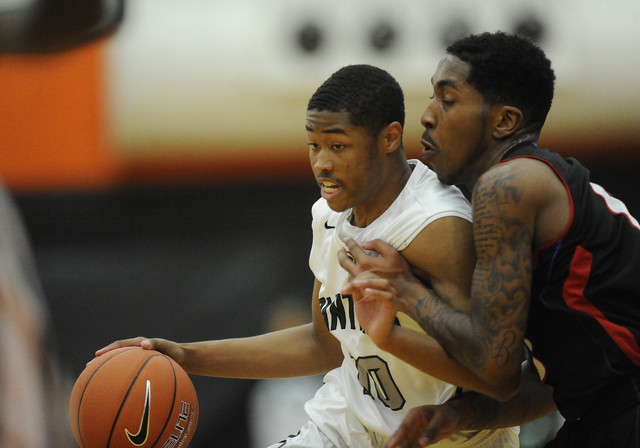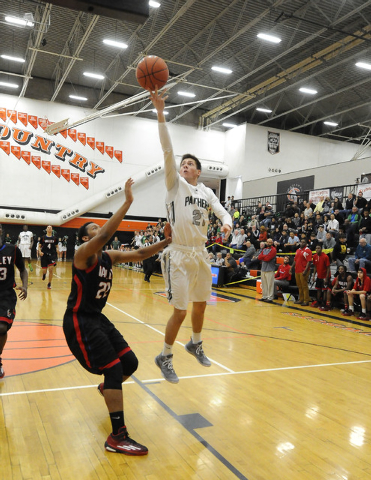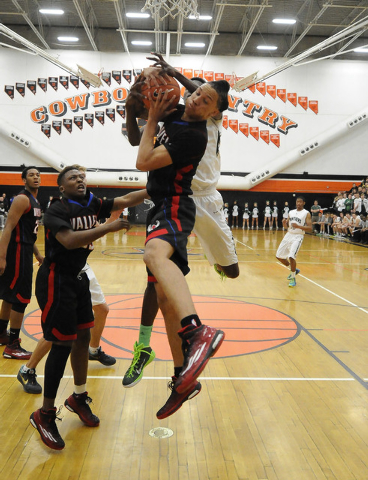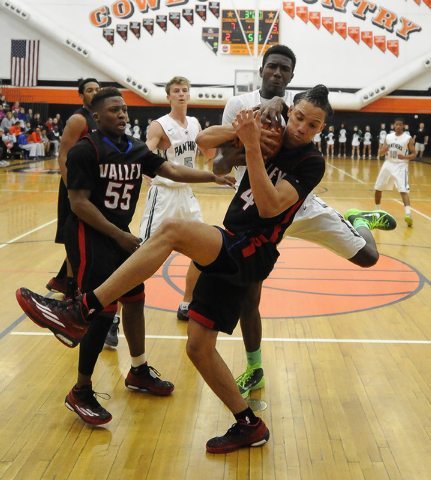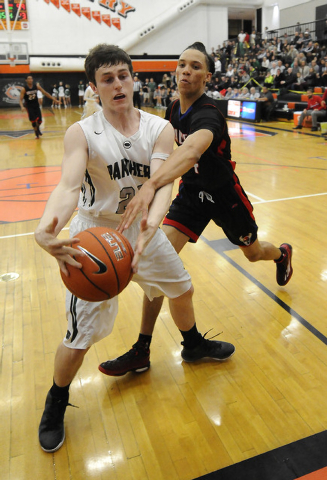 Palo Verde's boys basketball team led by as many as 20 points in the third quarter Monday and looked to be ready to roll past Valley. Then things got interesting.
The Vikings got as close as four, but Palo Verde held on for a 71-61 victory at Chaparral and claimed the final spot in the Division I state tournament.
"We're kind of notorious for blowing our leads and then hanging on," Palo Verde senior forward Grant Dressler said. "I'm just glad we did."
Dressler's stick-back gave the Panthers (20-9) a 55-35 lead and forced Valley to call timeout with 1:47 to go in the third quarter.
Palo Verde got sloppy from there, turning the ball over four times early in the fourth quarter and settling for quick shots on offense. Valley (26-5) took advantage, getting as close as four on a transition bucket by Darrion Daniels that capped a 9-0 run and cut the lead to 63-59 with 2:03 to play.
The Panthers got a fast-break bucket from Taylor Miller to push the lead back to six, and the Vikings would get no closer.
"It's funny, we're not a very good slow-down team, especially on offense," Palo Verde coach Paul Sanchez said. "We're always so aggressive on offense. We're always trying to score. Slowing down doesn't fit our character, really."
Miller, who had 16 points, was 6-for-6 from the free throw line in the final minute to seal the win.
"He wants to take those shots," Sanchez said. "He wants to take those free throws. He's just that kind of kid that isn't afraid to carry the team on his shoulders for a last shot or free throws at the end."
Ja Morgan led the way in the first half for the Panthers, scoring 18 of his 20 points to help Palo Verde to a 35-27 lead.
Dressler took over in the second half, scoring 11 of his 19 points. He added 19 rebounds to help the Panthers to a 42-33 edge on the boards.
"That was good. We needed that," Sanchez said of Dressler's rebounding. "Valley's a great team, and I knew they were going to make a run, so we needed everything we could. I'm glad we got a lead, but they had to fight back. He really stepped it up today with the boards and the put-backs and then posting up."
Cameron Burton led Valley with 22 points, including 10 in the fourth quarter to guide the comeback. Daniels added 17 points, and Shea Garland had 11 rebounds for the Vikings.
Palo Verde plays Sunrise Region champion Canyon Springs (19-10) at 4:40 p.m. Thursday at Orleans Arena in a state semifinal.
"(Canyon Springs coach) Freddie (Banks) and I tried to get together for a game this year, we just couldn't find a day to do it," Sanchez said. "I guess this is a good time to do it."
Contact prep sports editor Damon Seiters at dseiters@reviewjournal.com or 702-380-4587. Follow him on Twitter: @DamonSeiters.