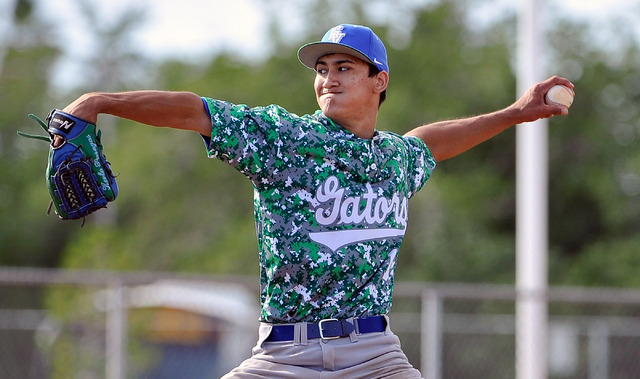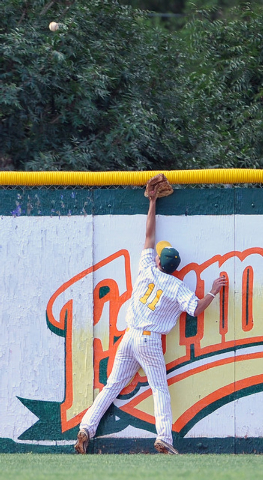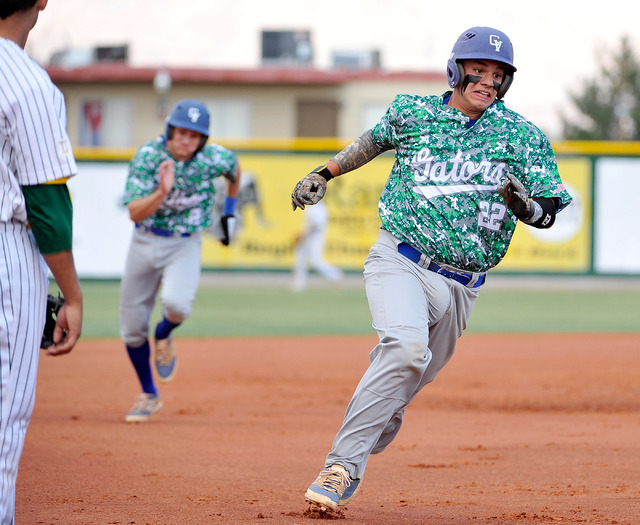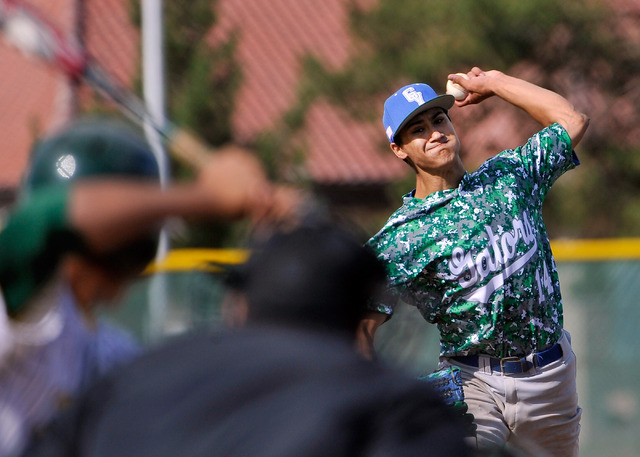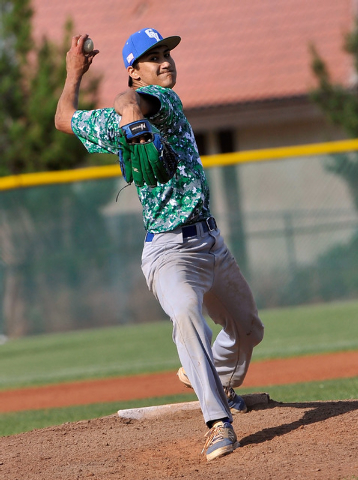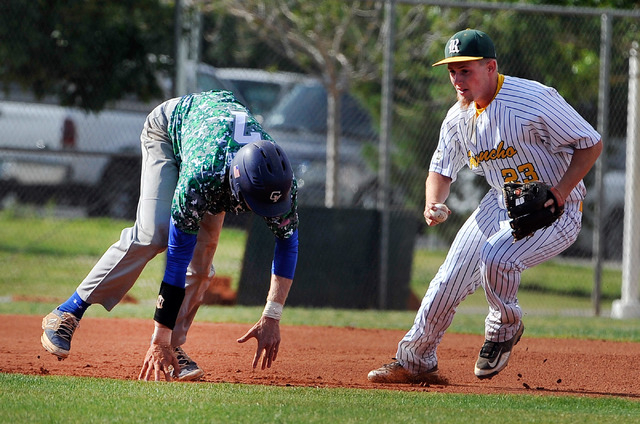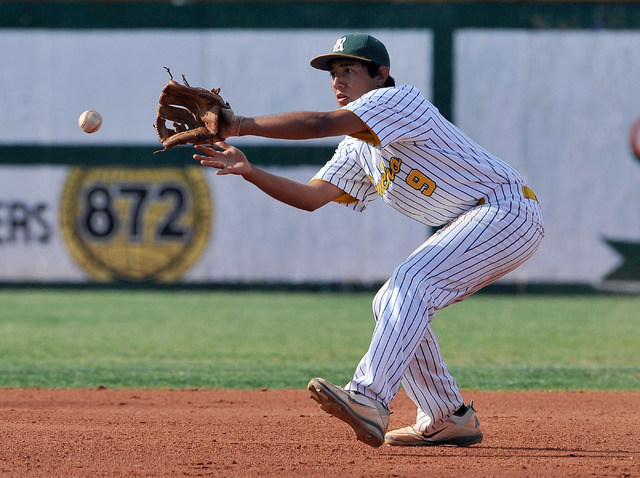 Green Valley's Keola Paragas has been stingy on the mound all season for the Gators, but the senior left-hander hasn't always gotten a ton of offensive support.
The Gators gave him plenty Tuesday.
Green Valley blasted three home runs to back Paragas in a 10-4 win at Rancho.
"That might be the most runs we've scored with him on the mound," Gators coach Corey Gehlken said.
Third-ranked Green Valley (21-7, 9-0 Northeast League) hadn't scored more than six runs in any of Paragas' outings this season, and three times the team had managed just one run.
But Troy Cropper, Keaton Smith and Paragas homered to help make sure it wouldn't take a shutout to win Tuesday.
Cropper's two-run shot to right field in the first inning gave the Gators a lead they wouldn't relinquish.
Rancho (21-8, 6-3) threatened in the bottom of the inning when Paragas walked Bryce Harrell and Dylan Pletsch reached on catcher's interference.
But Paragas struck out the next three batters, all looking.
Green Valley capitalized immediately, scoring four runs in the second to chase Rancho starter Kavion Kealoha. Cody Milner's two-run triple highlighted the inning.
Smith hit a solo homer in the third, and Paragas had a solo shot to start a three-run seventh for the Gators, who secured the Northeast League crown with the win.
Paragas allowed two earned runs on six hits with nine strikeouts and three walks. Anthony Hatch was 3-for-4, Cropper was 2-for-2 with three RBIs, and Milner and Smith each went 2-for-4.
David Modler hit a two-run homer for No. 6 Rancho, and Jose Verdugo was 2-for-4 with a double and two RBIs.
Contact prep sports editor Damon Seiters at dseiters@reviewjournal.com or 702-380-4587. Follow him on Twitter: @DamonSeiters.