Patriots linebacker says he helped rescue a woman from a burning car
January 20, 2016 - 2:32 pm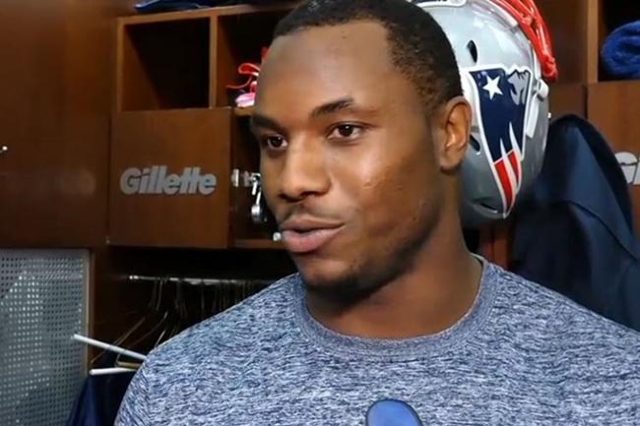 New England Patriots linebacker Darius Fleming played in last weekend's divisional playoff game with 22 stitches in his right leg — stitches he says he got after rescuing a woman from a burning car near Gillette Stadium a couple of days earlier.
"It was a little freaky, but anyone in that situation would've done the same thing," Fleming told the Boston Globe. "It's just, I was there. I'm glad I could help her."
Fleming came upon the accident involving a semitrailer and three cars. After pulling over, he noticed that a woman was trying to get out of a car with smoke coming from it.
"She was attempting to kick the window out, but she was a small lady," Fleming said. "I didn't panic, but I was just like, 'I got to get her out.' I tried to break [the window] with my elbow, but that didn't work, so I just started kicking the window. Eventually it broke, pulled her out, made sure she was OK, and I looked at my leg and I noticed it was bleeding pretty bad."
Fleming says he had the Patriots' trainers treat his leg before heading to the hospital for stitches.
Fleming, a reserve linebacker, entered Saturday's game against the Kansas City Chiefs after linebackers Jamie Collins and Jerod Mayo left the game with injuries. The Patriots beat the Chiefs 27-20 to reach the AFC Championship game. The Patriots face the Denver Broncos in the title game on Sunday at Sports Authority Field at Mile High in Denver.
Contact Kira Terry at kterry@reviewjournal.com. Find her on Twitter: @kiraterry
Like Sports News on Facebook: