People are paying $49K for a courtside seat to NBA Finals Game 7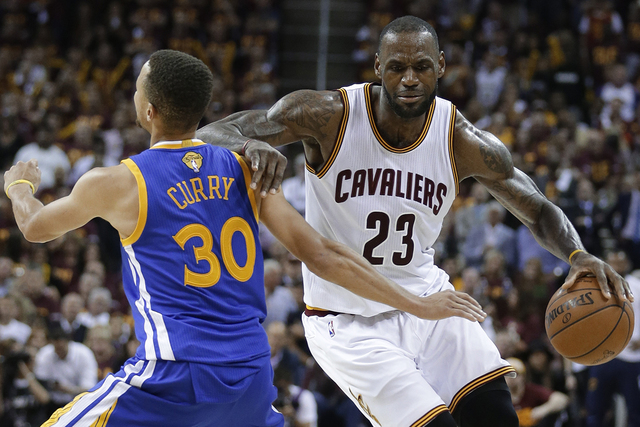 If you're interested in attending Sunday's Game 7 of the NBA Finals, be prepared to pay a King's ransom to see LeBron James and Steph Curry vie for all the marbles.
How high is the asking price? Well, StubHub spokesman Cameron Papp told USA Today that an unidentified person purchased two courtside seats for $49,500 apiece to witness the decisive game between the visiting Cleveland Cavaliers and Golden State Warriors.
The gaudy purchase price surpassed the previous record of $37,000 for a courtside seat to Game 4 of the 2008 NBA Finals between the Los Angeles Lakers and Boston Celtics.
"Nothing really surprises me with the Warriors," Papp told the newspaper. "It's a Game 7 and it's in Silicon Valley, where people have deep pockets."
The Cavaliers set up the pricey ticket at Oakland's Oracle Arena by winning each of the last two contests to push the series to the limit.
Like Vegas Sports News on Facebook: