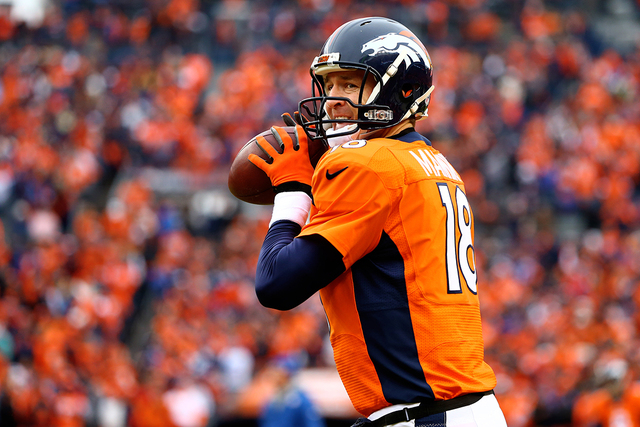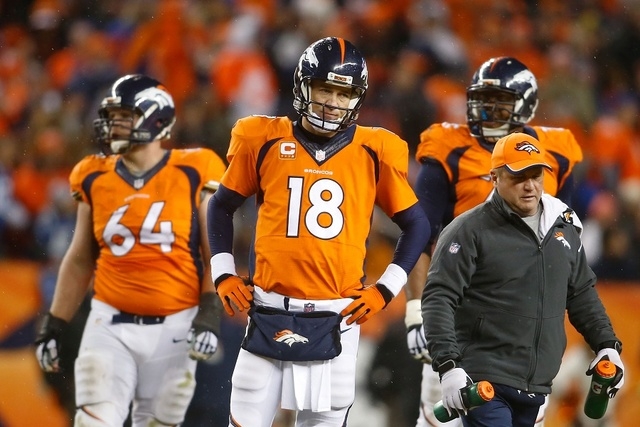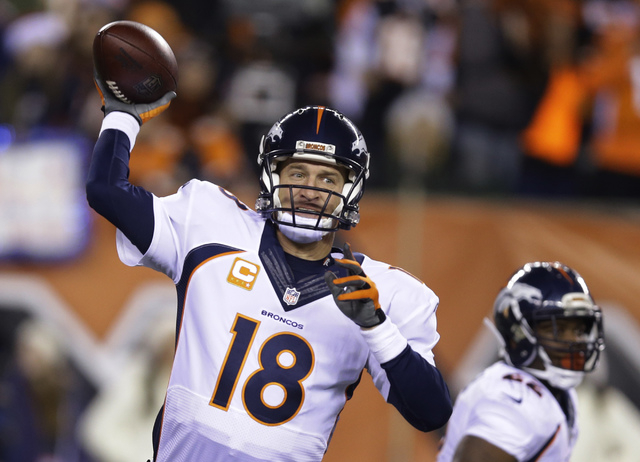 Denver Broncos quarterback Peyton Manning wants to return for the 2015 season but can't make a final decision until he takes his annual physical, the Denver Post reported Wednesday.
Three sources told columnist Woody Paige that Manning will await tests on his neck and the thigh injury that bothered him at the end of the season and seemed to significantly impair his ability to throw the ball.
Manning, who turns 39 in March, had multiple neck surgeries before joining the Broncos three seasons ago and he has been checked every year to ensure that his neck can still withstand the hits.
The Broncos have requested that Manning let them know his plans by March 9 — the day before teams must exercise their rights on veteran players under contract. He is due $19 million next season.
New coach Gary Kubiak said he wants to build a playbook around Manning's talents, assuming he returns.
"I want to be the best support system I can be for Peyton. … We've had some very good conversations, and we'll have many more," Kubiak said.
"it's easy to build a playbook for him. I mean, he's been the master at it for many, many years, and you're talking about a Hall of Fame player, a Hall of Fame person."
Manning, a five-time MVP, struggled in the second half of the season and the playoff loss to Indianapolis after a strong start to the year. After the 24-13 loss to the Colts, he acknowledged he was dealing with a thigh injury suffered in a Dec. 14 win at San Diego.
Manning said before Christmas he was planning on coming back but he pulled back from that stance after another divisional round exit. General manager John Elway has said he is giving his quarterback time to make a decision.
"I'm going to be a listener to Peyton," Elway said. "I'm going to answer his questions and I hope that will help him make that decision."
Kubiak, who said he talked with Manning briefly on the phone and through text, said Tuesday at his introductory news conference he would cater his offense to his players. He ran the ball almost 42 percent of the time with Baltimore Ravens last season when he was offensive coordinator.
"We're going to run the Denver Broncos' offense, not the Gary Kubiak offense," he said.
RELATED:
Peyton Manning missing Pro Bowl due to injury