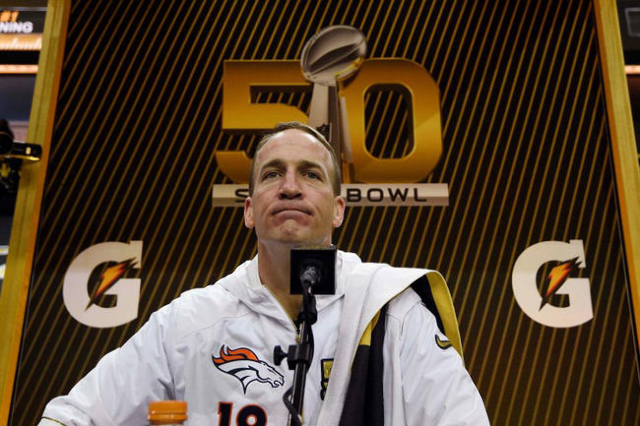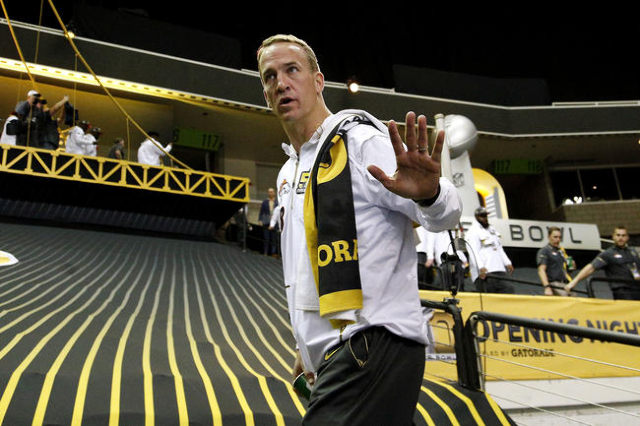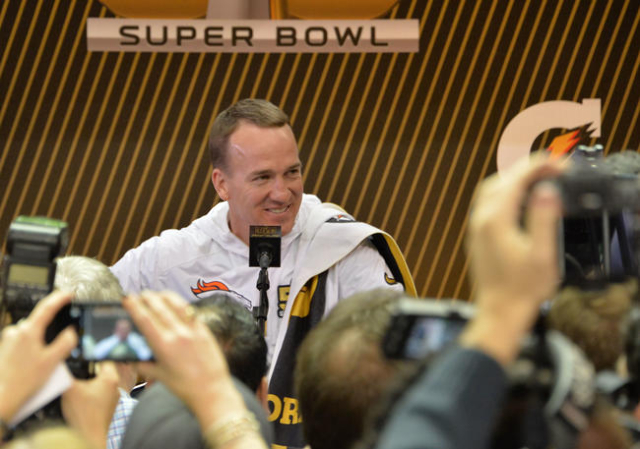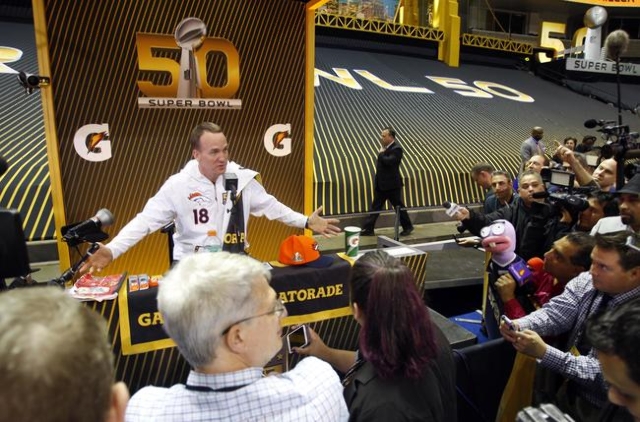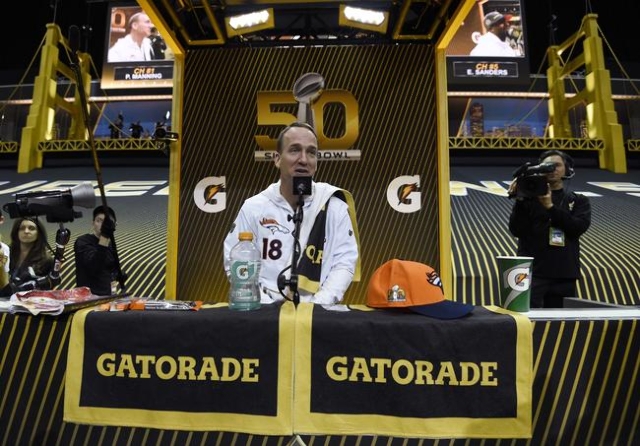 SAN JOSE, Calif. — Denver Broncos quarterback Peyton Manning said on Monday he has not yet decided whether he will retire following Super Bowl 50 and that he is strictly focused on winning his second NFL championship.
Manning's NFL plans are expected to be a common talking point in the leadup to his fourth Super Bowl appearance on Feb. 7 against the Carolina Panthers, but the 39-year-old future Hall of Famer said he is unsure.
"I haven't made my mind up and I don't see myself knowing that until after the season's over," Manning said during his session at Super Bowl 50 media night.
Manning, one of the best quarterbacks the NFL has ever seen, has been plagued by injury and questionable form this season and has seemed to have lost arm strength.
His younger brother, two-time Super Bowl winner Eli Manning of the New York Giants, said last week that if he retires he hopes Peyton can "go out on top."
Peyton himself was caught on camera after the AFC Championship game telling opposing coach Bill Belichick of the New England Patriots that "this might be my last rodeo."
But Manning insists he is strictly fixed on the game.
"Not looking too far ahead, not looking too far back has really helped me this season," he said. "It's really served me well up to this point. I'm going to stick to that philosophy.
"I am excited about this week and looking forward to playing in this game. And I'm going to focus on that and deal with all of the other stuff after this."
Manning was more forthcoming when asked about his Super Bowl counterpart, 26-year-old Cam Newton, who led all quarterbacks in the regular season with 45 touchdowns, including 10 rushing scores.
"He's just had an incredible year. There's no doubt in my mind that he's going to be the (season's) MVP," said Manning, the only player ever to win the league's top honor five times.
"What he's done in the short time being an NFL quarterback has been awesome, awesome. That's the best word I can think of. He's been a great passer, a great runner and a great leader."
Like Sports News on Facebook: