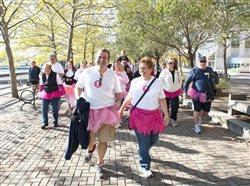 The poor come to him for food and support. The rich befriend him and aid his political ambitions. Businessmen want to cash in on his fame.
Oh, and a few guys want to beat him up.
Think it's easy being Manny Pacquiao? Being a world champion would be tough enough. But when you are considered a national treasure and everyone wants to latch on to you, chaos is sure to be your constant companion.
The WBC super featherweight champion from the Philippines knows he's a wanted man. And if he beats Marco Antonio Barrera on Saturday at Mandalay Bay in a rematch of Pacquiao's 11-round TKO win in 2003, his stature will rise even more.
Which means more business propositions, more people looking to get their hooks into him, more poor countrymen seeking his help.
"I know I'm a national treasure," Pacquiao said from Los Angeles, where he had spent the past week after he broke his training camp in the Philippines. "I've got a big responsibility to my countrymen. But I'm still humble. I'm still a simple man. I haven't changed."
Pacquiao once was one of the many disenfranchised who live in the Philippines. He was poor, had no formal education and barely could read and write. But he had a gift — a powerful left hand — and he was good at using it to beat up others. He not only learned to box, he learned the importance of an education, and he got a GED.
He also hasn't forgotten about those less fortunate. People come by his palatial home in General Santos City, and he'll give them money, food or clothing.
It wasn't that long ago that a 12-year-old Pacquiao was selling cigarettes on the streets of Manila. Now 28, he appreciates what he has and the company he keeps.
"I have a lot of things to do when I'm not fighting," Pacquiao said. "I like to help people."
He has made movies and rap music albums. He made a run at the Philippines congress in May, but Darlene Custodio defeated him by a nearly 2-to-1 margin in his home district. Still, Pacquiao remains an extremely popular figure, and he did not rule out another foray into politics when he's through fighting.
His promoter, Top Rank's Bob Arum, believes Pacquiao is on the verge of becoming a boxer with international recognition that goes beyond the ring.
"Manny has the capability to be the most popular fighter on a worldwide basis since Muhammad Ali," Arum said. "He's from Asia, and the Japanese, the Chinese, the Malaysians, they love smallish fighters who fight at the lighter weights. He has become a big crossover star in the States because he's such an exciting fighter. He comes to fight, and the Anglos love him.
"I've never seen such loyalty the way Pacquiao is supported in the Philippines and overseas by the Filipinos. We'll do unbelievable in the Middle East because of all the Filipinos who live there. We sold the rights to this fight in the Middle East for $100,000. We've never done that before for a fighter."
For Pacquiao, what he does inside the ring comes first. He disputes the notion that his Philippines training camp was rife with distractions. He claims he is focused on Barrera and said he will be ready to fight when he puts the title on the line Saturday at Mandalay Bay.
"When we train, there are no distractions," Pacquiao said. "I'm in great condition. I trained very hard, both physically and mentally, for this fight. I don't want to give him a chance for revenge. That's why I worked so hard for this fight."
Freddie Roach, who is training Pacquiao, said the camp went smoothly with one exception.
"He was playing basketball early in the camp for a couple of weekends, and I asked him to stop," Roach said. "I was afraid of him getting hurt.
"But that was the only thing. We had six good weeks in the Philippines. Once we got in the gym, it was all business. There were no distractions whatsoever. When he's in the gym training, there's nobody better than Pacquiao."
With a 44-3-2 record and 35 knockouts, Pacquiao makes a strong case for being the best pound-for-pound fighter in the world. Floyd Mayweather might take issue with that, but the man who was The Ring Magazine's Fighter of the Year in 2006 is focused on beating Barrera again and moving on.
"For me, there's no difference from the first time to Oct. 6," Pacquiao said of the rematch. "The difference is this time I'm the favorite. Last time, I was the underdog."
Speculation suggests Pacquiao might move up in weight to 135 pounds from his current 130. But Pacquiao said first things first.
"Well we have a plan on that, but right now we're focusing to our upcoming fight," he said. "Let's finish this job. After that, we'll talk about it."