Phoenix cornerback picks UNLV over Arizona, Nebraska
November 15, 2013 - 3:01 pm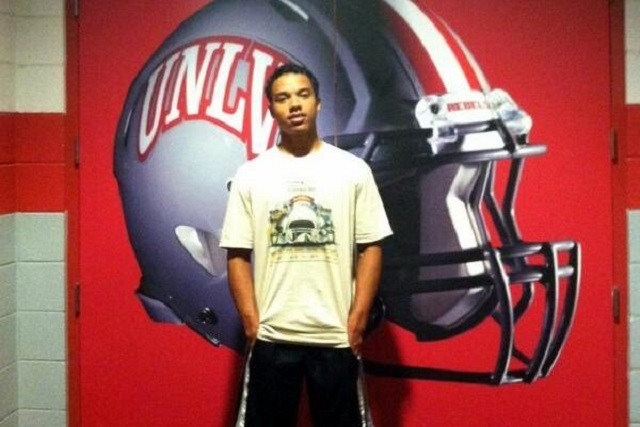 Dominique Fenstermacher, a cornerback from Phoenix's Mountain Pointe High School, committed to play football at UNLV, choosing the Rebels over Nebraska and Arizona.
He said he liked the idea of immediate playing time at UNLV. Fenstermacher (5 feet 11 inches, 170 pounds) also was leery about a potential coaching change at Nebraska, and didn't choose Arizona because he wanted to leave the state.
Plus, UNLV did an effective selling job.
"The coaching staff I met were genuine guys, and they came after me hard," Fenstermacher said.
Fenstermacher said he also received scholarship offers from UNR, Utah State, Wyoming and New Mexico State. He will officially visit the Rebels on Dec. 13. He took an unofficial visit when Mountain Pointe played at Bishop Gorman on Aug. 23.