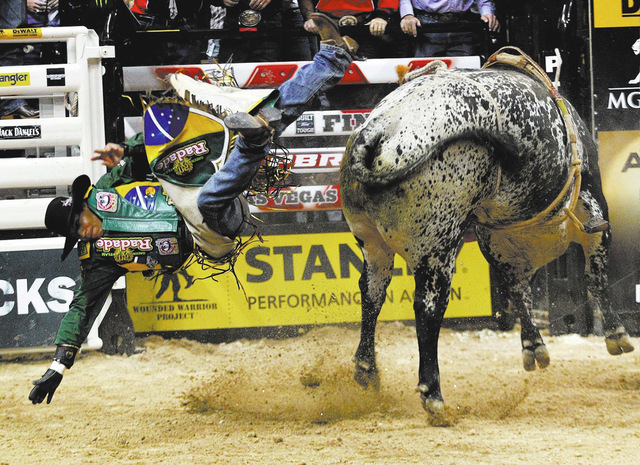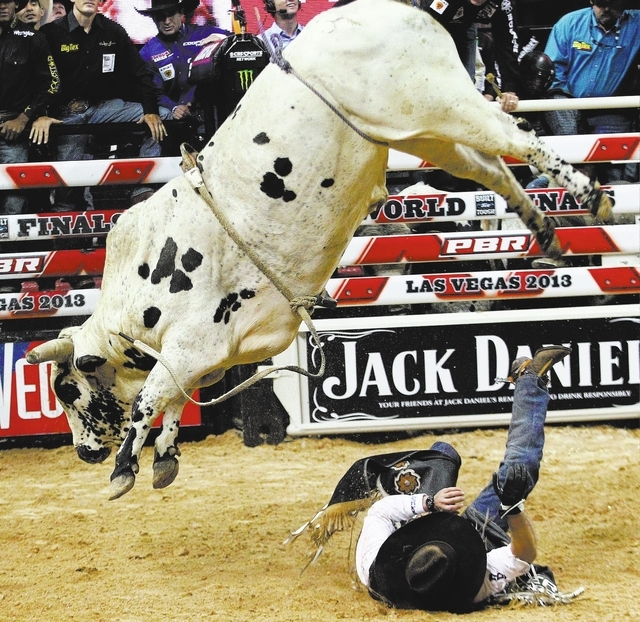 The Professional Bull Riders World Finals opened at the Thomas & Mack Center on Wednesday night.
Cody Nance of Paris, Tenn., posted the round's top score of 89.00 — 0.25 points better than J.B. Mauney of Mooresville, N.C., who enters the Finals second in the world standings.
Silvano Alves of Sao Paulo, the two-time reigning world champion and points leader, scored 73.75 in the round, which was good for 13th place.
The PBR World Finals, in Las Vegas for a 20th straight year, continues through Sunday.