Poker a game of survival as tourney grinds on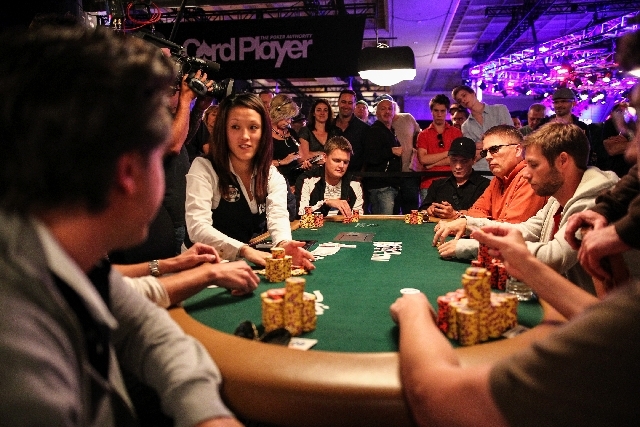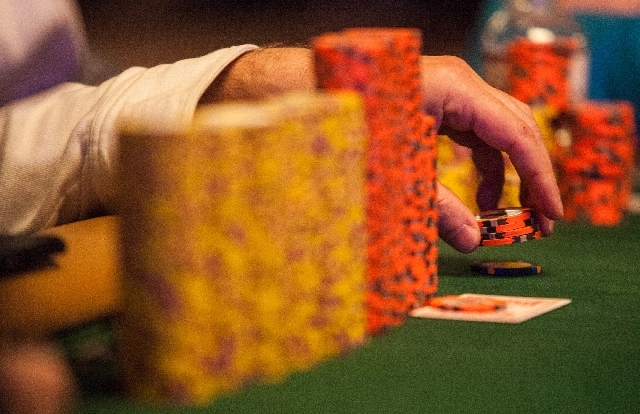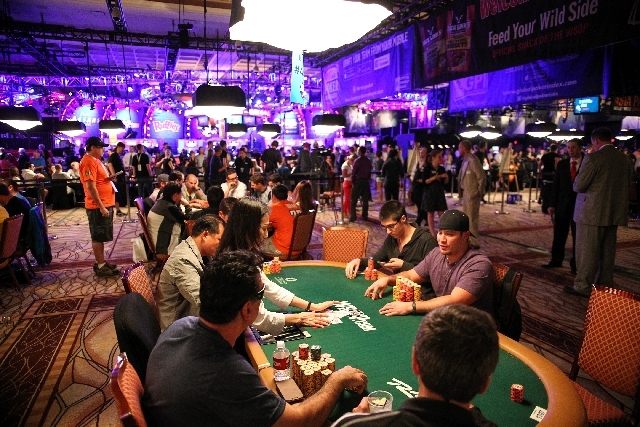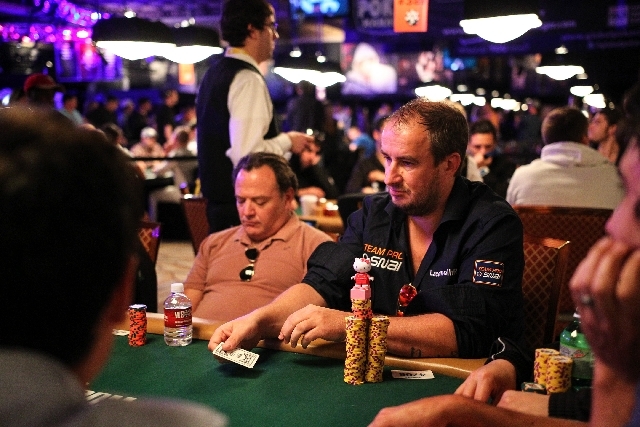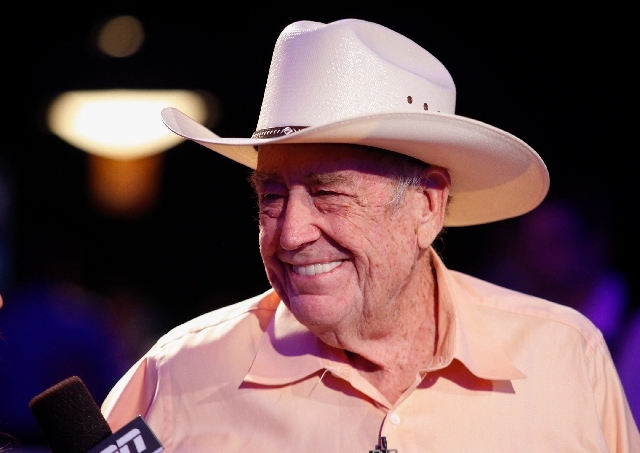 It's a test of endurance, both mental and physical, when 12-hour days begin piling up at the poker table. Sarah Herzali was feeling it Friday night.
"It is some pressure," the 25-year-old from Marseille, France, said as the World Series of Poker Main Event hit its fourth day at the Rio Convention Center.
A team of massage therapists tend to the backs, necks and shoulders of tiring players. But, as Herzali indicated, the high-pressure situations wear more on the players as the stakes get raised.
The $10,000 buy-in No-limit Texas Hold 'em World Championship field of 6,352 players was cut to 666 after the third day and to 283 by 11:30 p.m. Friday.
Max Steinberg was the front-runner with 1,795,000 in chips after the dinner break, holding off Jason Cohen (1,785,000) and Jonathan Lane (1,732,000). But the lead was changing hands almost by the minute, and Jason Mann and Grayson Ramage each topped 2 million in chips, with play scheduled to continue until 12:45 a.m. today. The tournament will resume at noon.
Defending champion Greg Merson, sitting behind 803,000 in chips, put himself in position to be a big story over the weekend.
Doyle Brunson, 79, did not make the cut. The inspiring tale of "Texas Dolly" ended at 6 p.m. under the bright lights of the ESPN stage.
"I know of him, but I had not played with him before," said Sergei Stazhkov, who played the role of the bad guy by knocking out Brunson.
On his final hand, Brunson bet 86,000, Stazhkov briefly paused before re-raising all-in, and Brunson called all-in for 204,000 with K-10. Stazhkov showed a pair of 10s. The flop was no help to Brunson, and it was more of the same with the turn and river cards. Brunson exited to applause and sped off down the hallway on his motorized scooter.
He did a brief TV interview before posting a one-word goodbye on Twitter: "Busted."
Herzali was one of eight females still in action late in the evening. She went to dinner with 300,000 in chips, after losing 137,000 on a hand before the break.
She raised 100,000 and faced an all-in call before folding with J-10. "I had nothing," she said, calling her play "so-so."
Nevertheless, her second trip to Las Vegas for the Main Event paid off. The final 648 players made the money.
Annette Obrestad, 24, a Norwegian player who won the 2007 World Series of Poker Europe, was the top female with about 1.2 million in chips. But Australian Jackie Glazier, who returned from dinner with 446,000, was making a strong run at being the leading lady.
Herzali was three seats to the right of Brunson when he bowed out, and she might have been witnessing history.
Brunson, who won the Main Event in 1976 and 1977, finished in 409th place and cashed out for $28,063.
There is a sense this World Series will be Brunson's last. But, as for that question, he wasn't tipping his hand.
Contact reporter Matt Youmans at myoumans@reviewjournal.com or 702-387-2907. Follow him on Twitter: @mattyoumans247.