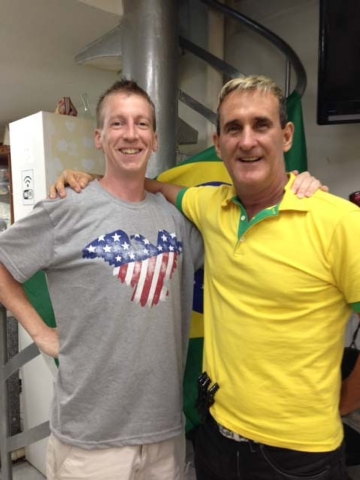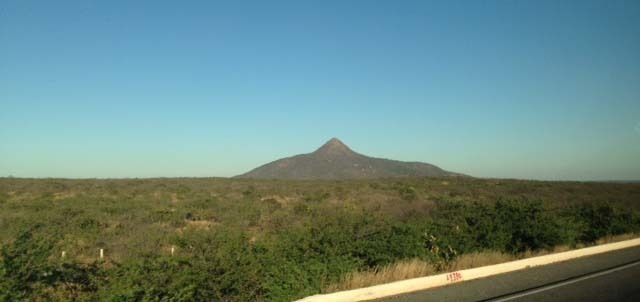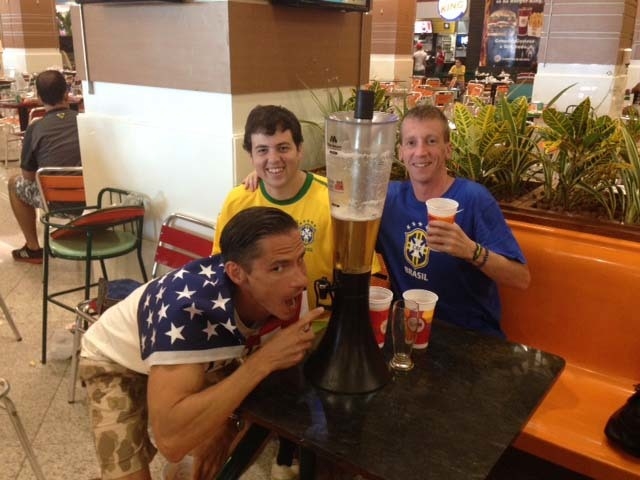 A little while back in Recife, I ventured off into a shopping mall in search of a barber for a cut, leaving cousin Drew behind with a travel agent to book our trip to Fernando de Noronha.
Drew joked with the guy that in ten minutes they were likely to hear a scream in the distance as my lack of Brazilian Portuguese was likely to result in a painful mishap of a Brazilian wax job.
I entered sheepishly and was placed in a chair for a pre-cut wash. Back home one lies back into the neck holder dip of the sink. Here I remained upright as a cute Brasileira positioned a plastic guillotine neck brace with chutes that caught the water during the hair wash and slid it back into the sink.
I was then handed over to the resident Sweeney Todd demon barber. I asked him for the "Neymar", but after he swirled around rapidly Edward Scissorhands style, I emerged with more of a "Ward Cleaver."
After our amazing respite in Noronha, we flew back to Natal and enjoyed two days with Rey's family and his girlfriend Carla.
On Friday we woke at 4 a.m. and sped off in Rey's Toyota truck bound for Fortaleza and Brazil's game against Colombia at Castelão Stadium. The inland arid rolling green scenery was enjoyable, especially the sight of the perfectly triangular mountain peak Pico do Cabugi.
Rey and Carla had tickets, but our scalping efforts on the streets fell short as the demand for the quarter final game was too strong and we couldn't find any tickets south of $500 each.
So Drew and I watched on a nearby street and enjoyed chatting with the locals, drinking their cheap cooler beers, and eating frango (chicken) churrasco off wooden skewers.
After Brazil's 2-1 win, we reunited with Rey and Carla and shared in the revelry of the departing crowd. As we walked we congratulated our CONCACAF Colombian brethren on their nice Cup run, and hugged a few Americans in honor of the 4th. Drew and I even sang a few patriotic hymns together in missing our nation's holiday.
We stayed two nights with our friend Tarso, his wife Adelana and their boy Pablo in Fortaleza. We revisited the FIFA Fan Fest there, enjoyed the Dutch shootout win over Costa Rica, and a packed live concert scene afterwards.
On Sunday we took a 6-hour bus ride to seek out another Brazilian beach town gem—Jericoacoara.