Postcard from Brazil: Touring the Fernando de Noronha archipelago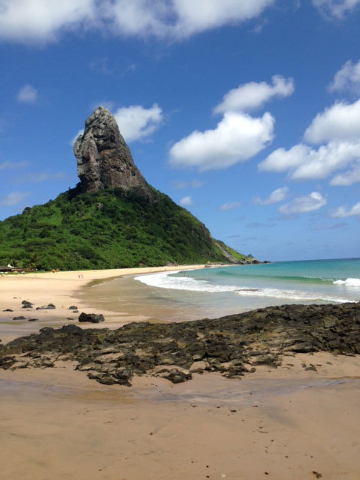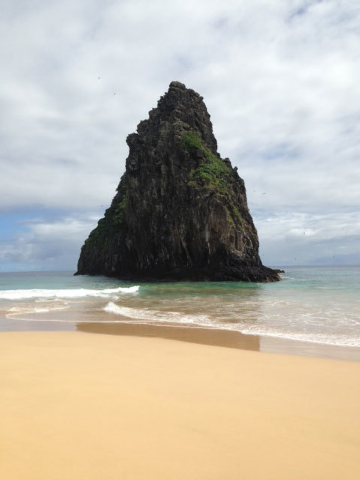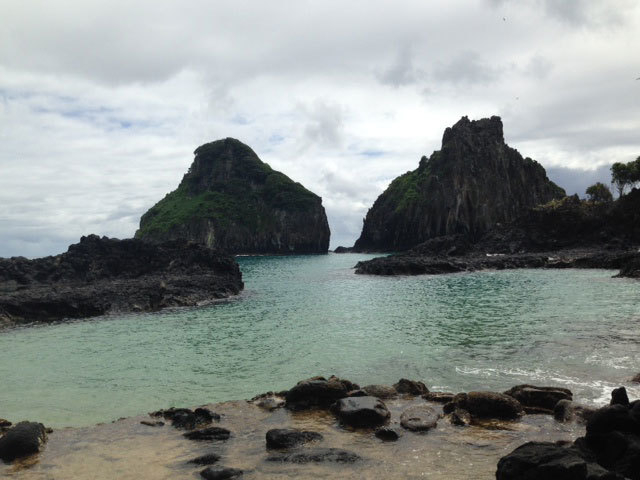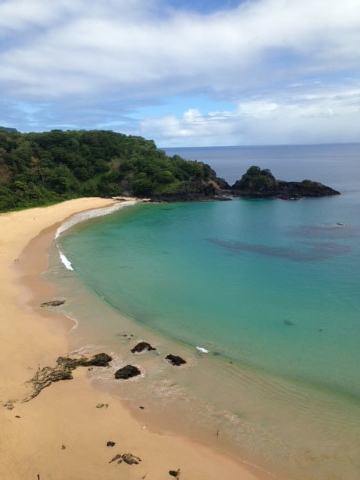 On Saturday, we decided to take a flight to Fernando de Noronha, a 21-island archipelago in the Atlantic, 300-plus miles from Recife for a four-night stay.
Noronha's natural beauty holds its own against any tropical locale in the world. With crystal-clear waters, rich marine life and spectacular tropical landscapes, it's in a Brazilian class all to its own. The country awards five stars to just five beaches in the whole country—and one, two and three are right here.
Due to its National Marine Park, the marine and coastal environment is tightly regulated. We were made to pay a state government preservation tax upon arrival at the airport, and the national park entry fee to access a few of our desired beaches and hikes.
With only 270 plane seats per day normally available to Noronha, tourism doesn't overwhelm the islands, and it was rarely a problem to find an isolated patch of sand on a dreamy beach.
After our plane arrived, we immediately noticed the spectacular extinct volcanic cone Morro do Pico, which is the highest point, 1,059 feet above sea level and more than 14,107 feet above the ocean floor.
A Portuguese aristocrat, Fernão de Noronha, was awarded the islands by his friend King Dom Manoel in 1504. He never set foot on the islands and forgot about them. They were occupied by the English, French (twice) and Dutch (twice) before Portugal definitively retook them in 1737, and built 10 defensive forts.
Since then, Noronha has been used as a penal colony, military base (including for US troops in WWII), US missile-tracking station and, now, a tourist destination. It was included on the Unesco World Heritage list in 2002.
We swam at the 'five star' Baía do Sancho (which was accessible after a long deck hike and descending two 30-foot ladders through a narrow rock chasm), Praia do Leão and Baía dos Porcos. They were all impossibly gorgeous and we just about had them to ourselves.
Praia da Conceição and neighboring horseshoe Praia do Meio were breath-taking with Morro do Pico towering nearby.
We were treated to a street music and food festival on our first night, and have caroused with the locals and other tourists to maintain our World Cup game watching.
The diving here is world class, surf festivals and championships are held, hiking trails abound, and there are simply hundreds of good places to snorkel where you can swim with turtles and cavort among spinner dolphins.
Small-scale but majestic, the combination of long sandy strands, lush vegetation, towering rock pinnacles and ocean rollers breaking on dramatic cliffs and islets had us believing we'd truly reached paradise.