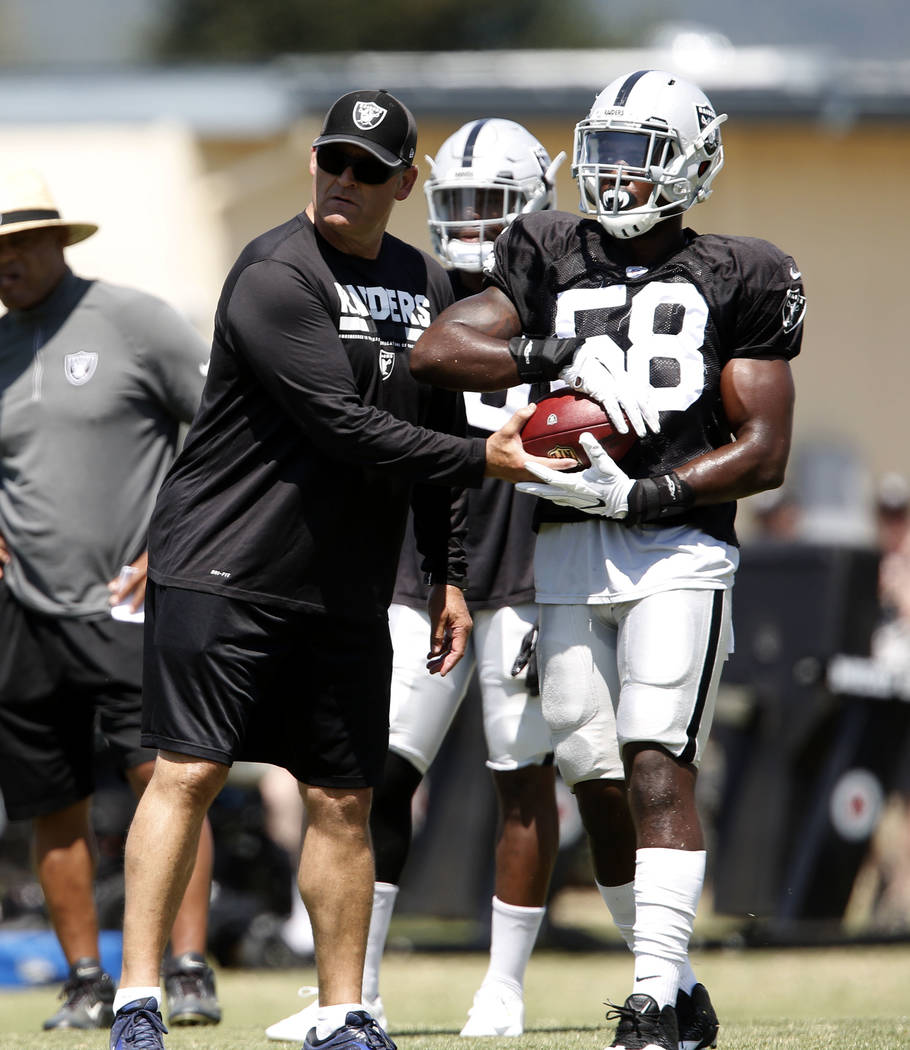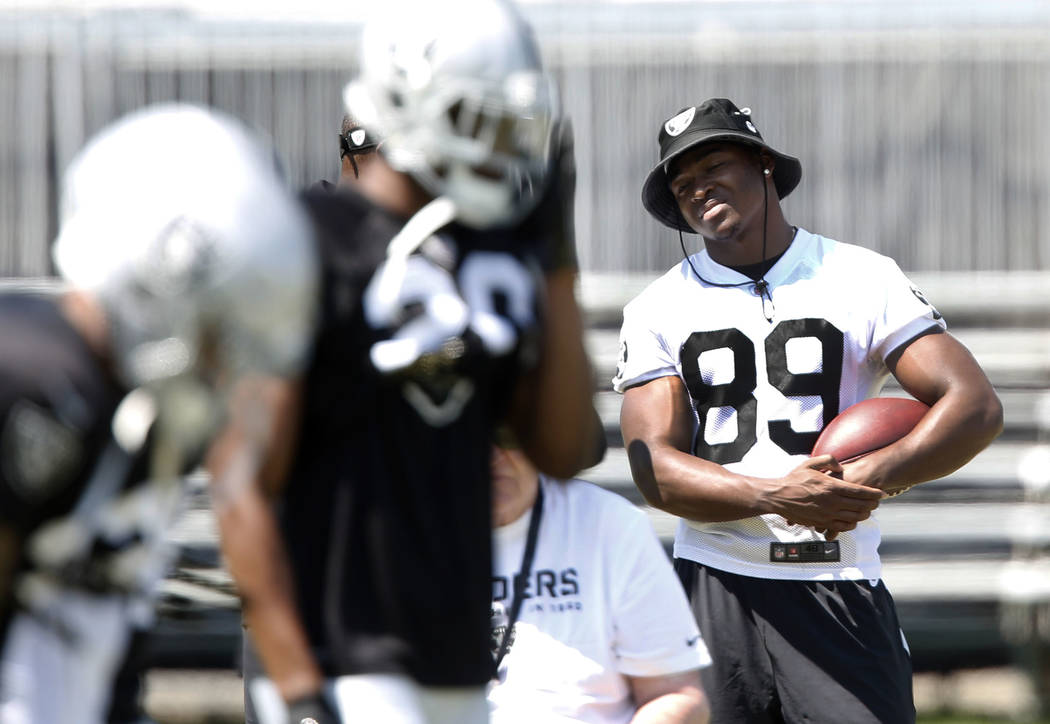 OAKLAND, Calif. — A Derek Carr pass to Amari Cooper. A Khalil Mack sack of Carson Palmer. The debut of the Raiders' top two draft picks. Donald Penn's return from his holdout.
And other things that won't happen Saturday.
The Raiders will open their four-game exhibition schedule at 7 p.m., facing the Cardinals in Glendale, Arizona. There is no sugar coating the void of star power. NFL starters barely play in their team's exhibition opener as it is. That trend is expected to be compounded.
Cooper has missed six straight practices and seven of the past eight. Mack has missed his past three. Conley, the team's first-round pick, and Obi Melifonwu, its second-rounder, are out with undisclosed injuries.
Running back Marshawn Lynch is not expected to play much, if at all. Same goes for Carr.
But there is still plenty worth watching.
Penn factor
The Raiders have felt the absence of their veteran left tackle.
Penn has skipped all of training camp while seeking a new contract. In response, the team has moved Marshall Newhouse from starting right to left tackle while elevating reserve Vadal Alexander to right tackle.
Those are the tackles who will be tasked with protecting Carr in Week 1 should this holdout linger that long.
The Raiders will get their first taste of the arrangement Saturday.
David Sharpe, a rookie fourth-round pick, has worked at second-team right tackle in camp. Penn was a mentor for him in the spring, someone after whom he could model aspects of his game.
"Great technique," Sharpe said. "He's a great guy. He brings a lot of fun to the room. Just being able to talk to him about things when I mess up, it's good to hear from a player sometimes instead of a coach, what I can do and how I can fix things. I miss him."
Quarterback battle
After a slow start, Connor Cook found a better rhythm over the past week in practice. Time to see if it translates into a game.
Cook is considered the underdog in the Raiders' ongoing competition for the No. 2 quarterback spot behind Carr. He and EJ Manuel will split time against the Cardinals, with Manuel expected to take the field first.
Coach Jack Del Rio recently called the competition "far from decided."
"I think we're having healthy competition at several spots on the roster, and I think we haven't even played one down in a game yet," Del Rio said this week. "Really, it would be unwise to jump to conclusions about anything at this point with who's repping where. … I think EJ has had some good moments, maybe a few more up to this point. But we haven't even played a snap in a game yet. So, we're not in a hurry. We're not rushing to make some of those decisions."
Special teams
Of the seven players who played at least 140 special-teams snaps in 2016 for the Raiders, none practiced Thursday in the team's final tuneup before the exhibition opener.
The void is clear. So is the opportunity.
Specialists aside, fullback Jamize Olawale and safety Keith McGill are the lone returners to the 90-man roster from last year's core group of special teamers. McGill will miss the preseason because of a fractured foot. Olawale sat out Thursday for undisclosed reasons, which might amount to little more than veteran rest.
In early September, the Raiders will heavily factor a player's special-teams ability when deciding who makes their 53-man roster.
They want players to emerge in August.
Defensive youth
After making the Raiders believers in Napa, California, third-round pick Eddie Vanderdoes can show a larger audience why.
Vanderdoes, a former UCLA defensive tackle, will be the highest of the team's draft picks to see the field Saturday. Fifth-round pick Marquel Lee also will be busy, as cornerback Breon Borders and safety Shalom Luani highlight the undrafted rookies looking to impress.
Vanderdoes already has Carr's respect.
"Very explosive, great hands," Carr said this week. "He reminds me a lot of the way (former Raiders defensive end Justin) Tuck can get skinny and shoot a gap. The way he plays with his hands, and if he gets beat the first time, he's going to counter again. If he gets beat, then he's going to counter again. His mind never stops. His motor never stops. That kind of player inside with Bruce (Irvin) and Khalil rushing the outside, it's going to be a problem. It really is."
Wide receiver corps
Any young Raiders wide receiver wondering how to make the roster can begin by following the example of Seth Roberts, a third-year wideout who revealed this week he played last season with a double hernia without telling coaches.
Do whatever it takes.
Roberts might be involved early Saturday, but he'll eventually cede snaps to less experienced players. This rotation is part of the intrigue to exhibition games, as the Raiders have a cluster of youth at the position.
K.J. Brent, Johnny Holton and Jaydon Mickens were undrafted rookies in 2016. Keon Hatcher, Isaac Whitney and Ishmael Zamora are undrafted rookies this year.
All will be busy. Who will emerge?
More Raiders: Follow all of our Oakland Raiders-to-Las Vegas coverage online at reviewjournal.com/Raiders and @NFLinVegas on Twitter.
Contact reporter Michael Gehlken at mgehlken@reviewjournal.com. Follow @GehlkenNFL on Twitter.