Henderson may offer Raiders city land at half price for practice site
December 29, 2017 - 5:14 pm
Updated December 29, 2017 - 7:00 pm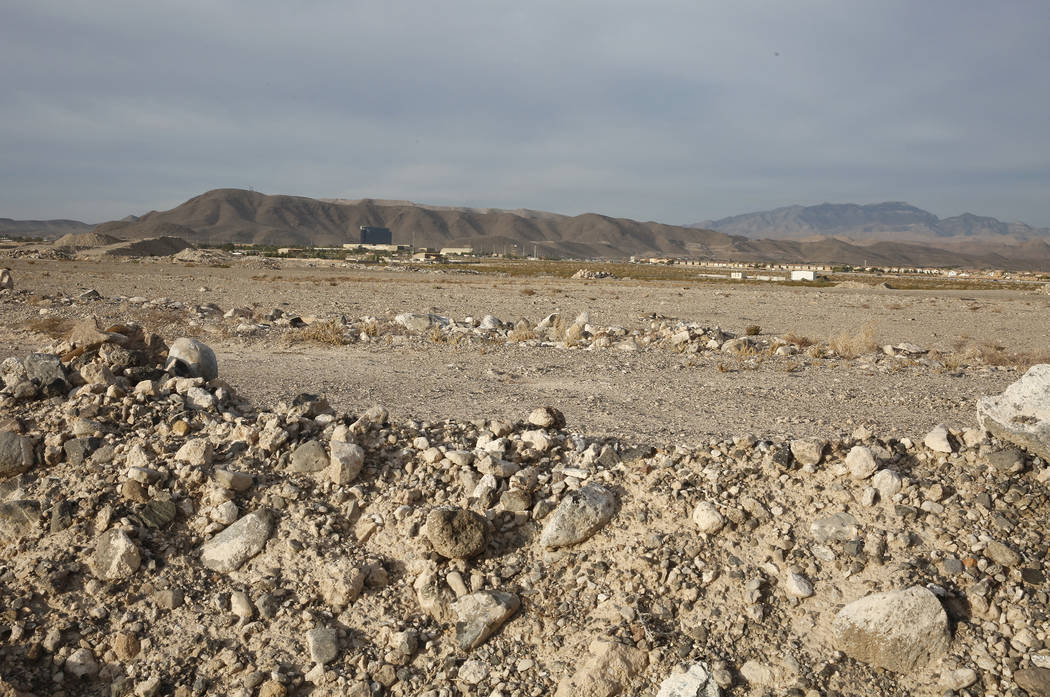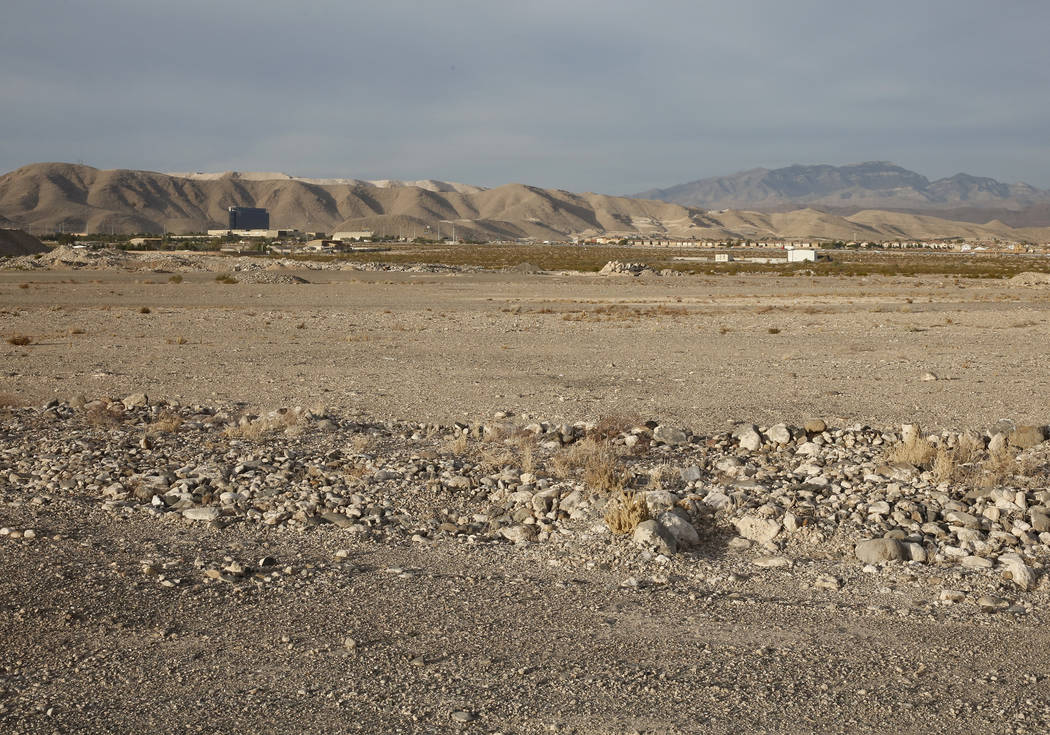 The city of Henderson is offering to sell 55 vacant acres to the Oakland Raiders for the team's new headquarters and practice facility for half the land's appraised value.
Under terms set to be presented to the City Council on Tuesday, the National Football League team would pay $6.05 million for the land near the Henderson Executive Airport. The land has an appraised value of $12 million.
If council members approve the resolution Tuesday to offer the land, which is near the southwest corner of St. Rose Parkway and Executive Airport Drive, at that price, the council would have to vote again Feb. 6 to give the offer final approval.
There was no immediate comment from the Raiders, who indicated interest in the land in November, with Raiders President Marc Badain calling negotiations between the team and the city "probably the worst kept secret out here."
Clark County Commission Chairman Steve Sisolak, who has been working closely with the Raiders, said Friday the Raiders had looked at other locations but he wasn't sure anyone could compete with Henderson's offer.
"I'm sure they're looking at the economic development that the practice facility will bring around it," he said of the discounted price.
"We are extremely excited by the potential for this deal which would bring hundreds of new jobs to our community and create other economic development opportunities," Henderson Mayor Debra March said in a statement. "I look forward to discussing this land sale proposal at our Jan. 2 meeting and I'm very hopeful that we'll be welcoming the Raiders practice facility and corporate headquarters to Henderson."
City officials did not respond to a follow-up request by the Review-Journal for more information on the rationale for offering the land at the discounted price.
The team's headquarters and practice facility would be built on the land when the Raiders move to Southern Nevada, according to city documents outlining the sale. Because of the potential to bring 250 full-time, non-football jobs and to generate tax revenue, the city is able to sell the land under the appraised value, according to city charter.
In August, Elliott McCabe, Bank of America's managing director of sports finance, told the Las Vegas Stadium Authority that the Raiders have budgeted $100 million for a practice facility and team headquarters.
For comparison, the Vegas Golden Knights' 146,000-square-foot headquarters in Summerlin cost $25 million to $30 million to complete.
The Raiders' stadium broke ground in November. The $1.9 billion, 65,000-seat domed stadium is scheduled to open in July 2020.
Contact Meghin Delaney at 702-383-0281 or mdelaney@reviewjournal.com. Follow @MeghinDelaney on Twitter.
Raiders Directed Sale Resolution by Las Vegas Review-Journal on Scribd