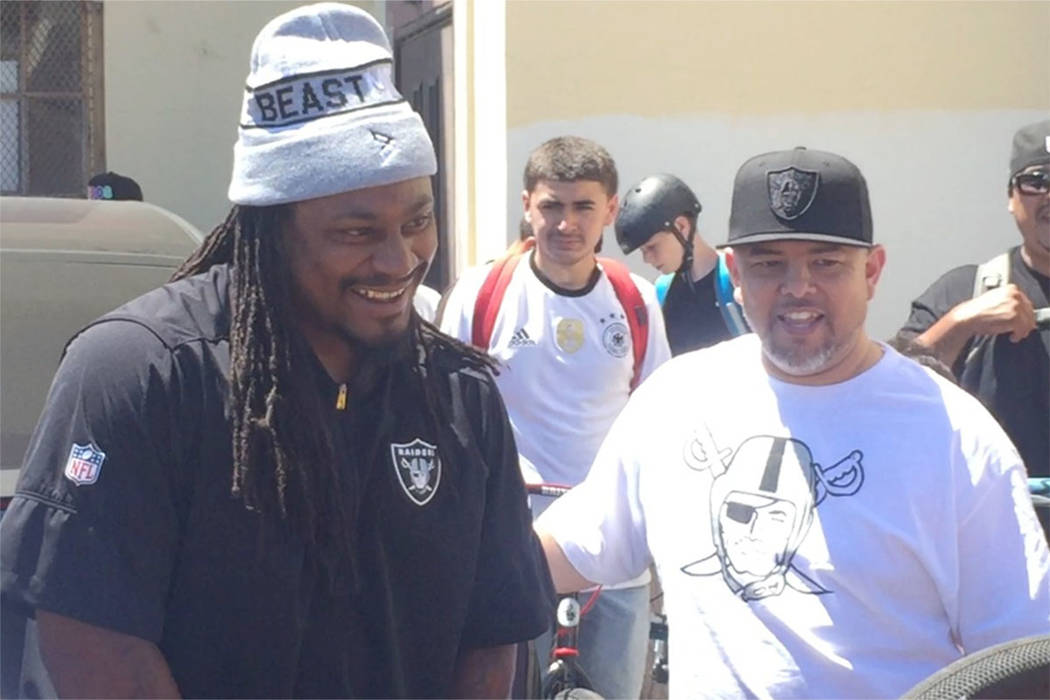 OAKLAND, Calif. — Marshawn Lynch went for a Saturday afternoon bike ride with his friends. Hundreds of them.
The Raiders running back and Oakland native recently sent an open invitation on social media for anyone to join him for a "rideout." There was no official count, but the number of bikers may have approached 1,000, as the group pedaled to Berkeley and then back to Oakland.
The initial rendezvous point was Oakland Tech High, Lynch's alma mater.
A crowd of mostly youth assembled there before 1 p.m. They chatted, listened to music and performed bike tricks while waiting for Lynch to arrive in a sedan at about 1:40; his bike was in the trunk.
A rep from Lynch's brand and apparel company, "Beast Mode," then asked the crowd for a 15 millimeter wrench to assemble his front wheel. Someone quickly provided the tool.
Minutes later, off the group went, cycling up 45th Street, down Broadway and off into the distance toward Berkeley.
Lynch signed a two-year deal with the Raiders in April.
Michael Gehlken can be reached at mgehlken@reviewjournal.com. Follow @GehlkenNFL on Twitter.