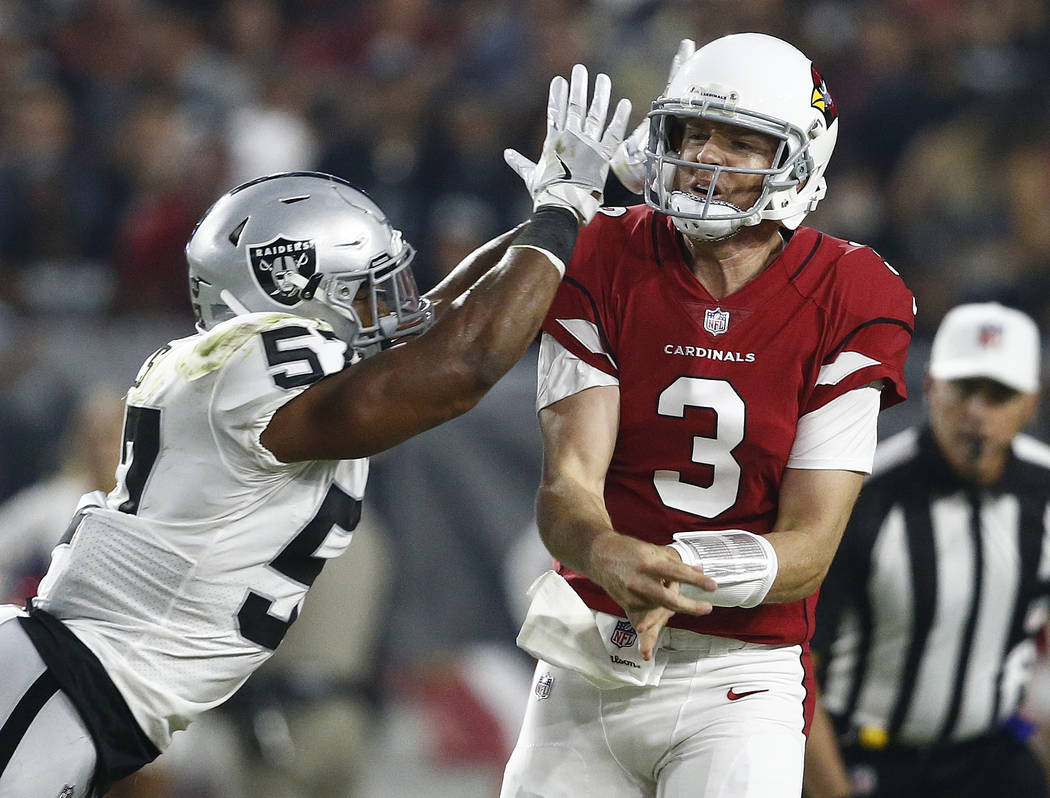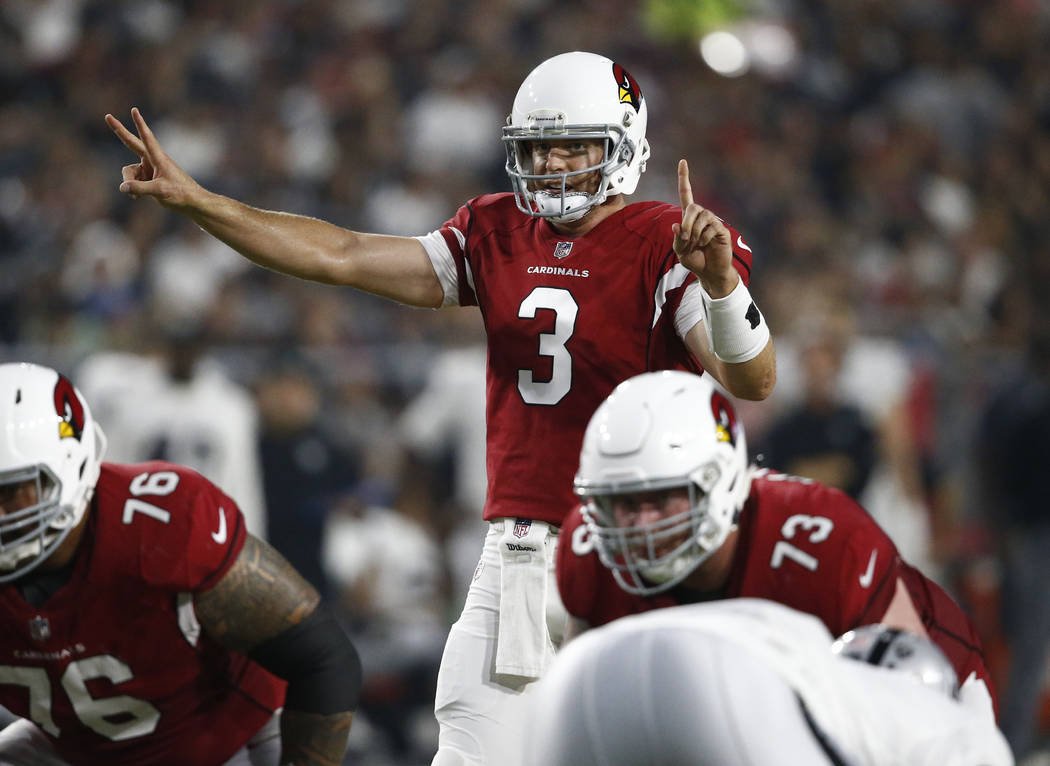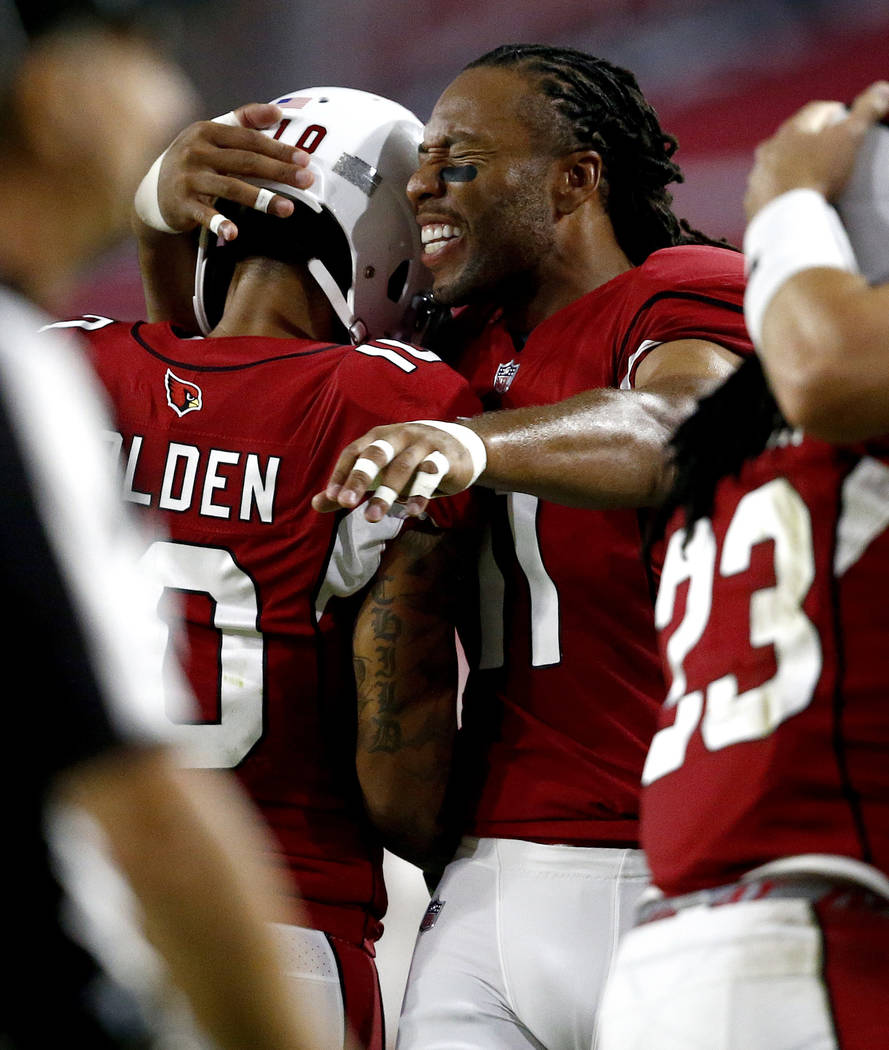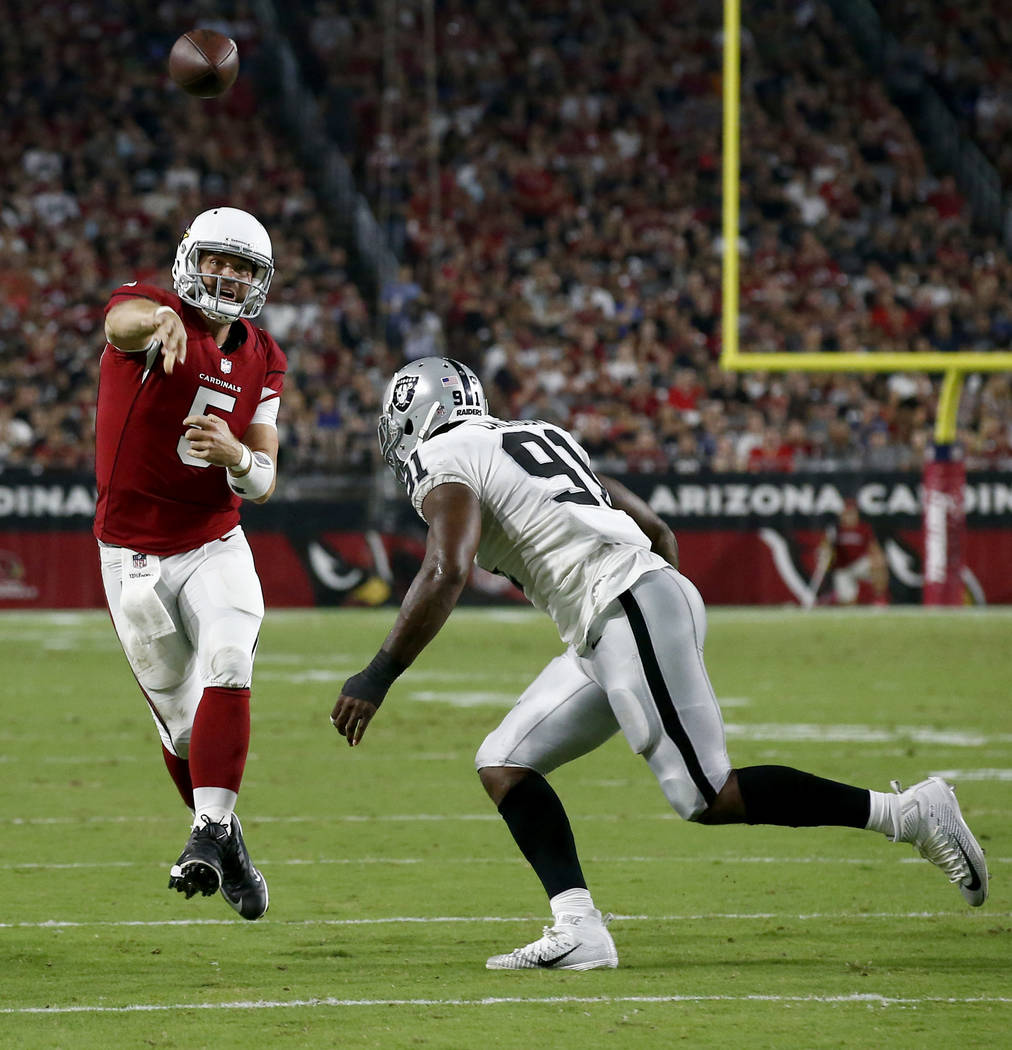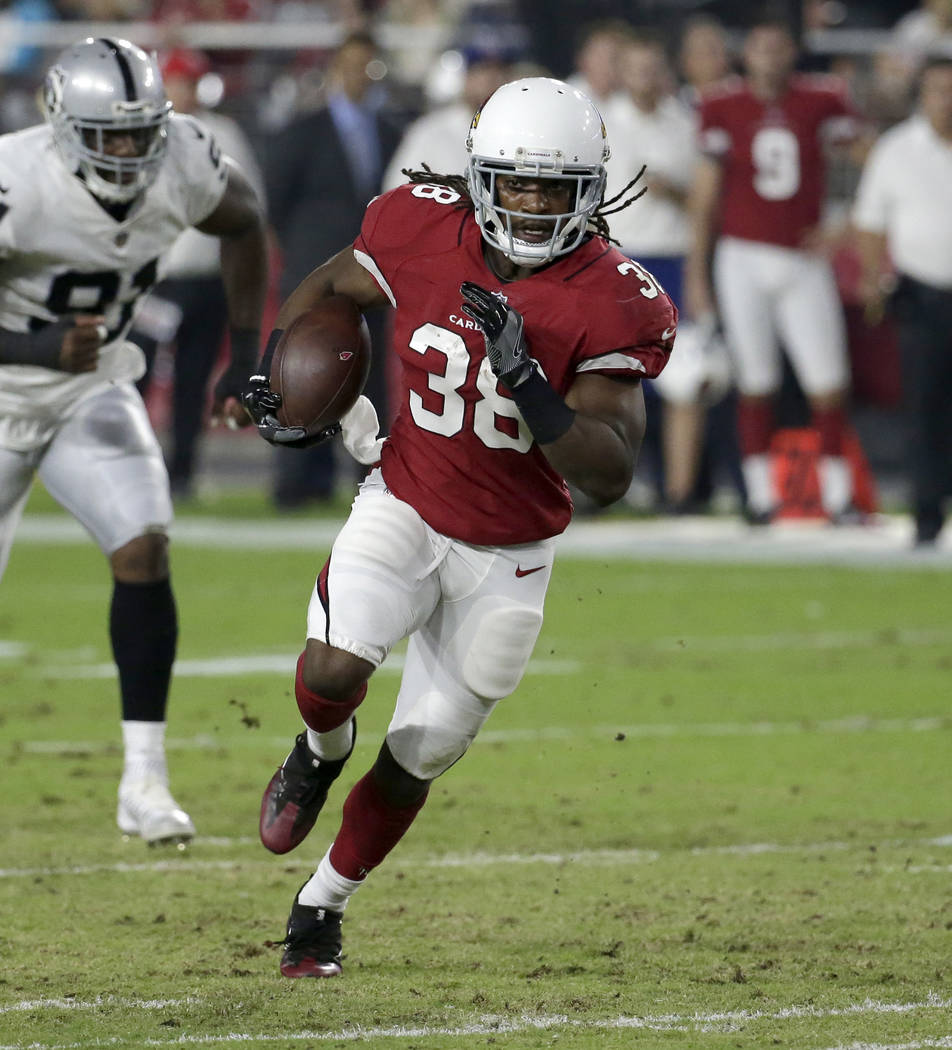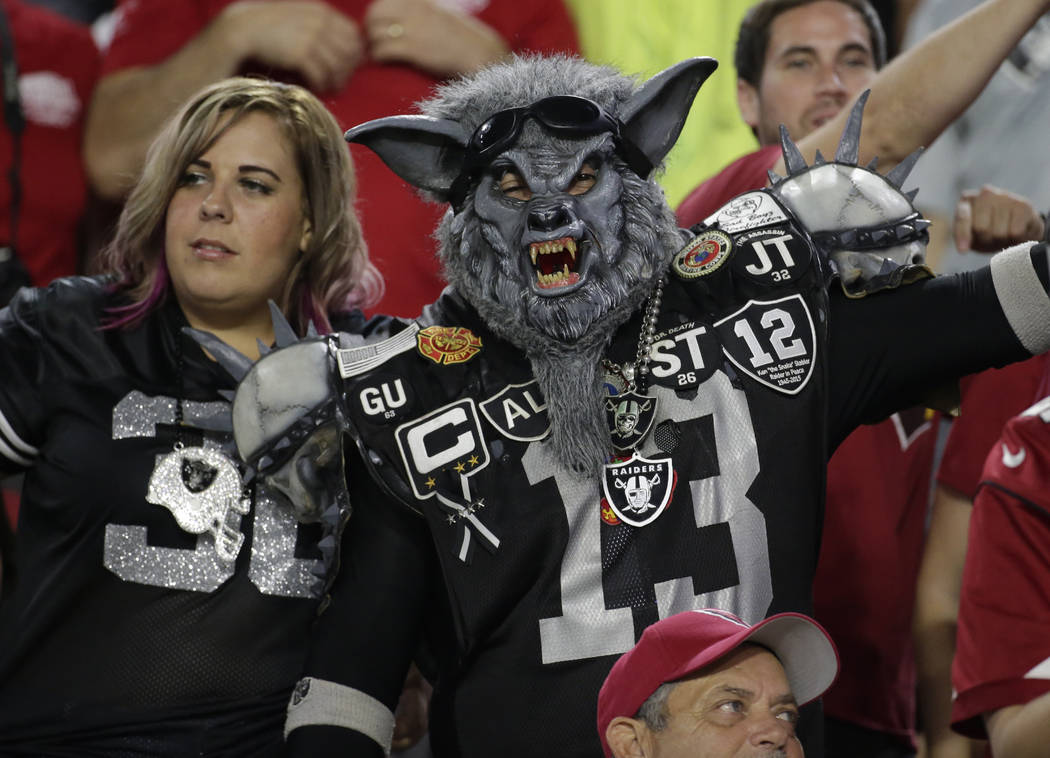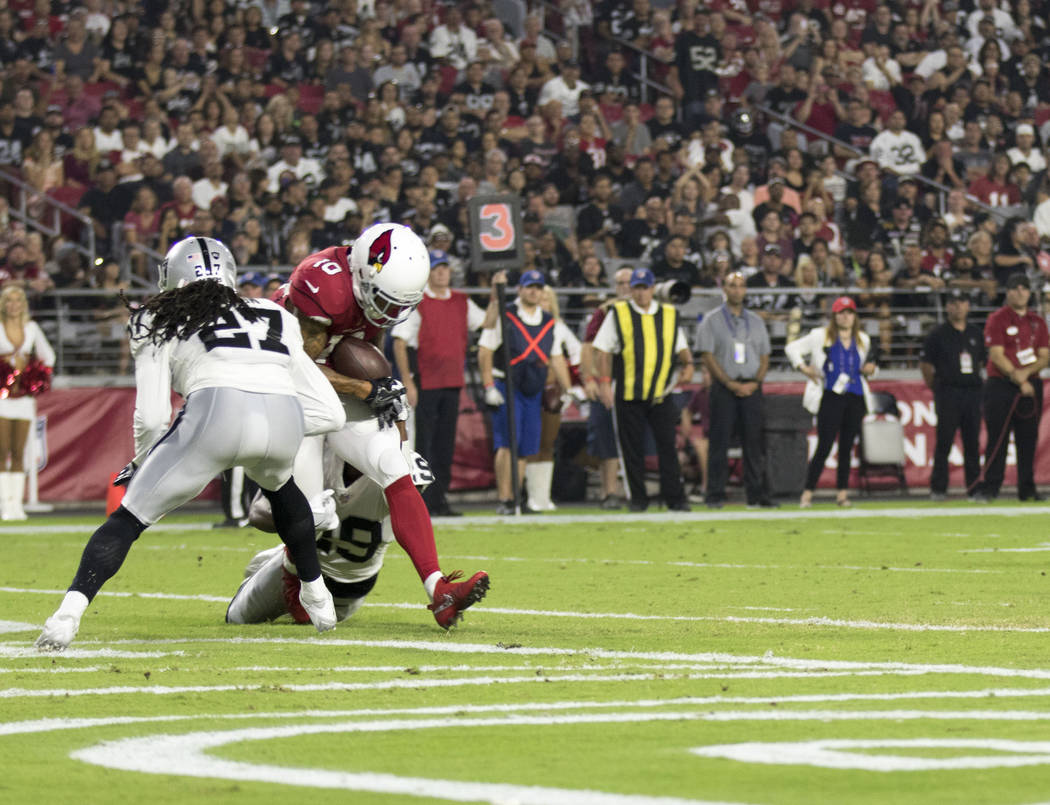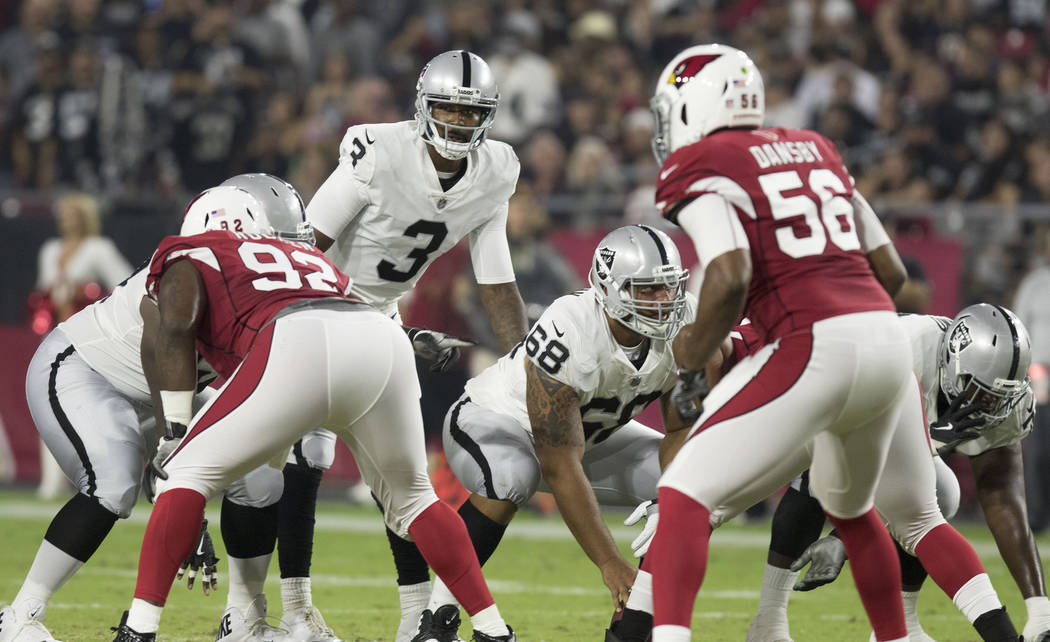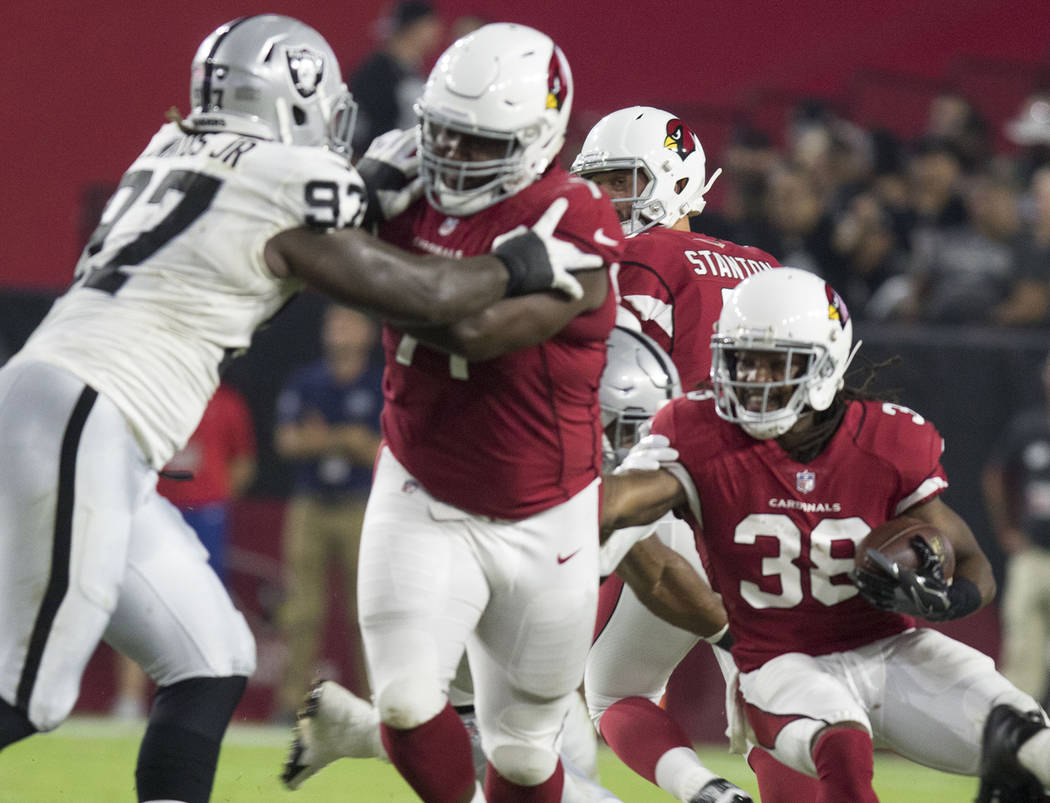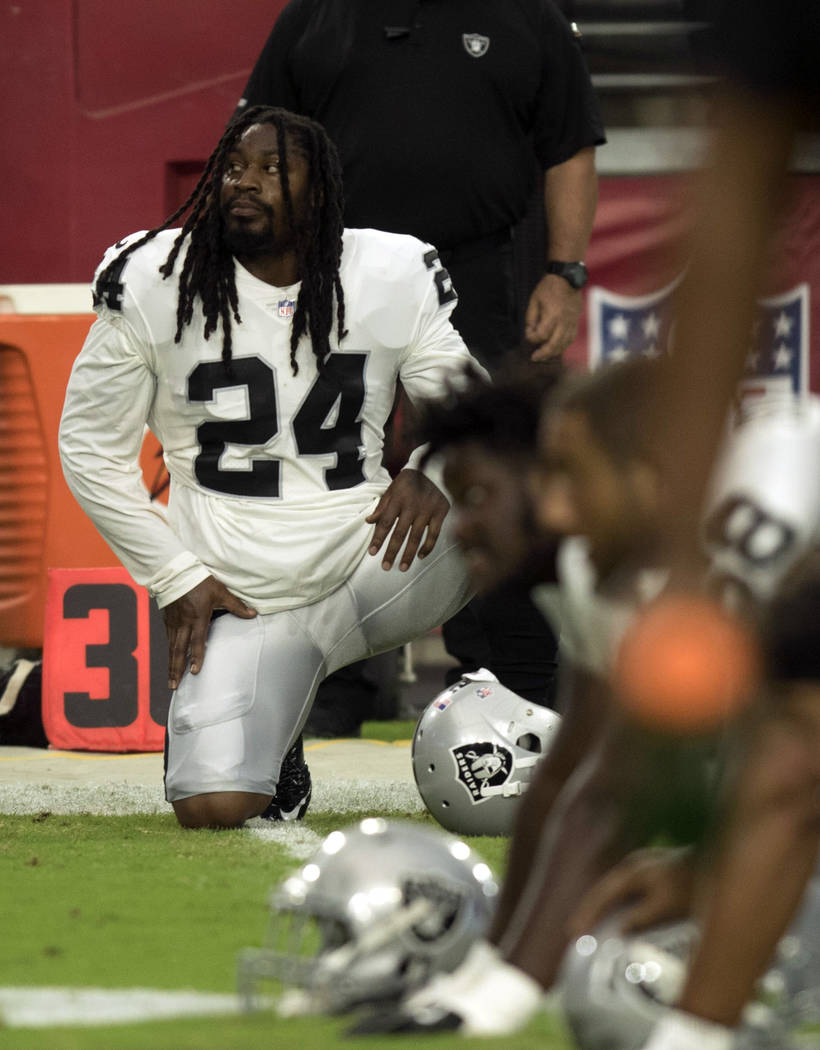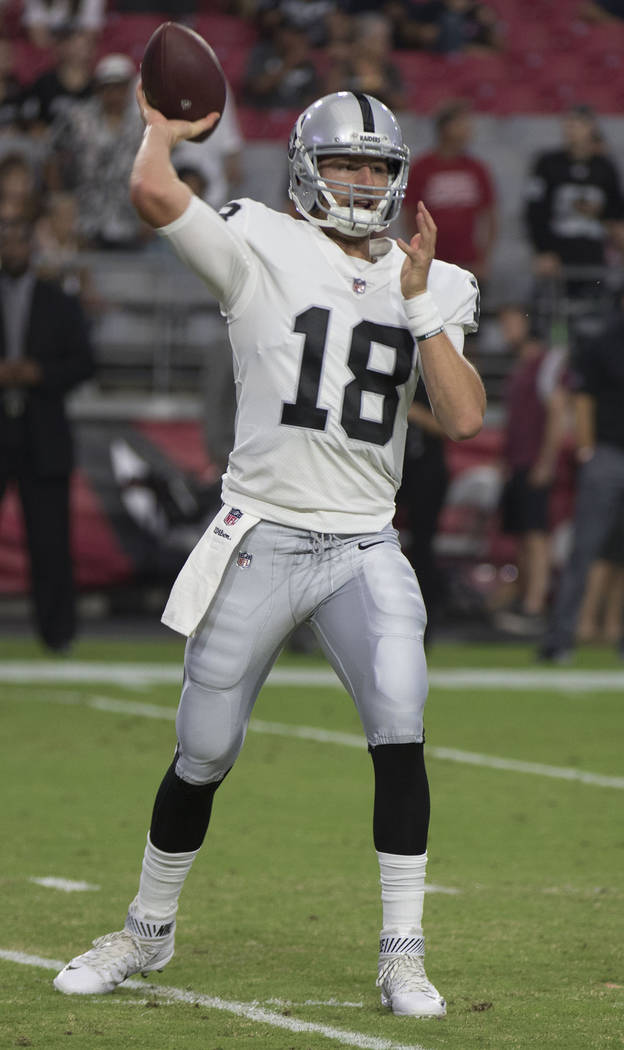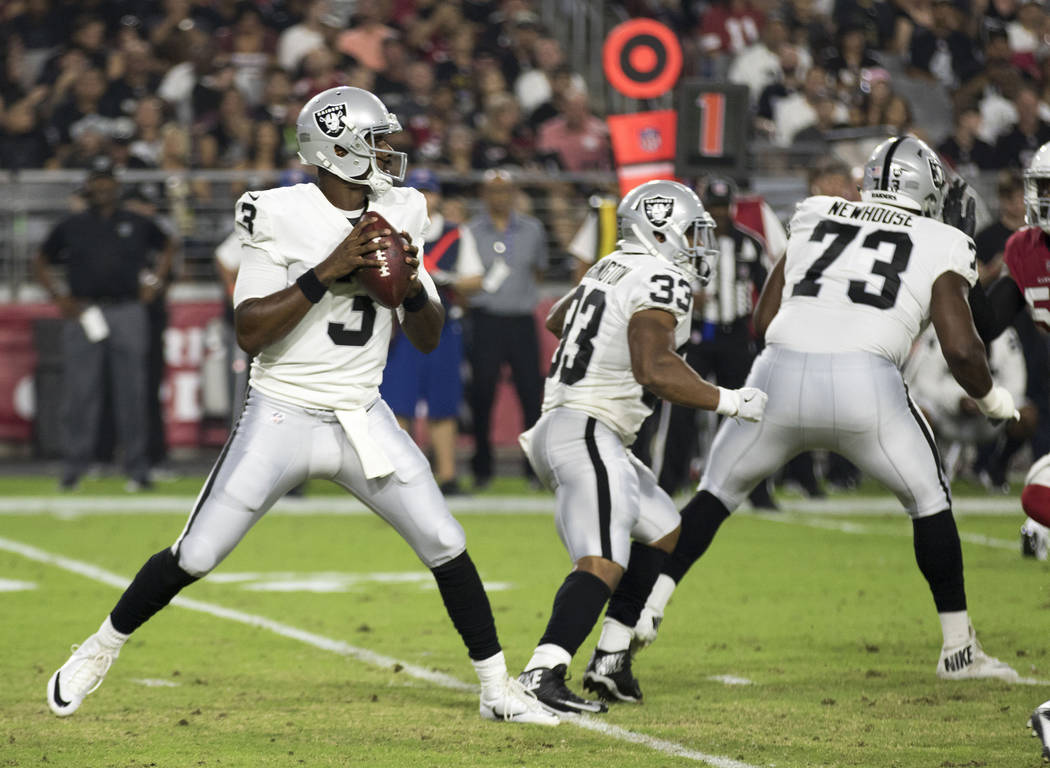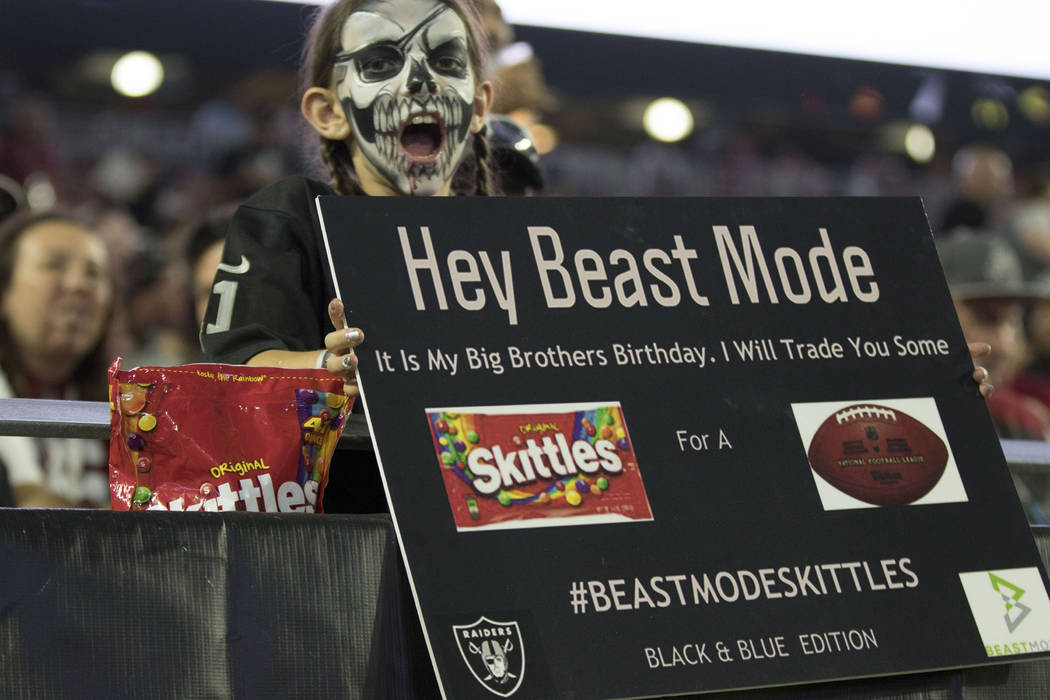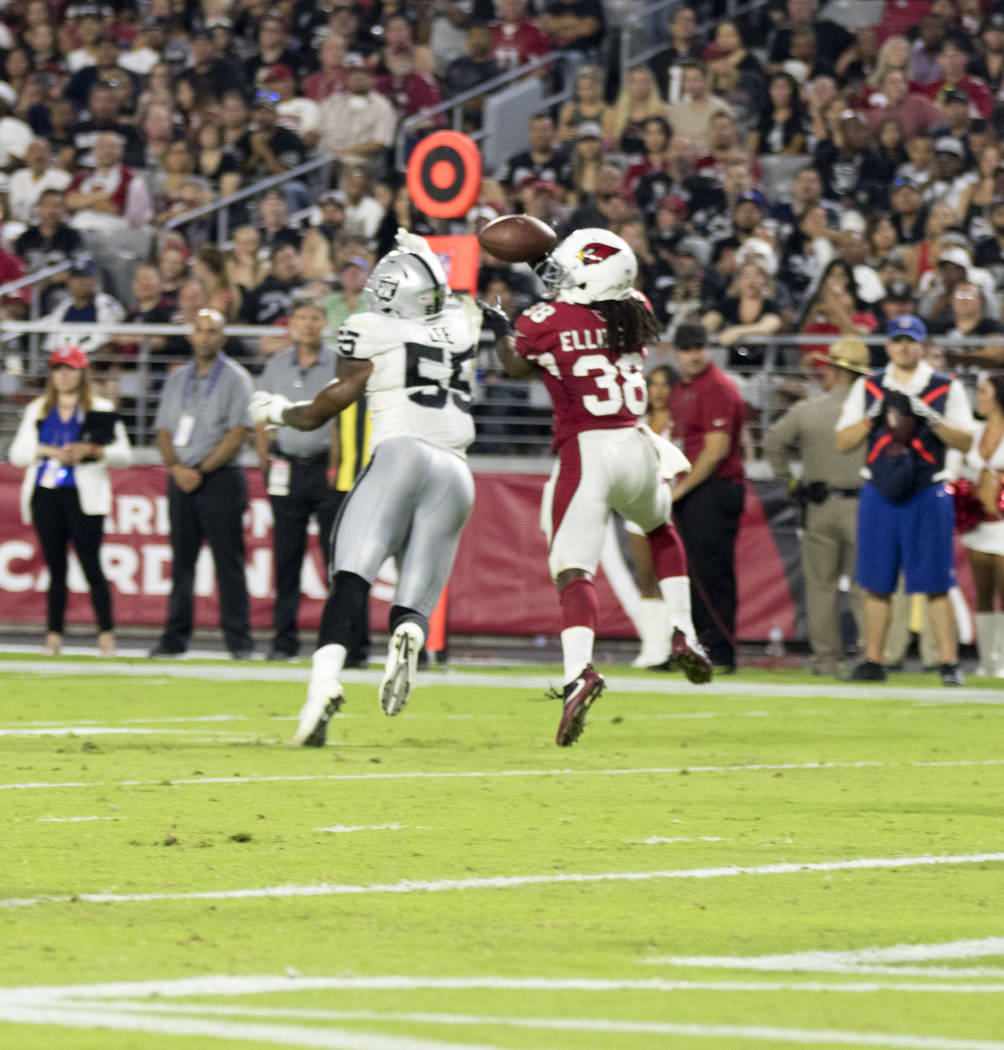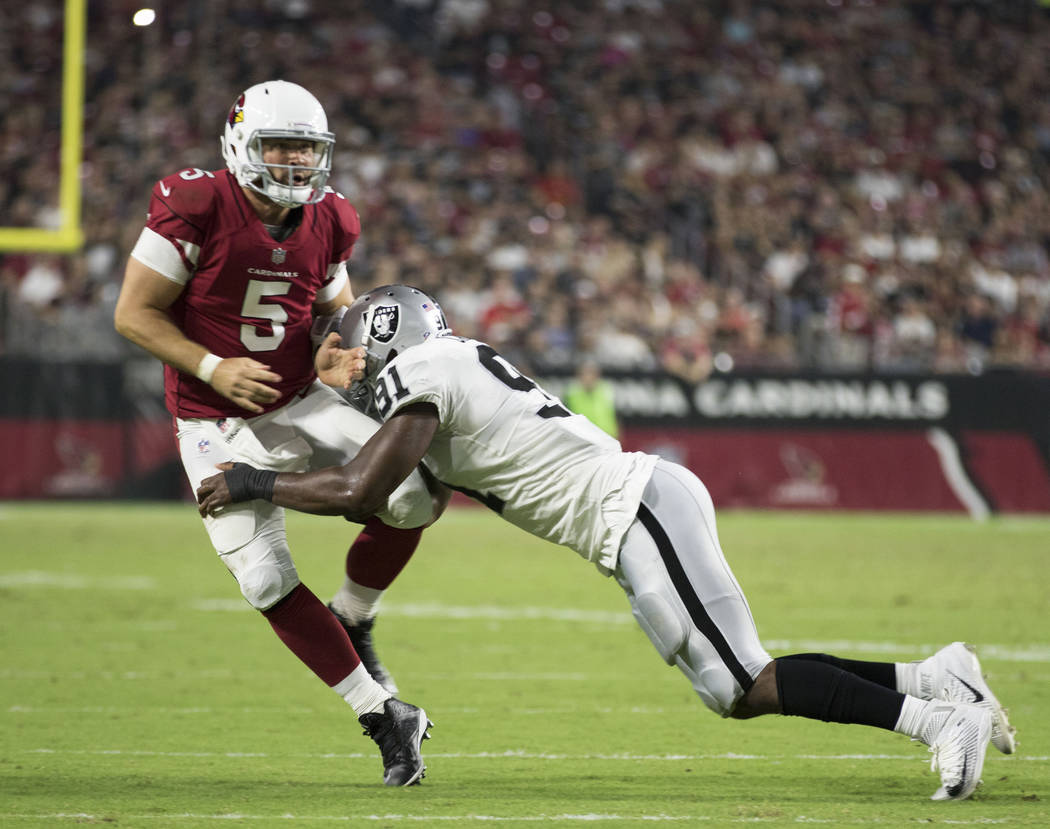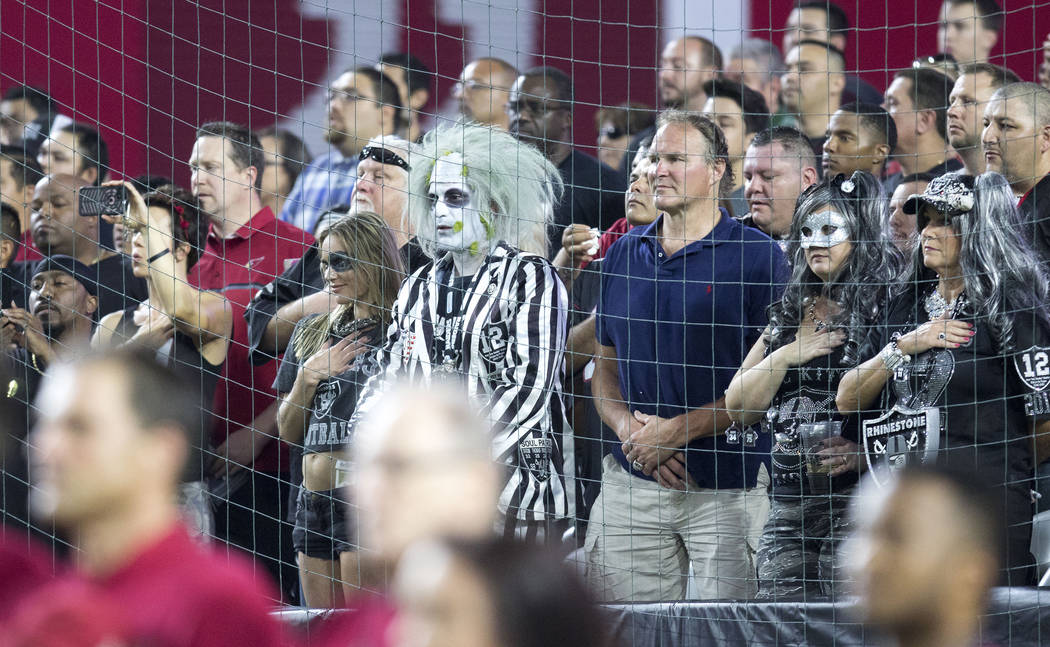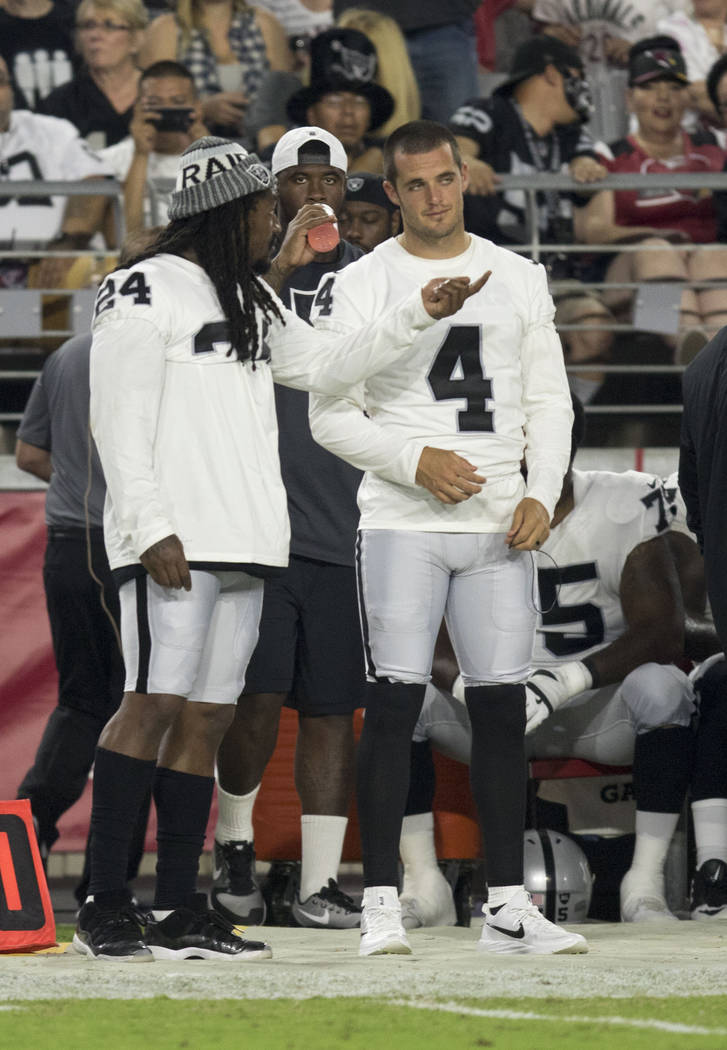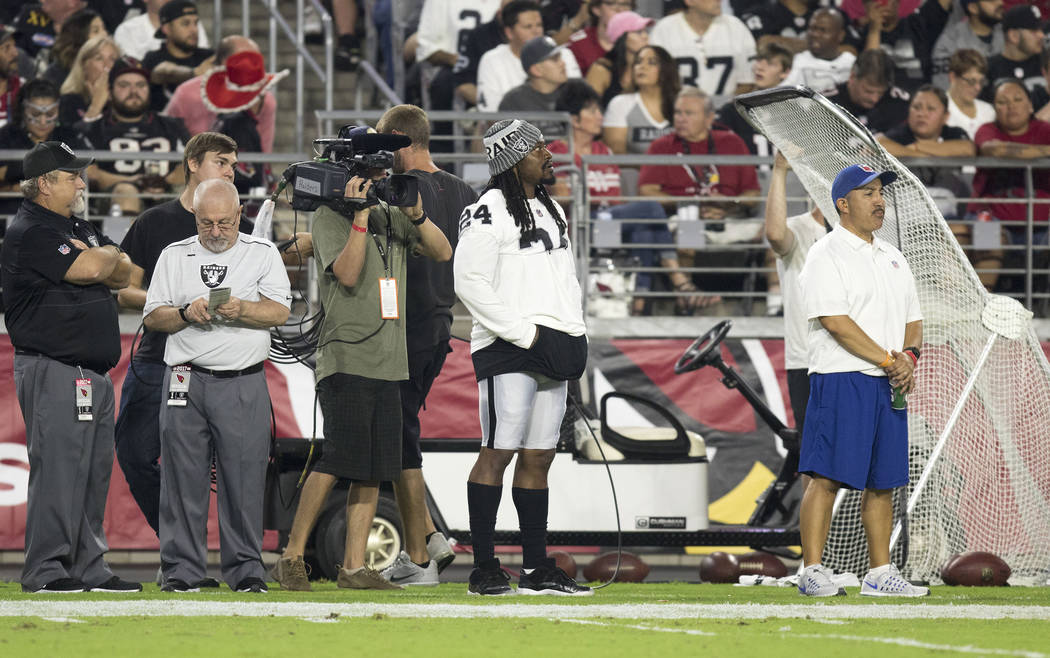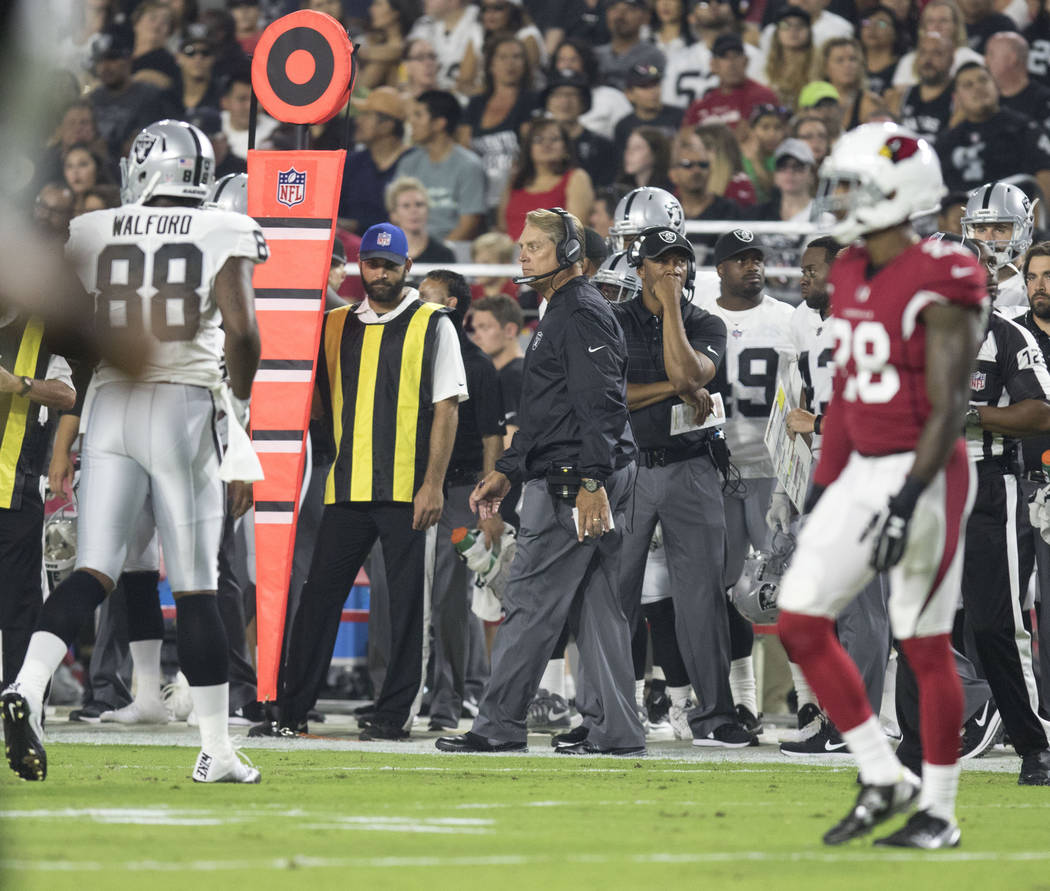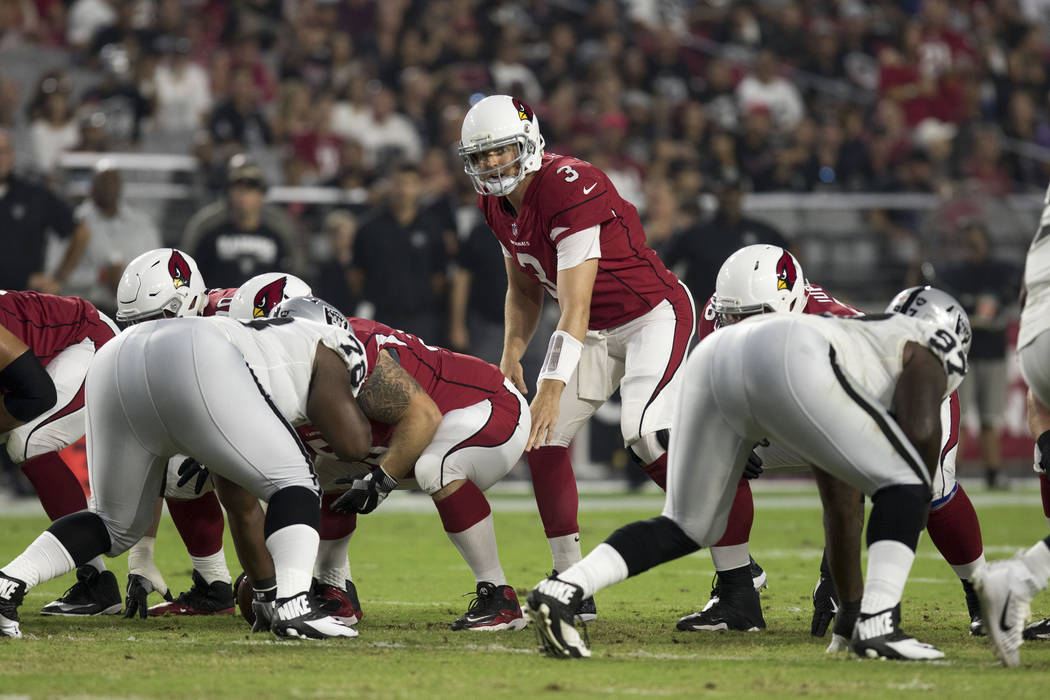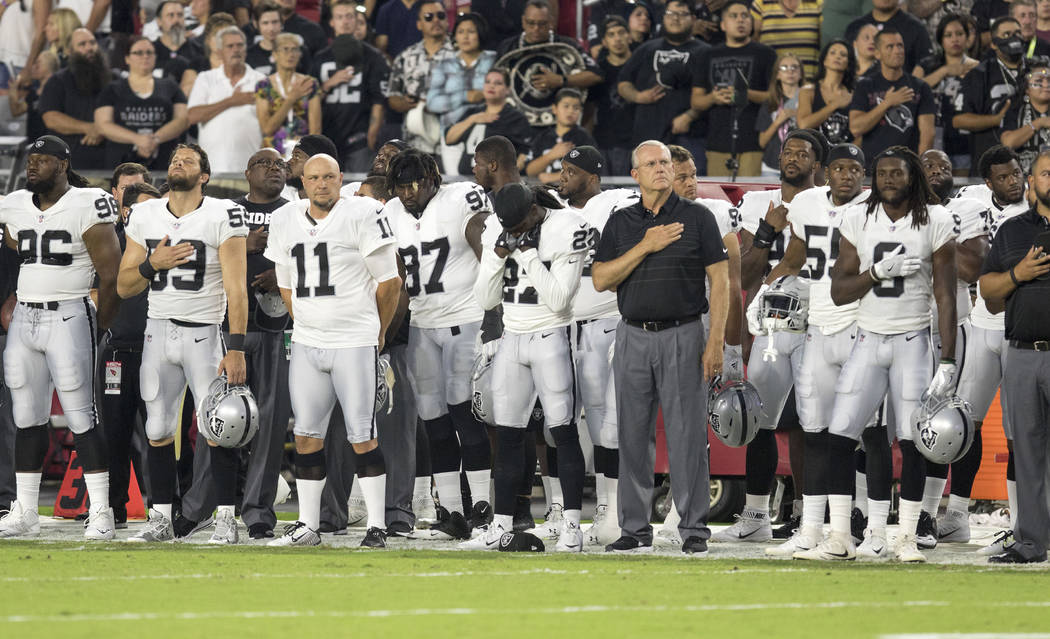 GLENDALE, Ariz. — Some of the Raiders' mistakes Saturday were dismissible.
After all, it is the preseason.
Running back Jalen Richard was stuffed on fourth-and-short while running behind an interior offensive line of Denver Kirkland, Ian Silberman and Oni Omoile. In the regular season, that will be Marshawn Lynch behind Kelechi Osemele, Rodney Hudson and Gabe Jackson.
A defense that has struggled for years to cover tight ends allowed a touchdown to Troy Niklas. In the regular season, the defense will game plan for its opponent, and the quarterback should have less time to read zone coverage with Khalil Mack and Bruce Irvin rushing.
But not all of Saturday's problems could be ignored.
Some were very real.
Cornerback Sean Smith had a brutal outing for the Raiders, and their offense caught an ugly glimpse of life without left tackle Donald Penn. These issues arose during an evening that saw many key players sit during a 20-10 loss to the Cardinals that opened the team's preseason.
The Raiders need more from Smith.
Much more.
He is guaranteed to collect $9.5 million in 2017, but he did not start this game; TJ Carrie received the nod. Smith, 30, entered on the defense's second snap. He was promptly flagged for pass interference and rotated back out. Later, he was penalized for illegal contact while allowing man-coverage separation on a deep pass over his head. Avoiding such passes is a point of emphasis for the secondary.
The ultimate statement followed.
To start the next series, the Raiders pulled starting safety Karl Joseph and cornerback David Amerson, having them join safety Reggie Nelson on the sideline. It was the preseason opener after all. The most important players should rest to avoid potential injury.
Smith was kept in the game.
And soon afterward, with the Cardinals in the red zone, he drew another man-coverage assignment, this time aligning 7 yards off the line of scrimmage opposite Chris Hubert. The Cardinals wide receiver performed a double move in his route. Smith bit. A better pass, a regular-season pass, would have meant six points.
Saturday's struggles for Smith come amid a training camp that has seen them, too.
Exactly one week earlier, he was downgraded from the first- to second-team unit. Recently, the Raiders have experimented with him as a linebacker in their dime sub-package. They are searching for a role where he can contribute. He was a liability at outsider corner Saturday.
As for the offense, quarterback Derek Carr was a healthy scratch.
On one play, EJ Manuel became his crash dummy.
First, the Raiders' protection issues should not be overstated. The offensive line largely held up Saturday, as Manuel completed 10 of 12 passes for 107 yards. But as last December proved, one bad play is all it can take, and Manuel was smoked on a third-and-10 sack with linebackers Kareem Martin and Josh Bynes in the backfield. Right tackle Vadal Alexander allowed the initial rush off the edge.
The Raiders are without their top left tackle, as Penn holds out for a new contract.
Kirkland, the team's starter at left guard with Osemele resting, notably exited in the third quarter with an injury that rendered him unable to put pressure on his left leg. He was carted off the sideline into the locker room.
Smith's struggles and Penn's absence present long-term problems for the Raiders.
That much, even in an exhibition, was clear.
More Raiders: Follow all of our Oakland Raiders-to-Las Vegas coverage online at reviewjournal.com/Raiders and @NFLinVegas on Twitter.
Contact reporter Michael Gehlken at mgehlken@reviewjournal.com. Follow @GehlkenNFL on Twitter.
Related
Raiders at Cardinals box score
Raiders' Marshawn Lynch sits during national anthem before preseason game
Raiders' Gareon Conley has shin injury, just not the shin splints