NFL wild-card weekend TV schedule released
December 30, 2018 - 6:47 pm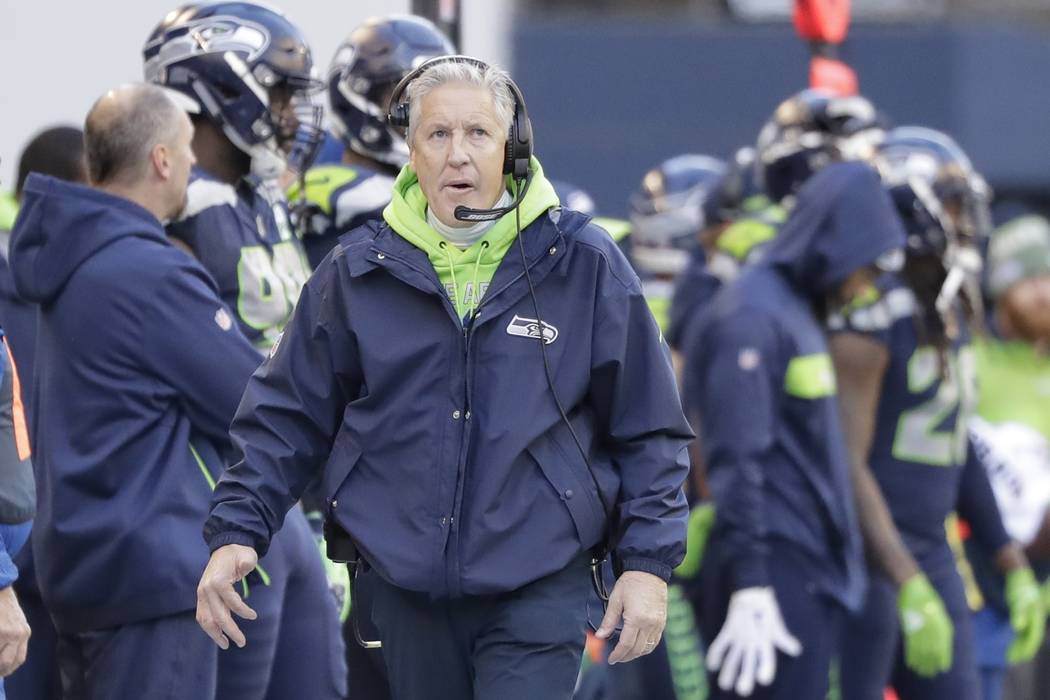 The NFL on Sunday released its wild-card weekend schedule.
The four-game schedule will begin with either the Indianapolis Colts or Tennessee Titans at the Houston Texans in an AFC contest at 1:30 p.m. PT Saturday, with ABC and ESPN both carrying the game. The Texans' opponent will be decided by the outcome of tonight's game between the Colts and Titans in Nashville, Tennessee.
The night NFC game Saturday will have the Seattle Seahawks playing at the Dallas Cowboys. Fox will broadcast the contest beginning at 5 p.m.
On Sunday, the Los Angeles Chargers will play at the Baltimore Ravens in an AFC game at 10 a.m. on CBS; the afternoon contest will have the defending Super Bowl champion Philadelphia Eagles playing at the Chicago Bears in an NFC matchup on NBC at 1:30.
The Kansas City Chiefs and New England Patriots in the AFC and the New Orleans Saints and Los Angeles Rams in the NFC all earned first-round byes.