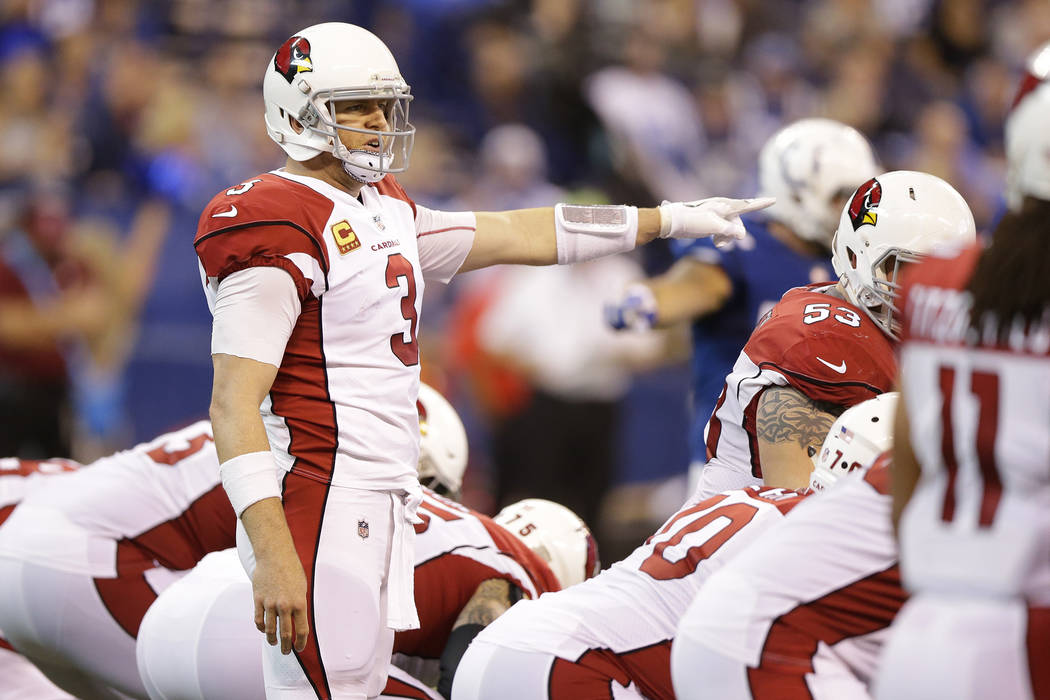 The Arizona Cardinals host the Dallas Cowboys for Week 3 of Monday Night Football.
The Cowboys (1-1) enter Week 3 off a 42-17 loss to the Denver Broncos while the Cardinals (1-1) enter the matchup off a 16-13 overtime win over the Indianapolis Colts last week.
Here's what you need to know if you want to watch on television in Las Vegas:
Who: Cardinals at Cowboys
Where: University of Phoenix Stadium, Glendale, Ariz.
Time: 5:30 p.m. PDT
TV: ESPN (Cox 30, DirecTV 206, CenturyLink 27, Dish 140)
Online: WatchESPN live stream (cable credentials required)
Radio: KWWN (1100 AM, 100.9 FM)
Bars: NFL team bars across the Las Vegas Valley