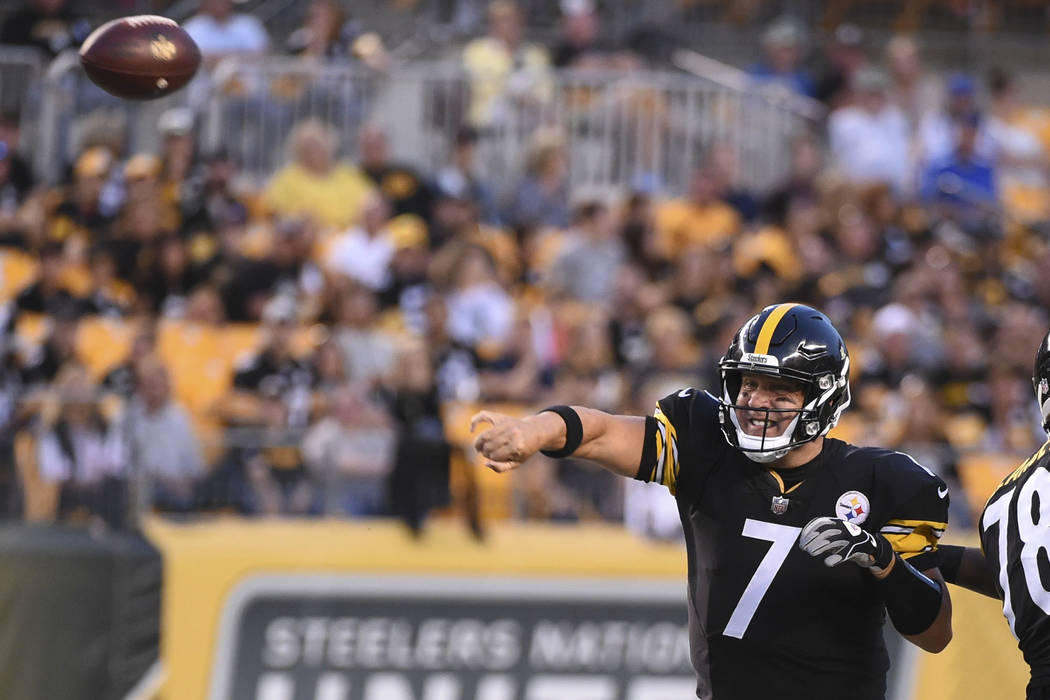 Review-Journal NFL writer Gilbert Manzano picks the playoff teams and Super Bowl LII champion.
Division winners
AFC East: New England Patriots
Losing Julian Edelman hurts, but the Patriots always find a replacement.
AFC North: Pittsburgh Steelers
The Steelers finally have a top defense to go with a loaded offense.
AFC South: Tennessee Titans
Marcus Mariota takes the next step to greatness with an improved roster.
AFC West: Oakland Raiders
Raiders do just enough on defense to complement that explosive Derek Carr-led offense.
NFC East: New York Giants
Playoff-sharp Eli Manning returns to conquer a tough division.
NFC North: Green Bay Packers
Aaron Rodgers will be Aaron Rodgers. Enough said.
NFC South: Atlanta Falcons
Super Bowl loser curse? The Falcons will be fine.
NFC West: Seattle Seahawks
Seattle defense still stacked. Russell Wilson turns in MVP-type season.
Wild-card teams
AFC: Los Angeles Chargers, Kansas City Chiefs
The talented Chargers defeat the injury bug. Chiefs defense carries an average K.C. offense to the postseason.
NFC: Dallas Cowboys, Carolina Panthers
A hot Dak Prescott holds down the fort until Ezekiel Elliott returns from suspension. Cam Newton returns to MVP form with the help of rookie Christian McCaffrey.
Championship games
AFC: Patriots vs. Steelers
Steelers finally get home-field advantage and get past the pesky Patriots.
NFC: Seahawks vs. Falcons
Seattle defense will look for playoff revenge with a healthy Earl Thomas, but the determined Falcons will have too many weapons to stop.
Super Bowl LII: Falcons vs. Steelers
Matty Ice and the Falcons get sweet redemption and deprive the Steelers of a seventh Lombardi trophy.