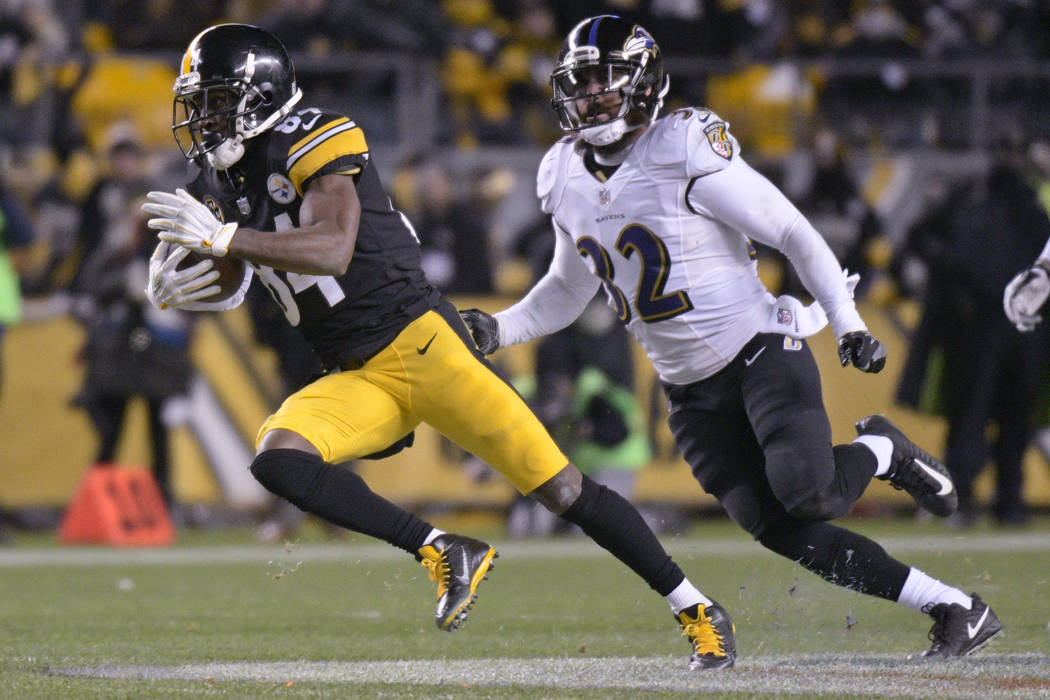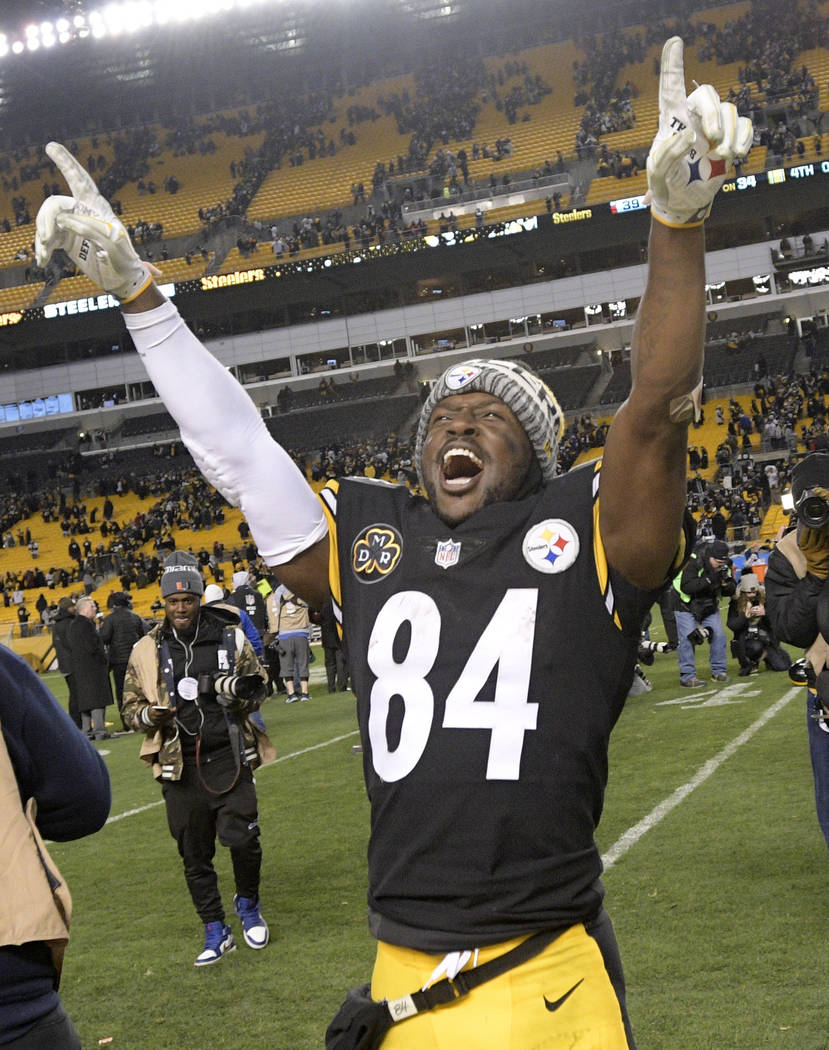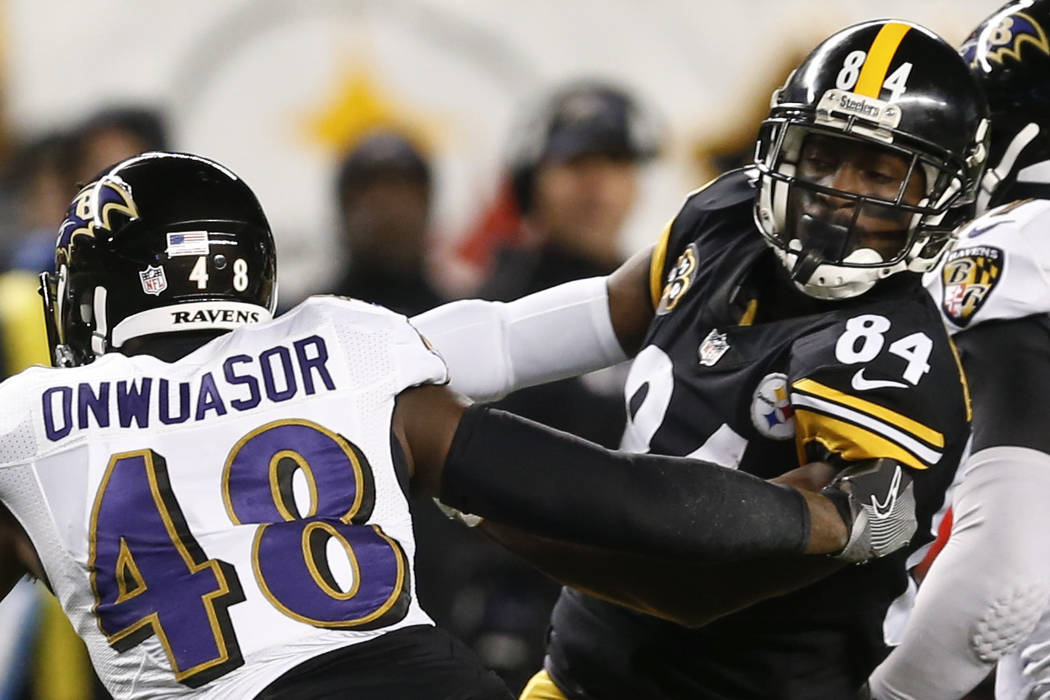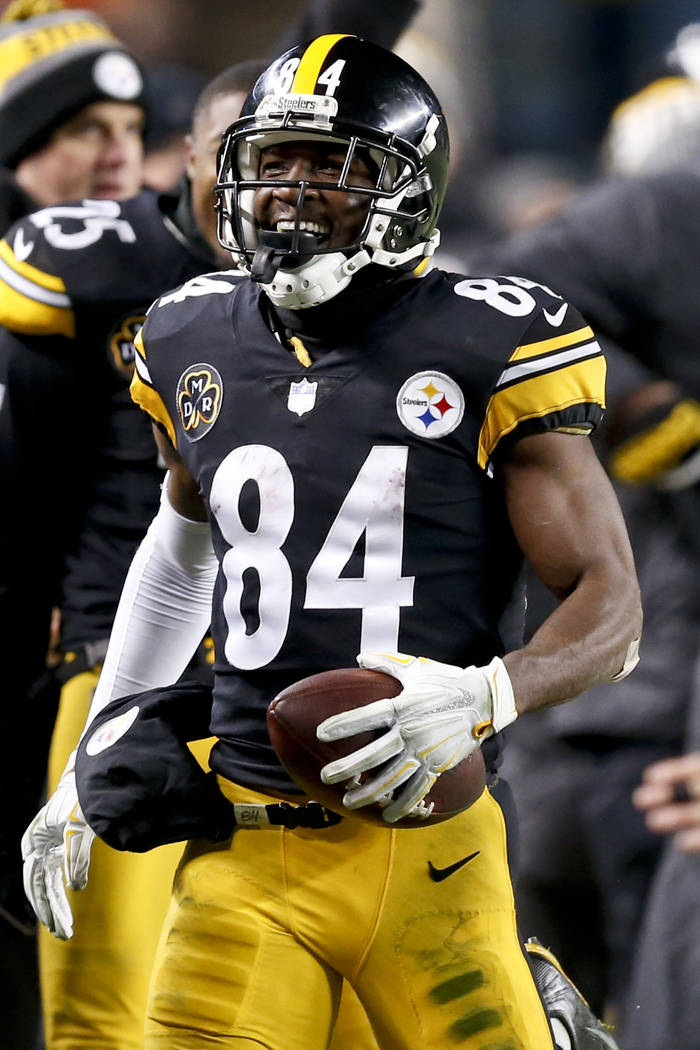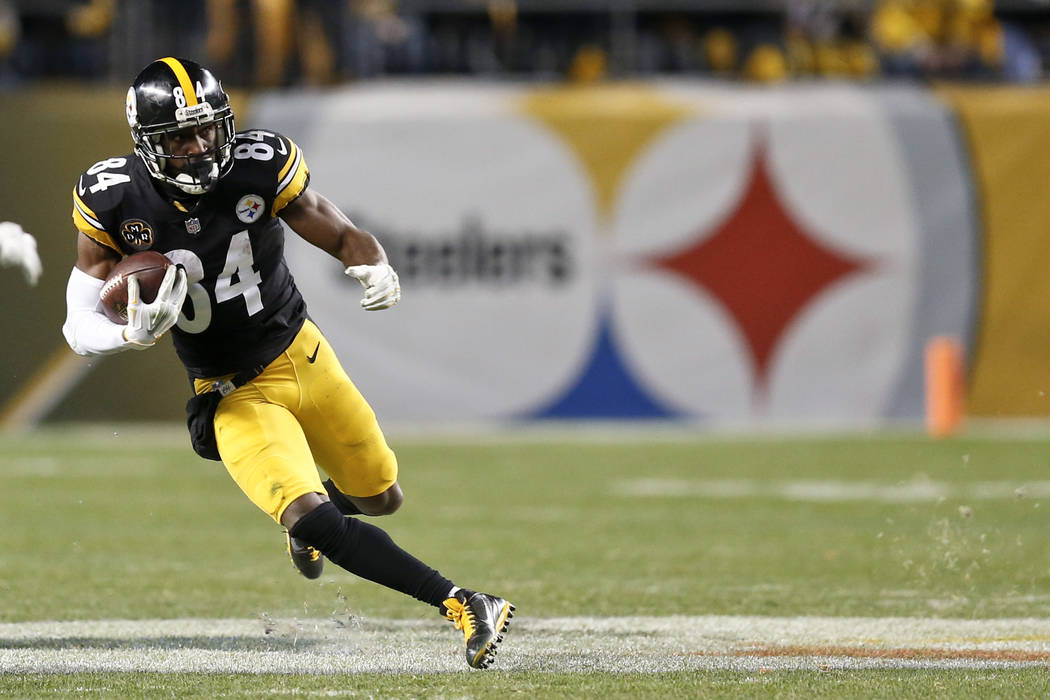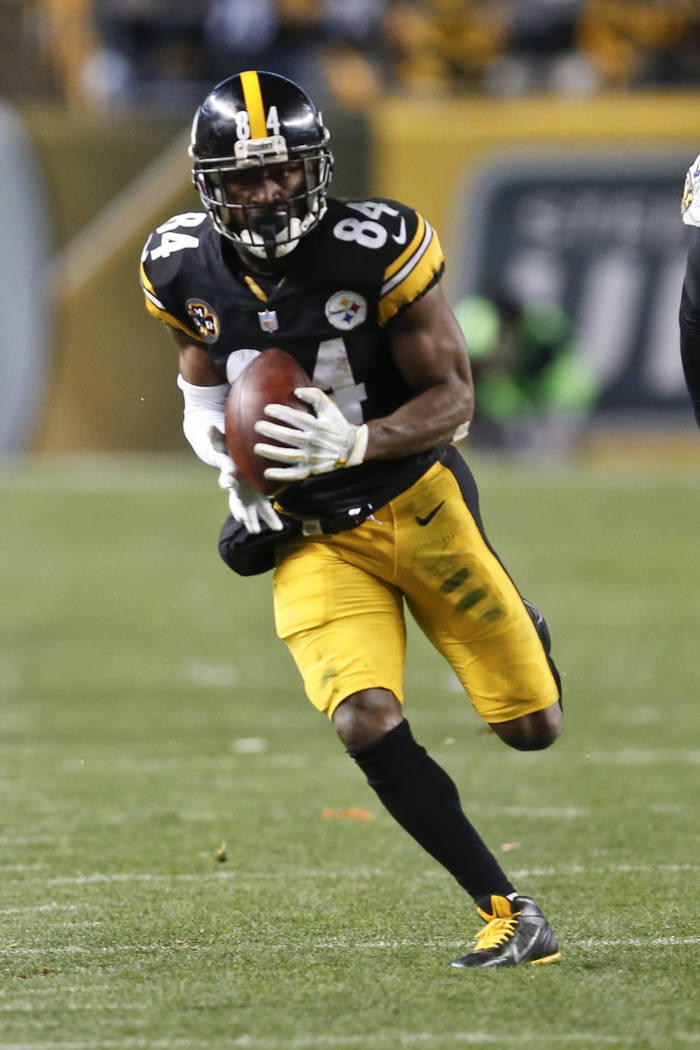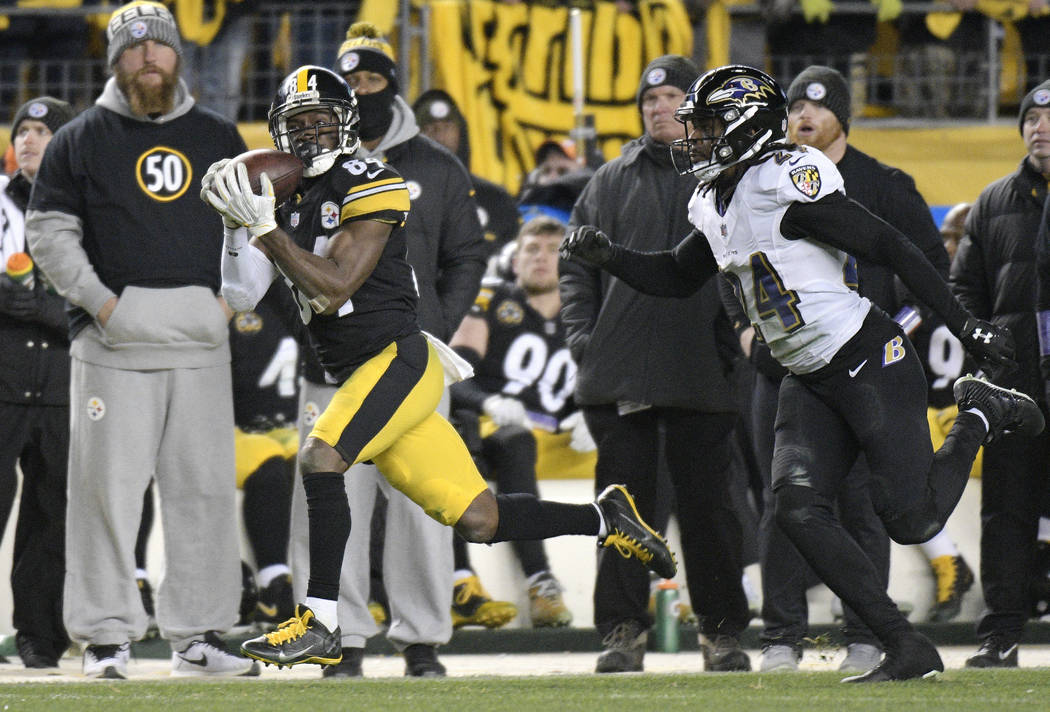 Here's a wild idea: Let a nonquarterback win the NFL MVP award.
Yes, I know it's a crazy thought for some of you voters. I might even lose some of you when I tell you that the player atop my doesn't-count MVP ballot isn't a quarterback or running back.
That's right, Steelers wide receiver Antonio Brown is my 2017 NFL MVP heading into Week 15, and here's why:
Monster stats
In the last 10 years, nine quarterbacks have won the MVP, with running back Adrian Peterson being the exception in 2012 when he rushed for more than 2,000 yards.
Brown might need to crack 2,000 receiving yards just to have a shot at the MVP. No wide receiver has accomplished that feat. Calvin Johnson came close in 2012 with 1,964 receiving yards, and that didn't get "Megatron" one MVP vote.
Brown leads the league in receiving yards with 1,509, and with three games left, Mr. Business is Boomin' has plenty of work to get to the 2K mark. Brown also leads the NFL in receptions with 99 and has scored nine TDs.
Brown probably needs another 200-receiving yard performance like he had against the Ravens last week to have a shot at the illustrious mark. The way Brown has played in the past month, that could certainly happen in the next three weeks. His MVP campaign would sky-rocket if he's able to surpass 200 yards against the Patriots and lead the Steelers to a victory Sunday.
Brown's defensive teammates could also do him a favor by forcing MVP front-runner Tom Brady into back-to-back poor performances.
Clutch moments
A major reason Brown has started to garner serious MVP chatter is because he has put on a show during four straight prime-time games for the Steelers while saving his teammates from defeat on three occasions. Pittsburgh easily could be 8-5 instead of 11-2 if Brown didn't step up in the fourth quarter versus the Packers, Bengals and Ravens in the past three weeks.
Here's Brown's stat line in the four prime-time games: 144 receiving yards, 10 receptions, three touchdowns against the Titans on "Thursday Night Football." Two touchdowns, 10 receptions, 169 receiving yards versus the Packers on "Sunday Night Football." One touchdown, eight receptions, 101 receiving yards against the Bengals on "Monday Night Football." Eleven receptions, 213 receiving yards versus the Ravens on "Sunday Night Football."
Stats are great, but clutch moments are what gives a player a strong MVP case.
Here's what Brown did to save the Steelers from the jaws of defeat in the last three games: The miracle toe-tap drag to defeat the Packers, the game-saving touchdown while taking a vicious hit versus the Bengals, and the timely 34-yard reception to beat the Ravens and clinch the AFC North title.
The QB award
If Brown outplays Brady on Sunday, leads the Steelers to a 14-2 regular season and posts historic numbers, he at least better get a handful of MVP votes. If Brown is shut out from getting one vote like Johnson, Julio Jones, Larry Fitzgerald and many other great receivers of this century, just change the MVP to the QB award.
There's something wrong with the MVP voting when 31 years have gone by since a position other than quarterback or running back took the MVP. Giants linebacker Lawrence Taylor won the award in 1986.
The last time a wideout received an MVP vote came in 1998, when Randy Moss finished tied for third in his rookie season. The great Jerry Rice couldn't win the MVP. That says a lot about the voting system.
Yes, the quarterbacks and running backs have the ball a lot more than the other positions. But if Brown isn't running flawless routes to get open, Steelers quarterback Ben Roethlisberger would have no one to throw to with the game on the line. Brown's exceptional hands and awareness of where his feet are to stay inbounds has saved the Steelers more than once. Those are MVP traits.
Contact Gilbert Manzano at gmanzano@reviewjournal.com. Follow @GManzano24 on Twitter.
Manzano's NFL MVP ballot
1. Antonio Brown, Steelers wide receiver: 99 receptions, 1,509 receiving yards, nine TDs
2. Tom Brady, Patriots quarterback: 3,865 passing yards, 27 TDs, six INTs
3. Carson Wentz, Eagles quarterback: 3,296 passing yards, 33 TDs, seven INTs
4. Russell Wilson, Seahawks quarterback: 3,527 passing yards, 29 TDs, 11 INTs