Nomadic Raiders might need interim home before landing in Las Vegas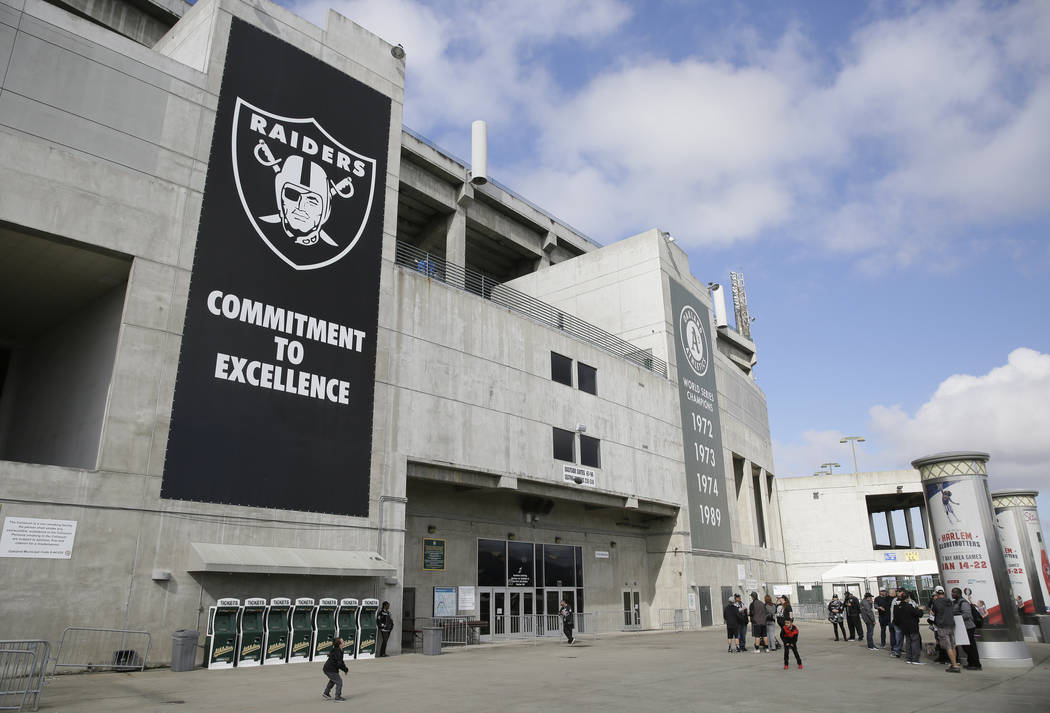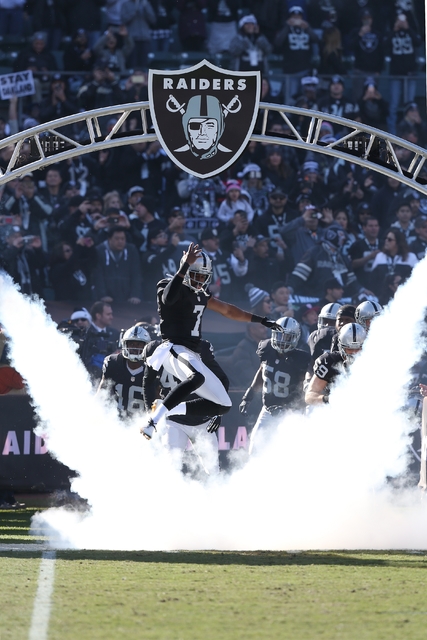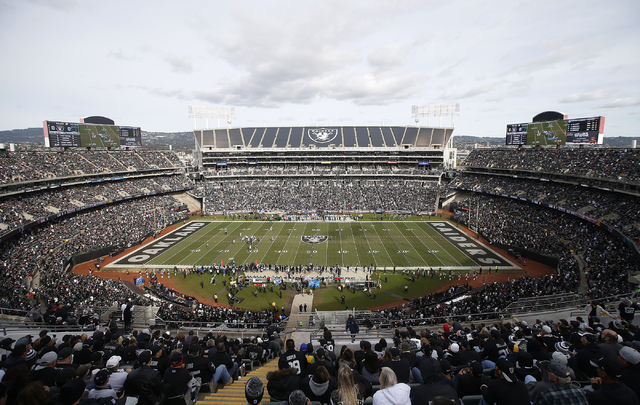 So, where will the gypsy-like Oakland Raiders call home beyond next season?
The Raiders will play at the Oakland Coliseum in 2017. But then where does the nomadic Silver and Black call its temporary residence until 2020, when a domed 65,000-seat stadium in Las Vegas will be ready?
Don't ask the Raiders. They don't know, either.
"Now what?'' Oakland general manager Reggie McKenzie asked rhetorically last week after NFL owners resoundingly approved by a 31-1 vote to relocate the franchise for a third time in the last 35 years.
"There is obviously a lot of work to be done between now and when this happens, but a lot of it is unknown. It makes you think, 'What is Las Vegas going to be like?' Or, 'What is it going to be like walking into our stadium in Oakland this season?' A lot is going through our minds but, for now, we're in Oakland.''
The uncertainty extends to the man with more at stake than anyone — Raiders managing general partner Mark Davis. That is why he and team president Marc Badain are formulating contingency plans in case Alameda County officials attempt to break a lease designed to retain the Raiders at the Coliseum through the 2018 season.
Among the cities and stadiums under consideration in the Raiders' emergency plan are San Antonio (Alamodome); Santa Clara, California (Levi's Stadium); and San Diego (Qualcomm Stadium).
Oakland City Councilman Larry Reid told reporters last week, "I don't want 'em here,'' at the Coliseum beyond 2017. He has asked city attorneys to explore if the Raiders have broken the lease by failing to engage in what he said were good-faith stadium negotiations.
Davis prefers to play in Oakland in 2018. Playing regular-season games at UNLV's Sam Boyd Stadium is problematical but not impossible, and might happen in 2019, according to Badain. It is likely that the Raiders will play some preseason games at Sam Boyd, Davis said.
But Badain said, "I don't know that you could never go there (Sam Boyd) for a regular season. There are some challenges.''
NFL officials in recent weeks visited Sam Boyd to examine what would need to be reconfigured to a minimum standard for the Raiders to play there during the regular season.
TV challenges
Minimum requirements exist for NFL broadcasts, and the league does not want the on-air product to suffer if those conditions cannot be met. The NFL and the networks are studying what can be done, if anything, to bring Sam Boyd to those standards.
The most pressing issue is lack of adequate space along the sidelines to produce a high-quality broadcast by the league's national television partners at Fox, NBC, CBS, ESPN and the NFL Network. It might be possible to remove seats in the lower section along the sidelines and replace them with additional end-zone seating.
The Raiders are discussing with UNLV officials about what would need to be done if the team is compelled to play regular-season games at the Rebels' home field. The locker rooms would need upgrading and seating capacity would be expanded to enable the Raiders to generate more revenue to help defray stadium expenditures.
"You would have to put a lot of money (into it),'' Badain said. "You do a lot of temporary facility upgrades, then decide if it's worth it. We have not closed the door on it but right now it's not our top priority. It's just one option.''
All of the ambiguity affects the entire Raiders organization, particularly the man who directly is in charge of making sure the Raiders product on the field remains at a high level. The Raiders advanced to the postseason for the first time in 14 years last season.
"When I played for (Dallas coach) Jimmy Johnson and the Cowboys, he always told me to worry about things I needed to worry about — focus on things you can control,'' Raiders coach Jack Del Rio said. "So, let's not get too far ahead of ourselves with a lot of specifics. We just don't have a lot of answers right now.''
Follow all of our Oakland Raiders to Las Vegas coverage online at reviewjournal.com/Raiders and @NFLinVegas on Twitter.
Ed Graney contributed to this report. Contact Jon Mark Saraceno at jsaraceno@reviewjournal.com. Follow @jonnysaraceno on Twitter.