Players find optimism tough after Raiders trade Amari Cooper
October 22, 2018 - 12:33 pm
Updated October 22, 2018 - 8:07 pm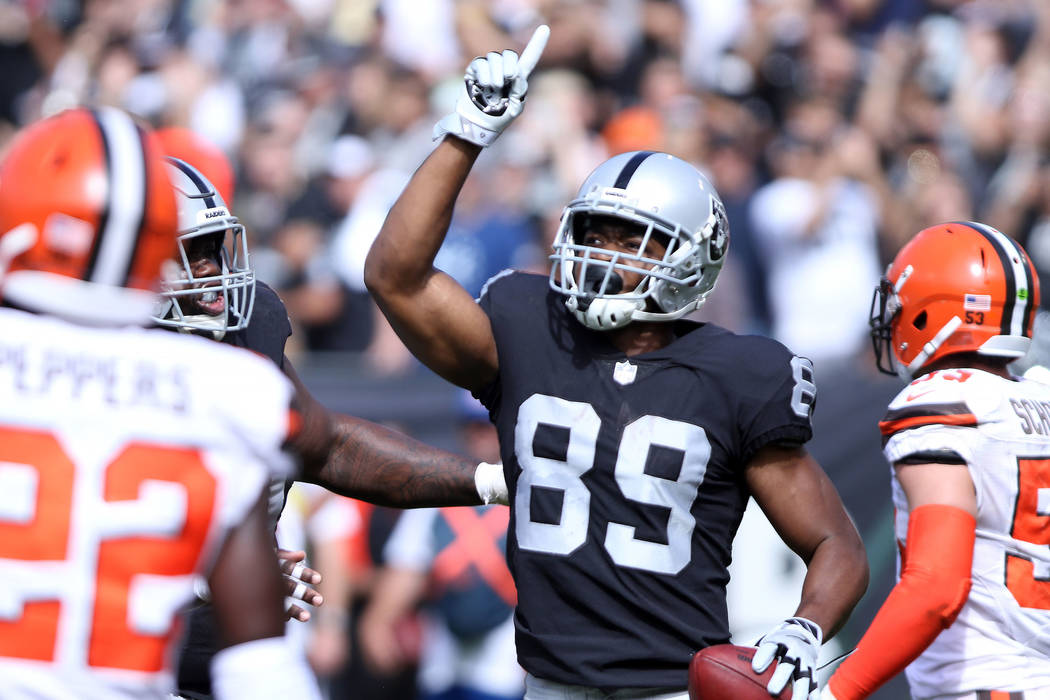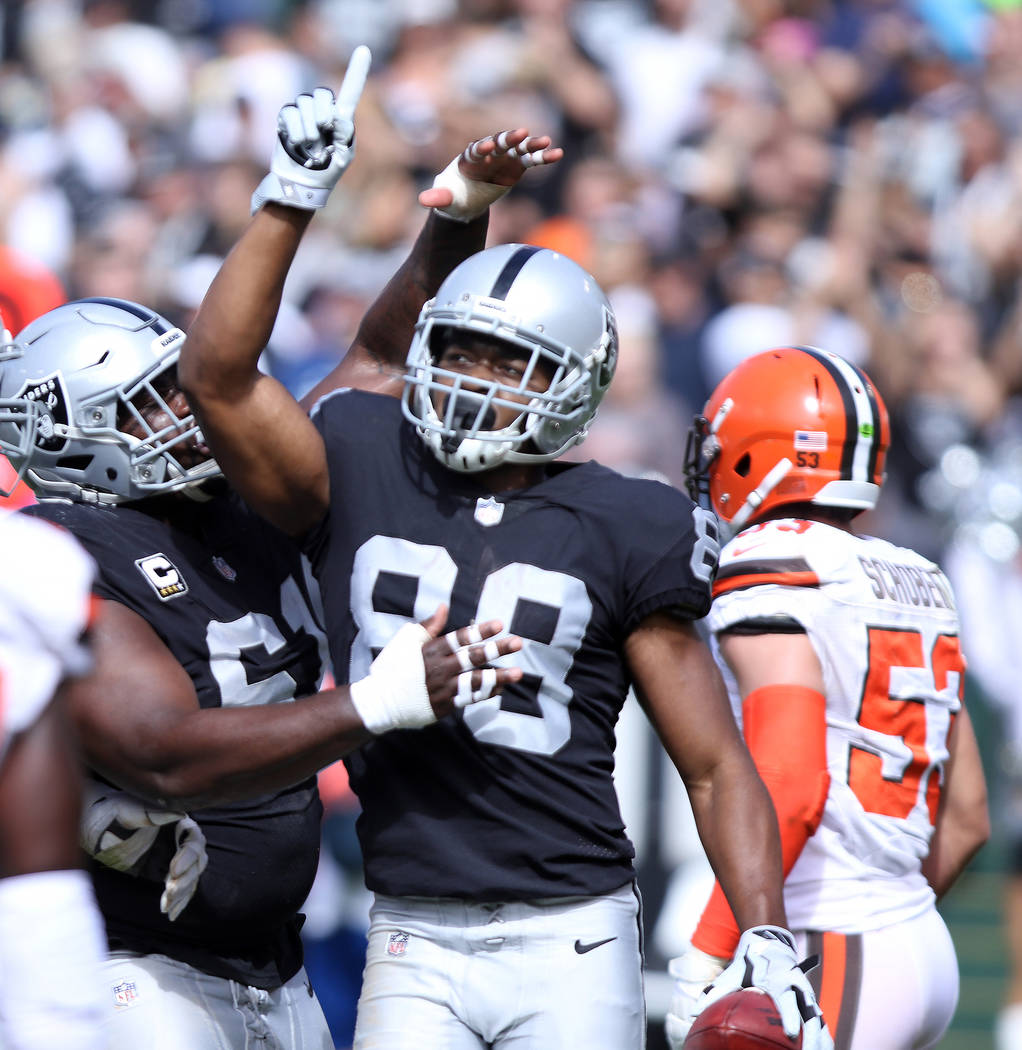 ALAMEDA, Calif. — Moments before Amari Cooper learned he was traded Monday morning to the Dallas Cowboys for a 2019 first-round pick, he laughed.
Cooper and fellow wide receiver Brandon LaFell stood on the Raiders' practice field. The team was engaged in a run period during its first practice since a five-day bye break. Cooper largely spectated, having suffered a concussion Oct. 14 against the Seattle Seahawks.
"I was messing with him about the concussion he had in London," LaFell said. "I was asking, 'You know we're back on U.S. soil, right? It's Monday, not Sunday in London.' I was joking, and they came and pulled him."
The Raiders and Cowboys agreed to terms on a blockbuster trade. It forced Raiders players to come to terms, too. Cooper is the franchise's latest, but likely not last, former first-round selection to be dealt. High-ranking club officials were thrilled with the compensation, which they believe can help them construct a sustainable contender.
At 1220 Alameda Bay Parkway, the reaction largely varied by building story.
Upstairs are the decision-makers. From these offices, the big picture is in full view. Cooper might be a two-time Pro Bowler at age 24, but internal questions about his ability to be a true, consistent No. 1 wide receiver were weighed with a rookie contract due to expire after the 2019 season and projected long-term cost.
There, too, is the reality of how they regard the roster's overall talent level.
Even with Cooper, it's not close today. A 1-5 record reinforces that.
With Monday's trade, the franchise has three first-round picks next April and five in the next two drafts. Additionally, it has increased cap flexibility, given the extensions to which the club didn't sign defensive end Khalil Mack or Cooper.
On Sept. 1, Mack was dealt to the Chicago Bears for a package that included a 2019 and 2020 first-round pick. He was a 2014 first-round choice. Cooper was a 2015 first-round pick.
"There is where we get a great opportunity to build," general manager Reggie McKenzie said. "I know we've got pieces now, but we can really build on what we have. With this group of coaches that I've got here now, knowing where we're headed schematically on both sides of the ball and special teams … I think we've got the ammunition to build this thing really well here."
Tom Delaney, director of football administration, worked beside McKenzie when the deal was finalized.
Once done, it was time to walk downstairs.
Many teammates did not notice when Cooper was pulled from practice. Coach Jon Gruden did not notify players about the deal as the workout continued. He also didn't when addressing players once it ended. After weeklong rumors Cooper could be traded, teammates didn't know a deal had culminated until checking their cellphones in the locker room.
At that moment, optimism toward the final 10 games was difficult to muster.
First, Mack was traded. On Monday, one player quipped the "grim reaper" grabbed Cooper, who started practice and then started packing. Safety Karl Joseph, a 2016 first-round pick, is expected to complete the trio and be moved before the Oct. 30 trade deadline. All three are represented by agent Joel Segal.
Running back Jalen Richard entered the league in 2016, right in time for a 12-4 campaign.
Mack was AP Defensive Player of the Year. Cooper caught 83 passes for 1,153 yards, both career highs, and five touchdowns that season. None of the trade compensation for them helps the roster in 2018.
A reporter asked Richard if, between the team's record and Monday's move, he thinks to himself, "Man, we're giving up."
"I don't even know how to answer that," Richard said. "If I knew how to run a team, I'd be running it. You know what I mean? I could sit here and say my opinion on a lot of things. I don't know what plans they have for us upstairs. It's the name of the business. We've still got to perform on Sunday with whoever we've got."
More Raiders: Follow all of our Raiders coverage online at reviewjournal.com/Raiders and @NFLinVegas on Twitter.
Contact reporter Michael Gehlken at mgehlken@reviewjournal.com. Follow @GehlkenNFL on Twitter.