Raiders' Amari Cooper leans on 'Megatron' to elevate game
Updated May 23, 2017 - 6:26 pm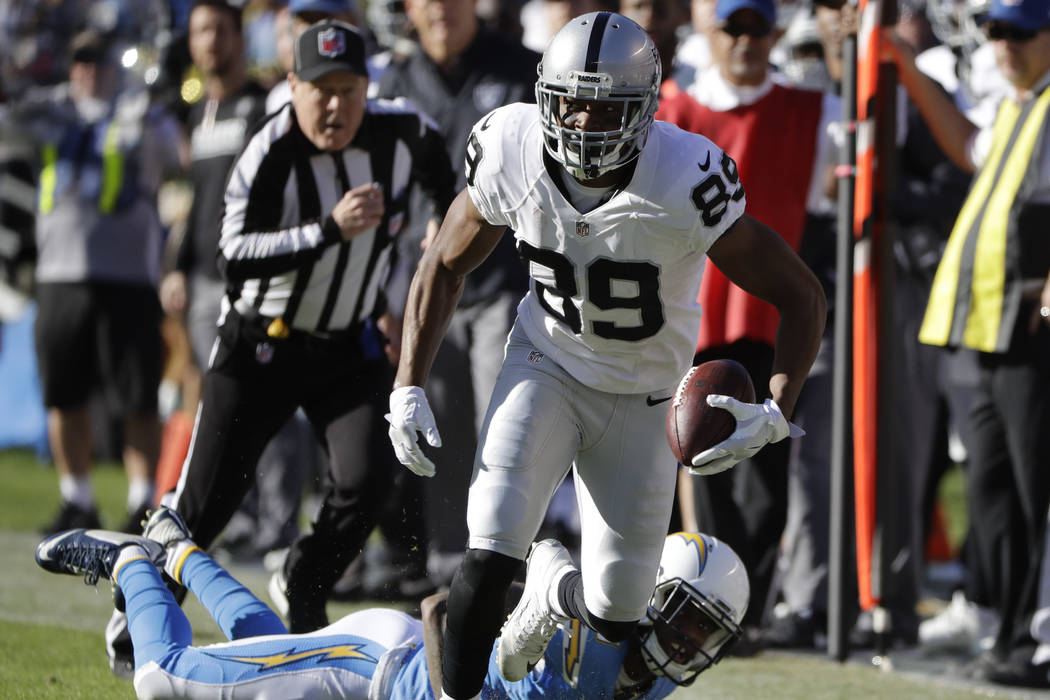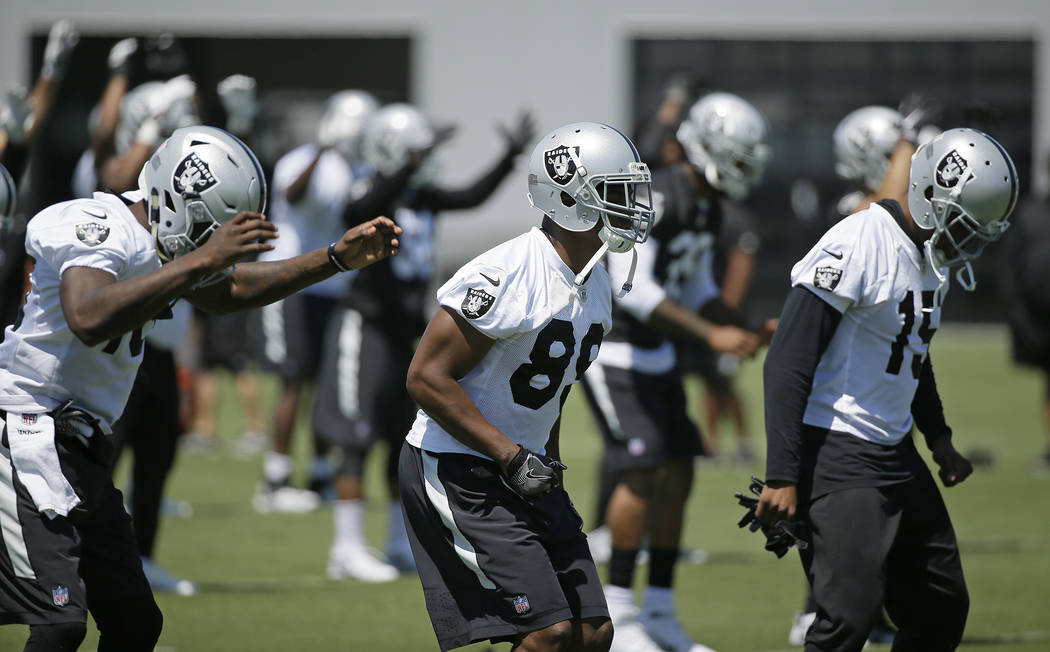 ALAMEDA, Calif. — The first time Amari Cooper saw Calvin Johnson, the reputation of the retired wide receiver preceded him.
Johnson stands tall at 6 feet 5 inches. His stature, it seemed to Cooper, still resembles his playing weight of 236 pounds.
"He's huge," Cooper said Tuesday. "I could understand why they call him Megatron. He definitely lives up to that."
Then, the six-time Pro Bowler and likely future Pro Football Hall of Famer offered advice. Johnson lived up to his reputation again.
Johnson, 31, is a special visitor at the Raiders' organized team activities this week, here for practices on Monday, Tuesday and Thursday. His stay is short-lived; he's a guest of offensive coordinator Todd Downing, who coached in Detroit, where Johnson starred for the Lions. But his presence might have a lasting effect on players such as Cooper.
The third-year pro preferred not to go too in-depth on the pointers Johnson has provided, smiling coyly when asked.
But they've been valuable.
"I've just been asking him a whole bunch of questions," Cooper said. "How does he run certain routes? What was his regimen like? How was he so productive? He's a really cool guy. He's been giving me some really great feedback. … He gave some really good tips on how I can run some of my routes."
Cooper was named a Pro Bowler in each of his two seasons.
The former No. 4 overall draft pick looks to elevate his game further in 2017, seeing a clear opportunity after how he finished last season. He set career highs with 83 catches for 1,153 yards. But his production tailed off over the second half, managing 31 receptions on 52 targets for 366 yards in the final eight games. He had no 100-yard games during that span after four in his first eight weeks.
Cooper said he's focused on the finer details of his game, such as high-pointing a pass and not running with the football before securing the catch.
"Of course, it's been on my mind," Cooper said of the slow finish. "But it's a good thing to me because I feel like I can go nowhere but up. I know I can have a lot more production than I've had in the past two seasons. … We're in the present now, so I want to be the best Amari Cooper that I can possibly be. I want to be better than any other year I've played football. That's how I'm looking at it."
Advice from Johnson, one of the best ever to play, should only help.
Michael Gehlken can be reached at mgehlken@reviewjournal.com. Follow @GehlkenNFL on Twitter.
Amari Cooper's stats
Year G Rec Yds TDs
2015 16 72 1,070 6
2016 16 83 1,153 5