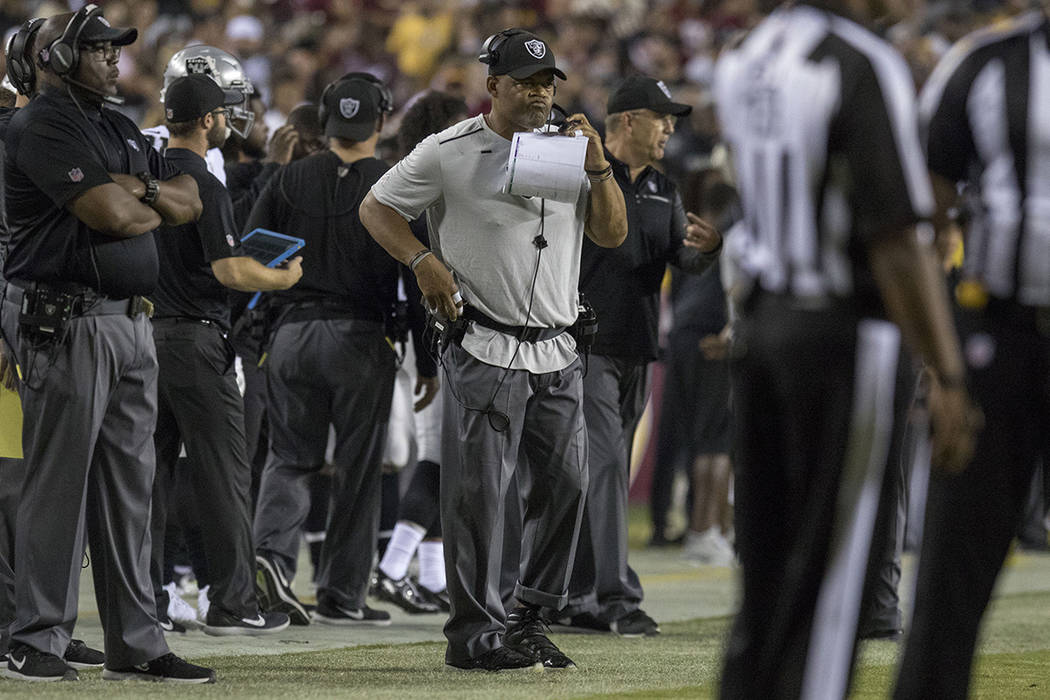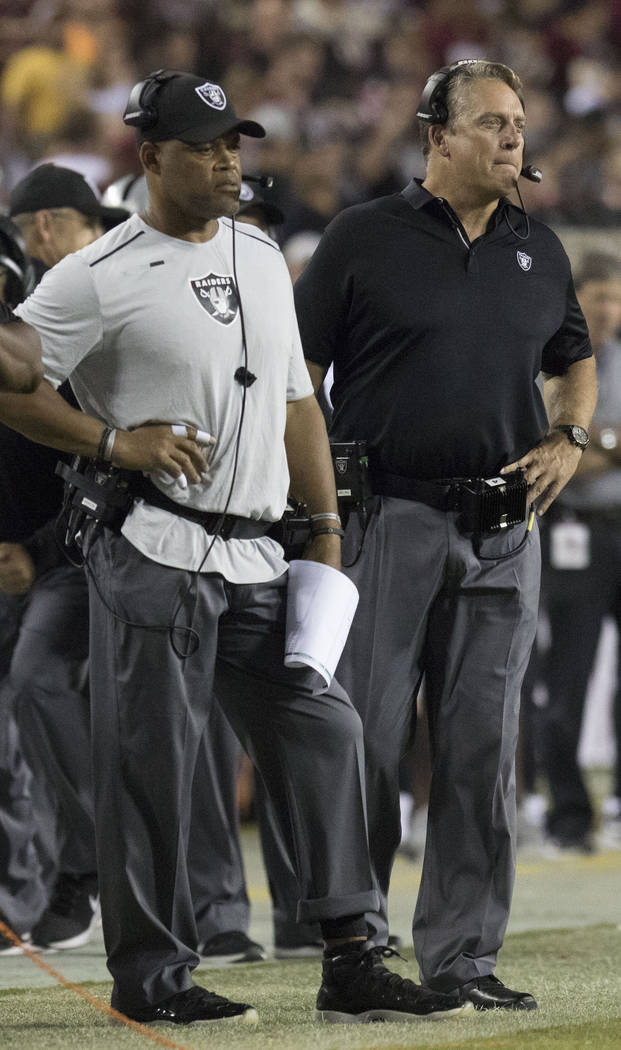 ALAMEDA, Calif. — Change. Speed. Confidence.
Coach Jack Del Rio emphasized these three points in his first press conference since the firing of defensive coordinator Ken Norton Jr.
"I just felt that a change was needed," Del Rio said. "It wasn't easy to do. In fact, it was very difficult to do. I really felt like I needed to shake things up. We couldn't continue doing what we've been doing to this point. I made the call.
"What I'm looking for at the end of the day is to play fast on defense. We weren't playing fast enough. We weren't playing confident enough. That decision was made. It's always what's in the best interest of the team and nothing else. I had to put personal feelings aside."
Norton was fired Tuesday as the Raiders were ranked 26th in total defense—the same ranking they were last year with Norton at the helm. Despite the same total defense from last season, two key areas worsened: third down defense and turnover differential.
The third down defense dropped from being 16th in the league last year to 31st this year. The Raiders turnover differential is the third worst in the NFL. This is a complete flip from 2016 as the Raiders were the second best in turnover differential.
A big part of the change in turnover differential is due to the Raiders defense not having an interception. The Raiders are the first team in NFL history to not record an interception in their first 10 games of the season.
Following Norton's firing, Del Rio promoted assistant head coach John Pagano to become the new defensive coordinator. Pagano was previously the defensive coordinator for the San Diego Chargers from 2012 until 2016.
Is Pagano the defensive play-caller in the Raiders' future? Del Rio sees it as a possibility.
"Yeah, I do," Del Rio said. "That is more of a question for after the season, but you asked it. Yes, I do."
Contact reporter Chris Booker at cbooker@reviewjournal.com. Follow @Bookerc94 on Twitter.