Raiders' facility could land in several Las Vegas Valley neighborhoods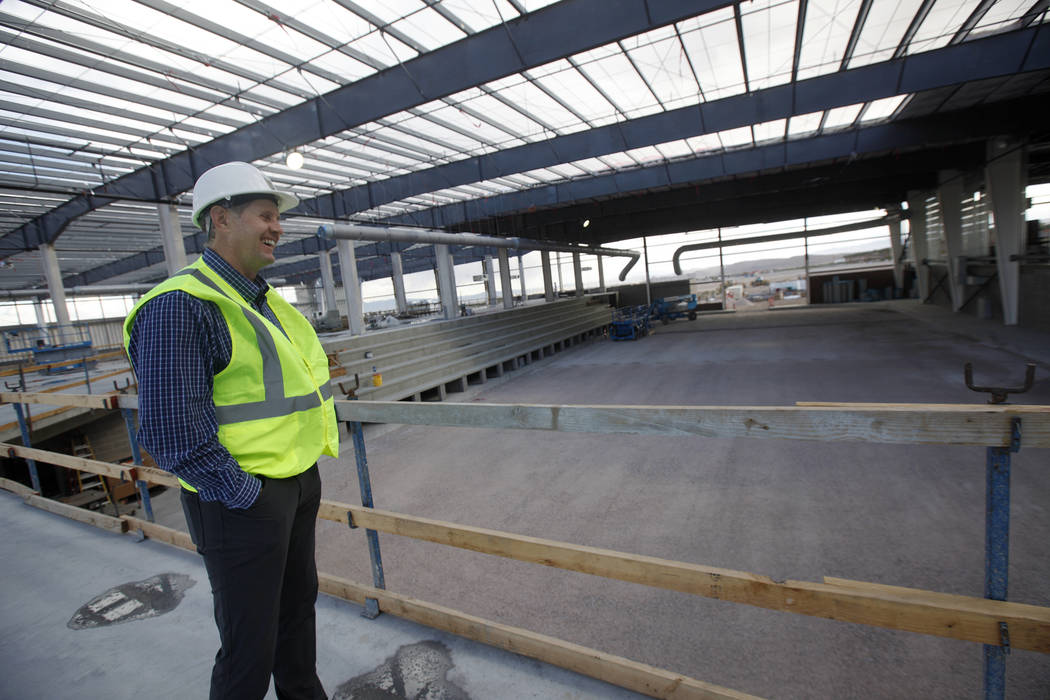 The Golden Knights narrowed their search to three sites before choosing Downtown Summerlin as the location to build a hockey practice facility.
Las Vegas' NHL franchise might soon have company in the neighborhood.
The Triple-A 51s have considered building a baseball stadium there, and the Raiders could construct a practice facility on the site as well.
Downtown Summerlin could be, to borrow from ESPN's long-running news and highlights show, a sports center.
"I think that would be very accurate to call it a sports center," Knights senior vice president Murray Craven said.
Whether the 51s and Raiders wind up as neighbors with the Knights is uncertain. The 51s have their own stadium issues, and the Raiders will have to decide where in the Las Vegas Valley to construct a practice facility now that NFL owners have approved their request to relocate from Oakland.
If it's not Downtown Summerlin, the Raiders could check out locations the Knights scouted at Warm Springs Road and Durango Drive and the 215 Beltway and Far Hills Avenue. The Raiders also have a number of spots south of the Strip near Interstate 15 they could consider.
Henderson and North Las Vegas city officials have said they were contacted by the team about potential sites.
Raiders representatives met with North Las Vegas officials as recently as February, although no future meetings were planned.
Will Kiss, Raiders senior director of media relations, said in an email he didn't have information regarding facilities.
The Nevada Legislature, as part of its finance package for a new stadium, approved $100 million in October for a Raiders practice facility.
The Knights' facility will be a $24 million, 105,000-square foot building that is scheduled to be completed in late August. Training camp for the team's first season opens in mid-September.
As for the Knights, they wanted something broader than a place for practice and game-day morning skates.
Their building has plans for a restaurant, with the public allowed to skate.
"With the Howard Hughes Corporation and Downtown Summerlin, we realized the effect of putting the facility in a proven place for foot traffic, and there are businesses there," Craven said.
"Most NFL teams use (practice facilities), and they're off," Craven said. "Most NFL practices are closed. Ours will be open to the public."
If the Raiders do land in Downtown Summerlin, how close they would be to the Knights remains to be seen.
The same goes for the 51s if they move there.
So it could be a sports center, but a little spread out.
"One thing about hockey that is unique to other sports is we have a lot of equipment," Craven said. "You have kids who are 7, 8 years old carrying a 30-pound bag with gear, so you need them in a place where parking is close.
"Parking is always an issue."
Contact Mark Anderson at manderson@reviewjournal.com or 702-387-2914. Follow @markanderson65 on Twitter.