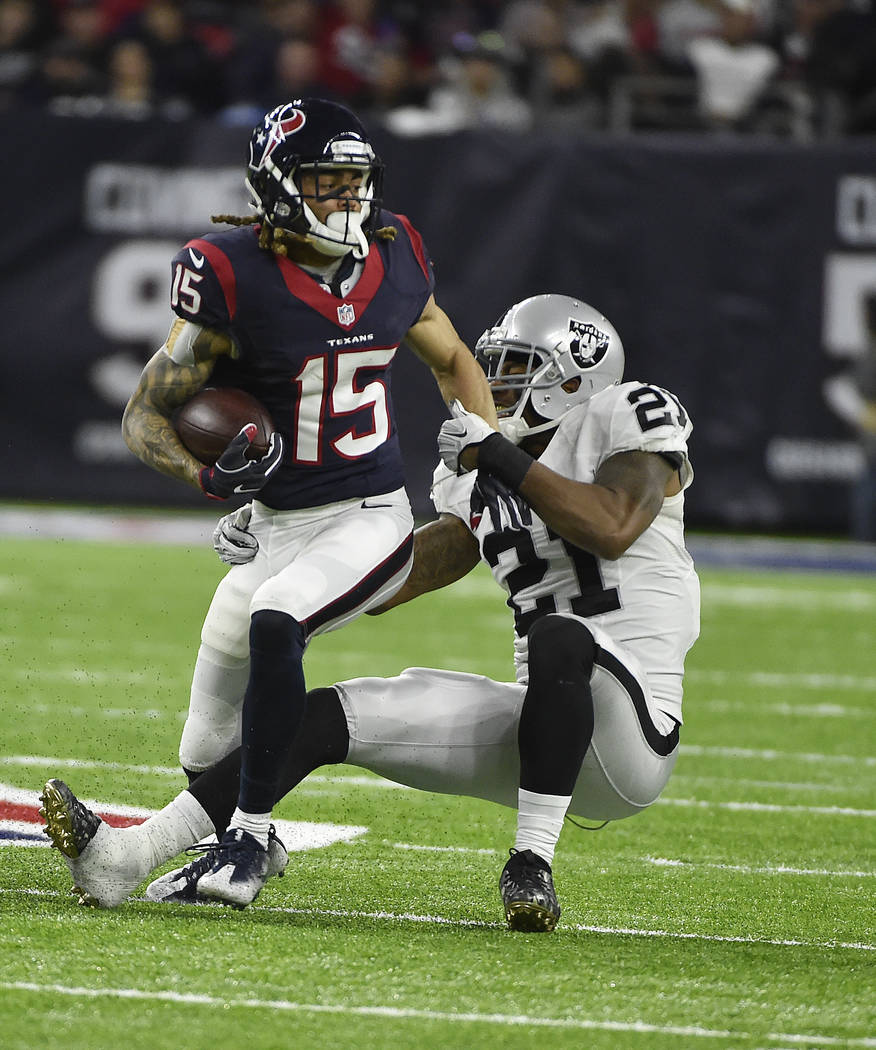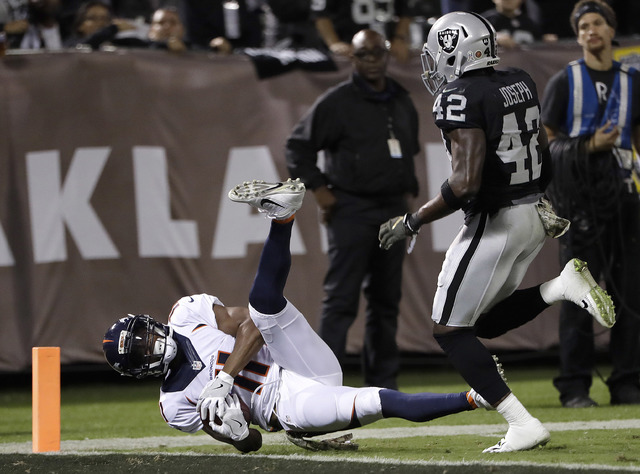 OAKLAND, Calif. — John Pagano had an assignment.
When hired in January, the Raiders' assistant head coach-defense was tasked with overseeing the secondary, his main focus to improve its communication. And so Pagano began, studying his personnel and reviewing game film to better understand what transpired over the course of 2016.
There was a positive on film.
The secondary's improvement already had begun.
Last year, the Raiders allowed the ninth-most passing yards in the NFL. This largely was linked to a terrible start and penchant for the big play, ceding 38 receptions of at least 25 yards, worst in the league. But amid the bad, Pagano had reason for encouragement, given some strides shown later in 2016, roster carry-over and a couple of core additions during the draft.
Pagano still faces a tall assignment. But he is off to a moving start.
"The No. 1 thing we've got to be able to do is eliminate those explosive plays," Pagano said this week. "… You can't let the ball get over your head. It's those things that we have to correct. … Like I've always said, it's a game of mistakes, but it's a team that minimizes those mistakes that you're going to benefit from. …
"Last year, we learned from those things. You move on from it. The only thing we can do from the past is be able to learn from mistakes."
Transitional season
Last season was a transitional year on the Raiders' back end.
At safety, Karl Joseph was a touted first-round pick. But the rookie was still feeling the effects of a 2015 ACL tear, and he was still adjusting to the speed of the game.
He was not ready.
The Raiders allowed 819 passing yards in Weeks 1 and 2, the fourth-most allowed in NFL history over that span since the 1970 NFL-AFL merger. Joseph did not appear on defense in either game. When he was inserted into the lineup thereafter, it was trial by fire.
As to be expected, his performance was inconsistent.
Players tend to make the greatest developmental jump of their NFL careers from year one to year two. A more comfortable Joseph figures only to improve in 2017.
At cornerback, Sean Smith was a significant addition in free agency via a four-year, $38 million contract. But to begin the year, the former Kansas City Chief was uncomfortable from a scheme standpoint, the Raiders learning how best to use him as Smith learned how best to meet the staff's expectations.
He struggled to start the year, being benched in Week 1. In Week 8, he tore the labrum in his left shoulder, missing two games before finishing out the season.
Smith now is healthy, by all accounts looking more comfortable on defense.
Gaining experience
Each member of the first-team secondary this offseason — Joseph and Reggie Nelson at safety, Smith and David Amerson at cornerback — played 593 to 1,049 defensive snaps in 2016, including the playoffs.
Those reps together should only benefit them. So will having drafted cornerback Gareon Conley in the first round and safety Obi Melifonwu in the second.
Nelson, a team captain in both his seasons with the Raiders, is considered the quarterback of the secondary.
He expects the experience gained in 2016 to translate into 2017.
Notably, the Raiders had the league's worst pass defense after the Saints and Falcons lit them up in Weeks 1 and 2. Despite the continuation of big plays allowed, they had the 14th-best pass defense in the final 14 games. Their 14 interceptions also were tied for fourth-most in the league in that period.
"It's just me personally knowing how that player plays," Joseph said. "D.A. (Amerson) and Sean are going to play something different. … D.A. might play a route one way, and Sean might play a different way. So it's just knowing how they're going to react to that route and on that defensive call or what not.
"It's just us as a group — 'Zo' (Joseph), Obi, Conley, whoever's out there — just us communicating as a group. Coach has been doing a good job of mixing everybody in there and seeing what everybody can do."
Contact reporter Michael Gehlken at mgehlken@reviewjournal.com. Follow @GehlkenNFL on Twitter.