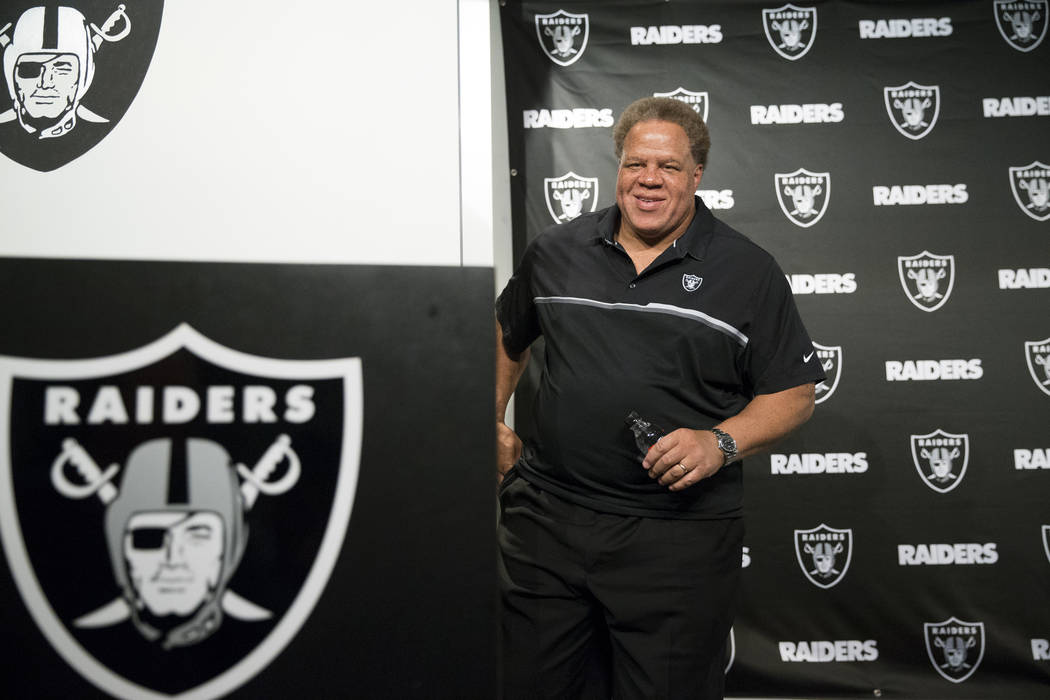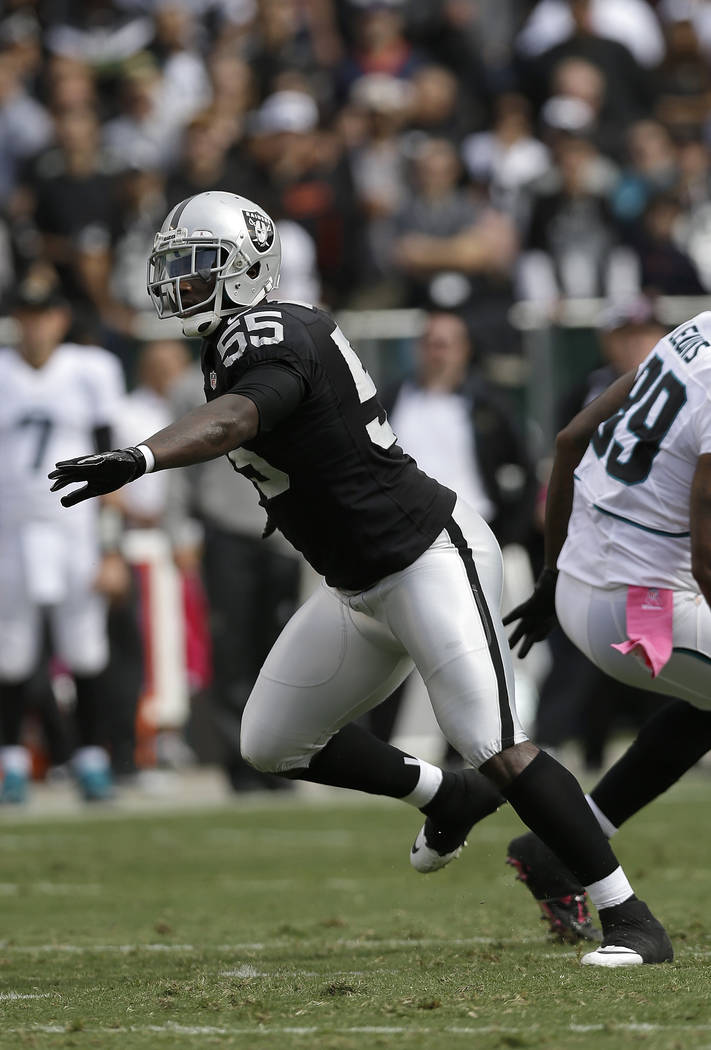 OAKLAND, Calif. — A couple of small developments relating to the Raiders surfaced this past week.
Individually, they were barely of note.
In one, a $1.25 million lawsuit settlement reached in 2014 between the Raiders and their dance team, the Raiderettes, officially was paid out to the latter. This was a formality. In the other, a former Raiders first-round draft pick was arrested for alleged drug and gun possession in Alabama. His ties to the organization severed long ago.
And that's the point.
A largely quiet week at the Raiders' facility came and went, the only ripples pertaining to the franchise's past. The Raiders carry a reputation into Las Vegas as something of a troublesome organization, a bad-boy image that is rooted in their brand. With draft picks like the arrested Rolando McClain, they've also selected their share of first-round busts. But as much as could be reasonably expected, that image is outdated.
The Raiderettes' class action lawsuit is in the past.
The team once had a knack for drafting busts like McClain, an eighth overall pick in the 2010 first round whom the Raiders released in early 2013. They've come a long way. Last year, multiple outlets named general manager Reggie McKenzie their NFL Executive of the Year.
Likewise, USA Today keeps a tracker of all player arrests. According to this database, no team has gone longer without an arrest than the Raiders. Their last player known to be arrested while under contract was running back Kory Sheets for marijuana possession on March 7, 2014. This drought — with 53 to 90 men on a roster at once, it is due to end at some point — is almost a year longer than any other NFL team.
The Dallas Cowboys have the league's second-longest active streak. Running back Joseph Randle was arrested for marijuana possession Feb. 4, 2015.
Such recent strides contributed to the significance last month of the Raiders' first-round pick. They selected cornerback Gareon Conley with the No. 24 selection. A woman accused him of rape in a Cleveland hotel a couple of weeks earlier, and the police investigation into the allegation was ongoing.
McKenzie and the organization did their research.
They were confident the situation won't end their streak.
Contact reporter Michael Gehlken at mgehlken@reviewjournal.com. Follow @GehlkenNFL on Twitter.